If you are looking for a family dinner recipe tonight then the Olive garden chicken marsala recipe is going to win hearts of your family. It is one of the most addictive dishes you will want to make again and again. And if you are looking for a perfect date night recipe then the olive garden chicken marsala is going to decorate your table with perfection.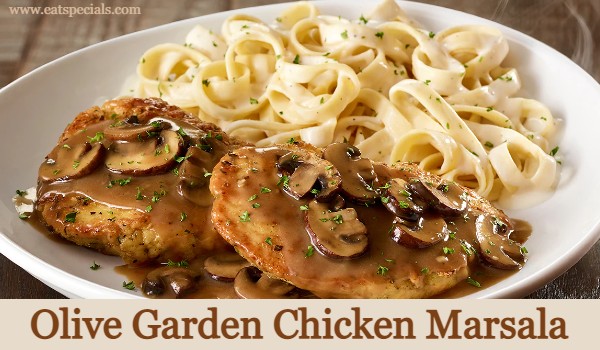 The Chicken marsala is one of the most ordered dishes in the restaurants. But the homemade version of this dish is going to overwhelm you with its mouthwatering appearance and taste. This recipe is going to taste fresh and rich in flavors of garlic. The promising taste of this dish is going to satisfy you in every bite with its creamy flavor.
How to Make Olive Garden Chicken Marsala?
This is a traditional Italian-American dish created using chicken which is cooked in marsala wine and later topped with mushrooms and the flavor-rich marsala sauce. The sauce is mixed with rich flavors of onion garlic herbs butter and marsala wine adding a juicy texture to the golden pan-fried chicken.
The Marsala flavored chicken is also served with different dishes like pasta, mashed potatoes, salads and rice in different parts of the world. And I have a secret tip for making this recipe today, don't make your sauce too sweet and dry.
Ingredients
Without any interruptions, Let's start making this recipe by lining up the ingredients required to make the sauce.
Cake flour or refined flour
Salt to taste
Grounded Pepper
mushrooms
Dried oregano
Cooking Oil
butter
Chicken breasts (skinless and boneless)
Marsala wine
Red pepper flakes
How does Olive Garden Make its Chicken Marsala?
Take a large bowl and add Cake flour and then Salt to taste, Groundedblack Pepper, dried oregano and mix them well until the spices and flour is combined well.
Now place a frying pan on the stove making sure it is heated over medium heat for few minutes. Now add the oil and butter respectively and let it heat for few minutes.
Now on a flat board make sure your chicken doesn't have any skin left over on it. If any skin is present remove it. Now place the chicken breasts onto a plastic wrap.
Now using a rolling pin pound, the chicken of desired thickness making sure the chicken is flattened. Now its time to lightly coat our chicken breasts fillets with the mixture of flour which is well combined.
After making sure the chicken is lightly coated shake off the excess flour. Now slowly place the chicken fillets in the heated frying pan without overfilling the pan.
Now let the chicken cook for about 2-3 minutes making sure it doesn't get burned. Now add the mushrooms which are chopped into half or as a awhole. Add the onions which is a completely optional step. Onions sweeten the recipe but it's a personal choice.
Now turn the chicken upside down and cook on the other side for 2-3 minutes in the same manner. When you are assured that chicken is golden BrownCongratulations, your recipe is going to be wonderful and delicious.
Now add the marsala wine around the cooked mushrooms and cover the pan.
Let this simmer for a period of 10-15 minutes. And let the chicken cook through. Hooray! Its time for you to serve it.
Olive garden chicken Marsala Serving
Now to turn this beautiful meal into something unforgettable we are going to use the homemade handcrafted pasta to serve this. Now serve this Olive garden chicken Marsala into a plate.
And boil the handmade pasta which is later drained and air dried carefully. Now serve this pasta carefully with the Olive garden chicken Marsala. And its time to enjoy this mouthwatering homemade dish.
Conclusion
Hey guys, we hope you enjoyed making this recipe as much as we did. If you liked this recipe, let us know more about your preparation and experience while making theOlive garden chicken Marsala dish in the comment box below.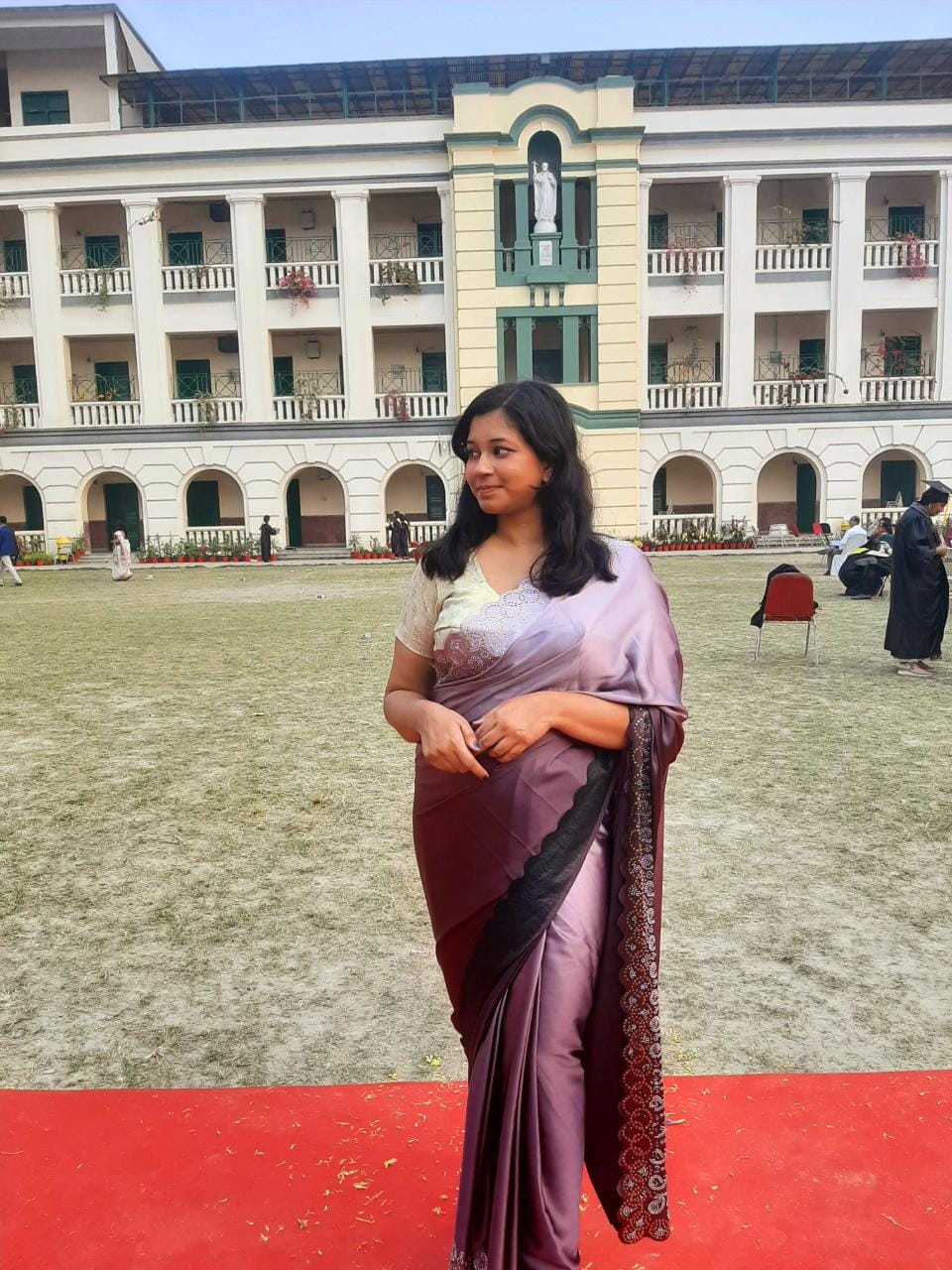 Namrata Laha is an aspiring content writer, She is an English Honours Graduate from the reputed St. Xavier's College, Kolkata. She is willing to complete her Masters along side carrying out her role as a private tutor.