Are you looking for a fresh and frozen drink to quench your thirst on this afternoon? Well, then Sonic Drive-In has got you covered. Half Price Drinks at Sonic are a grand way to save money on your favorite slushes and beverages. They offer you a wide variety of flavors which helps in choosing a perfect drink that suits your taste.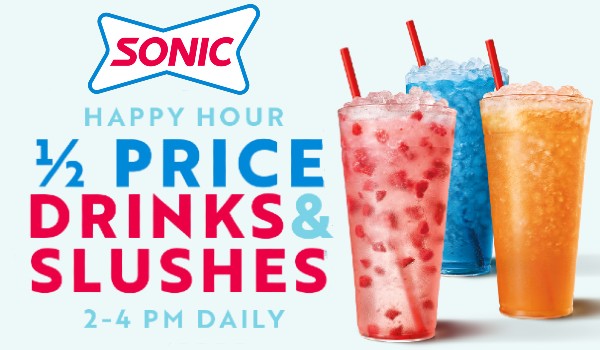 From Slushes, Lemonades, Soft Drinks, Iced Tea, and Coffee to just a cup of ice everything they serve is delicious and affordable. So, whether it's a quick drink with your pals or refreshment after a busy work day, this amazing deal is just for you.
What is Half Price Drinks at Sonic?
If you're looking to save a few dollars while relaxing with a refreshing drink with your friends, then this deal is for you! Sonic Drive-In is popular for their sweet and savory drinks offered at a budget-friendly cost to everyone.
With the Half Price Drinks at Sonic deal, you can select any of their famous slushes and featured drinks at half the original price. This deal is available every day from 2:00 pm to 4:00 pm during their happy hour. This deal is available anytime when you order Drinks and Slushes online or by using their app.
Sonic Happy Hour is the perfect time to treat yourself with Half Price Drinks. So, get ready to try something new and sip different combinations of slushes, drinks and iced teas during your visit.
Sonic Half Price Drinks Menu
With a wide variety of drinks on the Sonic Drinks Menu, you will certainly be confused to find a perfect blend. So, take a look at the Sonic Drinks Menu before visiting to choose according to your taste.
SLUSHES
Cherry Slush
Blue Raspberry Slush
Blue Coconut Slush
Grape Slush
Cranberry Slush
Peach Slush
Mango Slush
Real Fruit Slushes
Cherry Limeade Slush
Limeade Slush
Lemonade Slush
Strawberry Slush
Red Bull Slush
LEMONADES
Diet Cherry Limeade
Strawberry Limeade
Cherry Limeade
Cranberry Limeade
Limeade
Diet Limeade
All-Natural Lemonade
Half Sweet Tea
Half Unsweet Tea
SOFT DRINKS
Coca-Cola
Diet Coke
Coca-Cola Zero
Dr Pepper
Diet Dr Pepper
BARQ'S Root Beer
Sprite
Sprite Zero
Hi-C Fruit Punch
Fanta Orange
POWERADE Mountain Berry Blast Drink
Ocean Water
ICED TEA
Sweet Iced Tea
Unsweet Iced Tea
Half Sweet Tea
Half Unsweet Tea
COFFEE
OCEAN WATER
Best Half-Price Drinks to Try at Sonic
Here are a few best picks of Drinks and Slushes from Sonic Drive-In. We suggest you to try these during your next visit to Sonic.
This Peach-flavored Slush is absolutely perfect for classic and real-fruit-flavored Slushes. If you are a little conscious about your health trying a Sugar-free Slush is highly recommended.
This slush is composed of real strawberries which make this drink healthy and tasty. If you are a fan of a sweet strawberry drink then this is an ideal pick.
This slush is absolutely mouth-watering and creates a sensation on your first sip. The green apple flavor is perfectly natural and tastes like Jolly Ranchers.
This Limeade slush is perfectly balanced with the taste of lemons. You can add sweetness with the addition of few lemon slices and cherry tang to this drink.
Powerade Mountain Berry Blast
The Powerade Mountain Berry Blast slush is combination of sweet berry flavors. If you are looking for an instant energy to cheer yourself, be certain to order this.
Everyone loves sweet tea during a perfect weather. This Sweet drink is iconic for the unending combinations Sonic offers you.
The Frozen Cherry Lemonade is a combination of Cherries and lemons. This drink is a perfect blend which produces a strong flavored lemonade.
Blue Coconut(Ocean Water)
This drink is perfectly mixed with coconut syrup and Sprite to bring out the real tropic flavor. Make sure to try this if you are a coconut lover.
What are the Famous Deals of Sonic Drive-In?
Sonic Drive-In continues to surprise you with various deals on drinks and food items they offer! So, here are few famous deals of Sonic to check out.
With this deal you can order items from the Under $2 & $3 Craves menu and customize them into a meal. Be certain to check out this deal if you are looking for a quick and tasty meal.
With this deal, you can enjoy a burger on every Tuesday of the week from this fast-food drive-in. You can taste relishing Sonic Cheeseburgers at 50% discount from 5:00 pm to the closing time in most of its locations.
Conclusion
Half Price Drinks at Sonic are available throughout the week in almost every location. That means it is your sign to go and get a sweet drink at half the original price from Sonic today! So, this is all you need to know about Half Price Drinks at Sonic. Have a good day, guys!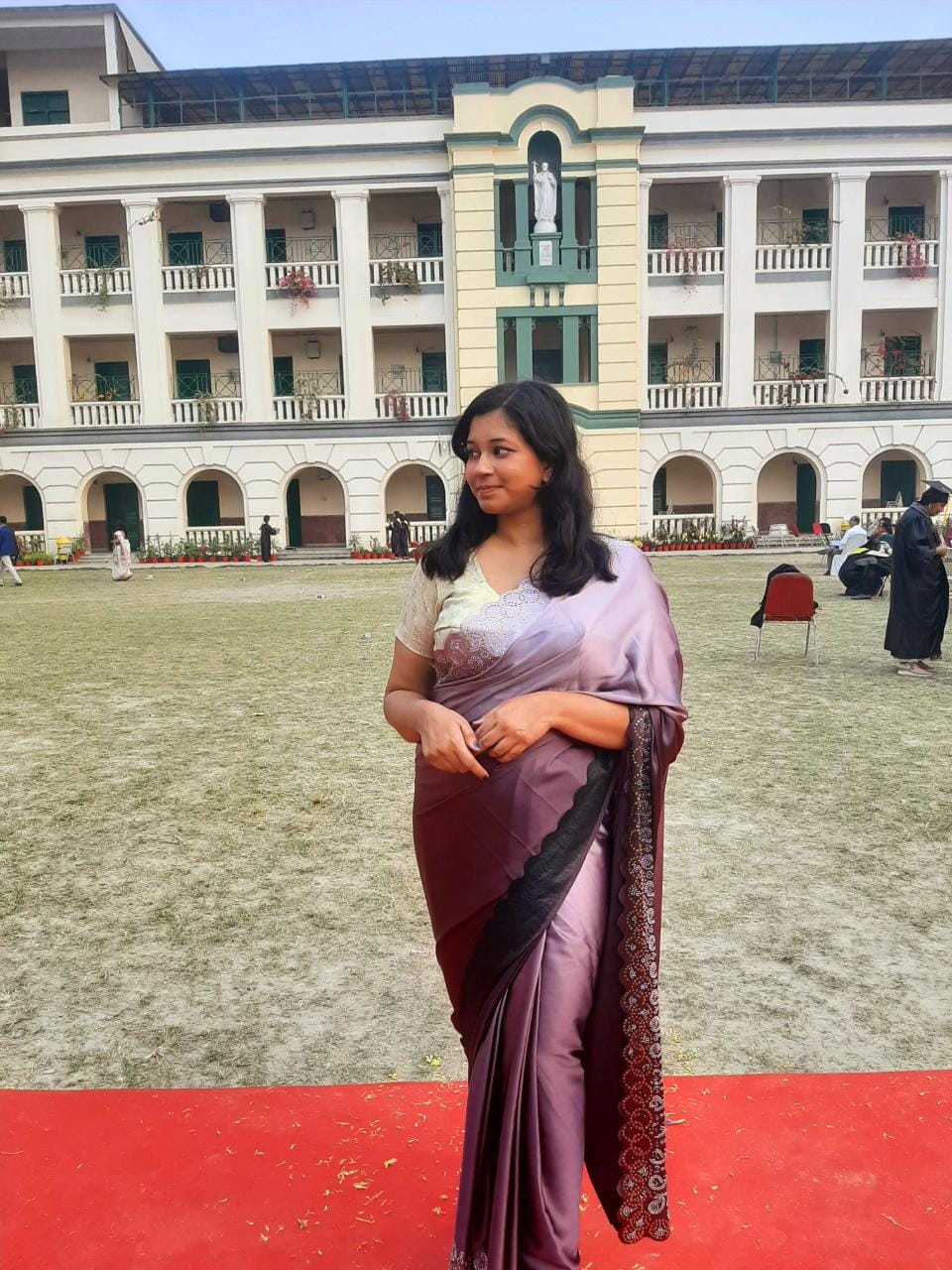 Namrata Laha is an aspiring content writer, She is an English Honours Graduate from the reputed St. Xavier's College, Kolkata. She is willing to complete her Masters along side carrying out her role as a private tutor.