If you are looking for topping your Iced Coffee or Tea then the frothy texture of the cold foam is a perfect choice. Cold foam is used to decorate your coffee by topping and adds a perfect creamy texture on the top. It is a frothy topping made from nonfat milk. The advantage of using cold foam is just the reduction of extra calories and the addition of a sweet creamy texture.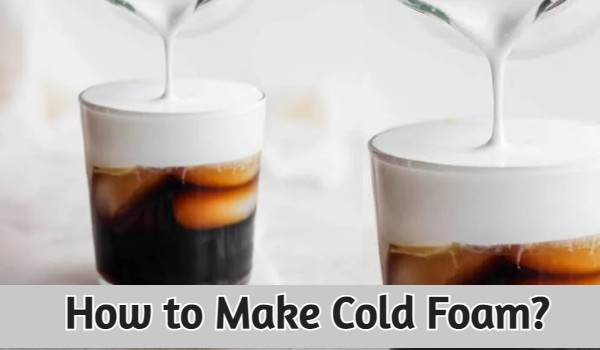 How to make cold foam? is a question that is often asked by lots of people when they come across the toppings of iced coffee and brewed drinks. Well, the answer is here. I have the perfect recipe for you. Making cold foam is much easier than you think and it takes less than two minutes to make it.
How to Make Cold Foam?
People usually think that making cold foam needs lots of time and skill, but it hardly needs 30 seconds and skims milk and a frother to make the foam. And the cold foam is made by cold milk than using hot milk.
The cold foam can be made by using different flavors of your choice or just skimmed milk. The real fact about cold foam is making it by using milk that is less thick than creamed milk for creating a perfect texture of the cold foam.
Frother Method
As we spoke earlier it needs less than two ingredients to create this beautiful white foam, so today we are going to use the following Ingredients:
Recipe Ingredients List
Skimmed milk
Sugar
Vanilla extract(optional)
Milk frother.
After aligning all the ingredients here are the Steps of making cold foam.
Now take a tall cup Add the skimmed milk and sugar. Also, you can add the syrup of your choice for sweetening the foam instead of sugar.
Adding the vanilla essence strengthens the flavor of your foam which is again an optional step. Now take a frother and froth the Skimmed milk and sugar for 20-30 seconds.
The frother is recommended for making the froth the perfect texture. Using a whisk can loosen up the texture and creates bubbles of larger size.
Now when you look into your glass you can see a perfect white foam formed in it. Amazing you have done a great job your cold foam is ready to be served on top of your iced coffee.
The other ways of making this cold foam are by using a French press which is a bigger task than the handy frother. Even though the French press creates a much greater texture, it is recommended to use the frother for making it faster and simpler.
Blender Method
The ingredients for using the Blender method to make the cold foam remain the same, But we are going to use a different tool to make the cold foam. Using the blender method is going to make a huge amount of foam, which is a perfect option if you are serving a group of people.
Now in a large bowl add the cold skimmed milk. Add the sugar or any syrup of your choice
Now add a bit of vanilla extract for the flavor and place your immersion blender into the bowl, initially start turning it at low speed. As the foam starts forming increase the speed and your cold foam forms with a beautiful thickness.
And this is recommended when you are serving on a large scale.
Starbucks Brewed Drinks and Cold Foam
We all know that Starbucks is famous for its iced coffee and cold foam which grabs a lot of attention from its customers. So here are a few picks that are most served with cold foam.
The iced dragon drink and cold foam
White chocolate mocha and cold foam
Iced matte tea latte and cold foam
Caramel creamed cold brew and cold foam
Cold brew with cascara cold foam
Iced blonde cappuccino with cold foam
Strawberry cold foam iced coffee
Cold brew with vanilla sweet cream cold foam
Nitro cold brew
Honey almond milk cold brew and cold foam
If you are not a great fan of whipped cream or looking for something similar to whipped cream on your drinks, then don't worry cold foam is the best choice and its creamy texture is just going to sweeten your coffee drink.
And for people who are looking for the recipe for "how to make cold foam" similar to Starbucks at home then scroll up to find the recipe of making cold coffee
Conclusion
Hey guys we would love to know more about your thoughts on this recipe. How did your cold foam turn out? Let us know more about this in the comment section below. Also, share your thoughts on the Starbucks cold foam recipe.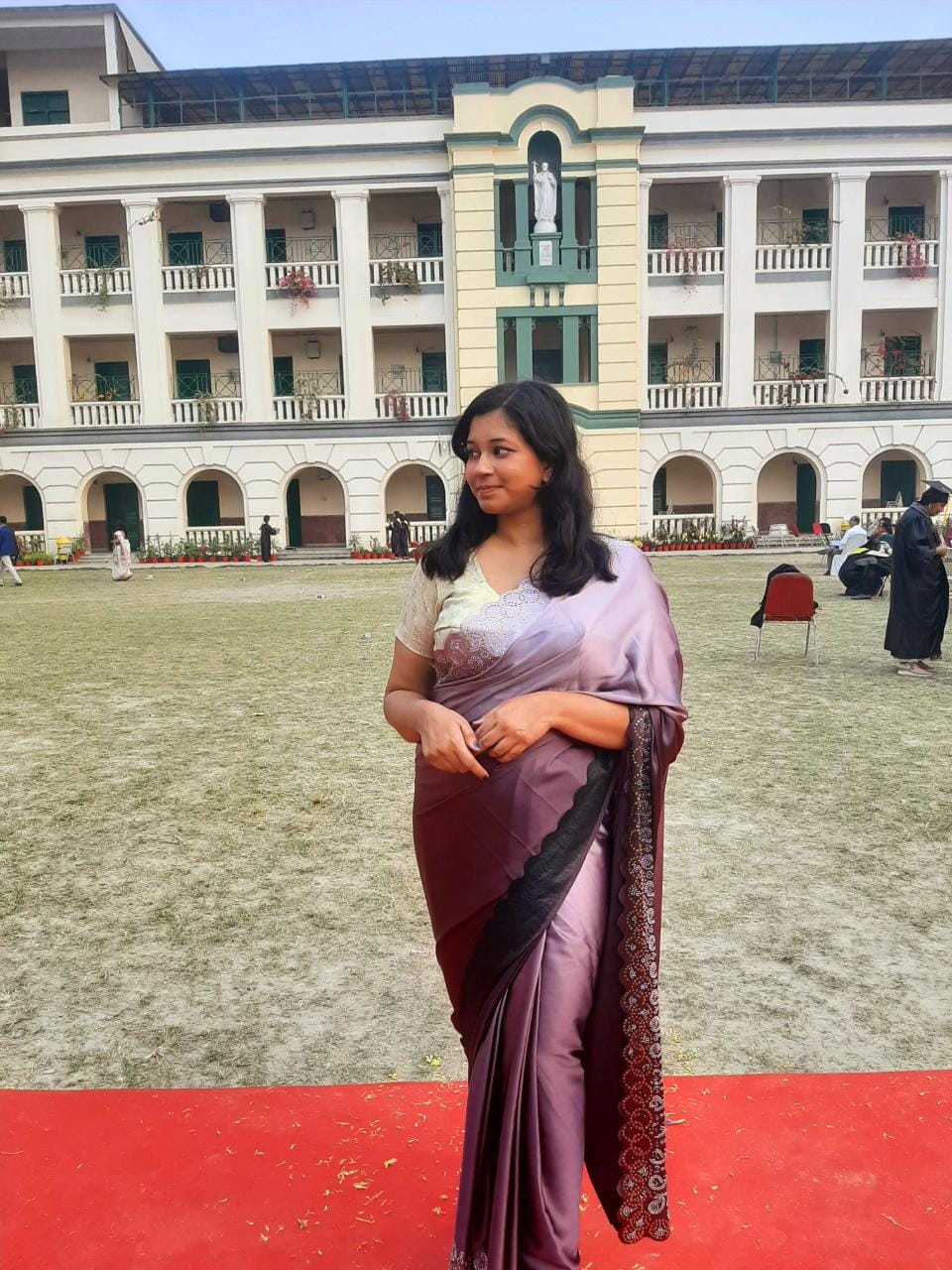 Namrata Laha is an aspiring content writer, She is an English Honours Graduate from the reputed St. Xavier's College, Kolkata. She is willing to complete her Masters along side carrying out her role as a private tutor.