Ruth Chris Steakhouse is one of the famous steakhouses that serve the finest steak around the globe. The Ruth Chris Stuffed Chicken Recipe is one of the classic dishes served by this restaurant. This stuffed chicken is not only just a holiday meal but is served on almost all occasions for its finest taste.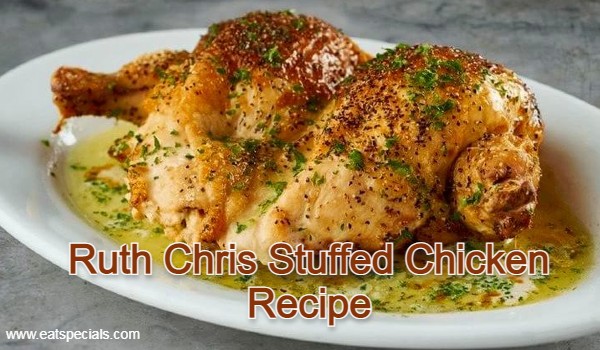 This crispy-skinned chicken is stuffed with a cheesy filling and is one of the classic American dishes. This dish ruth Chris stuffed chicken recipe can be prepared at home from scratch with the ingredients available in your kitchen. This dish does take a little time but it is easy to make and protein-rich.
How to Make Ruth Chris Stuffed Chicken Recipe?
Ruth Chris stuffed chicken recipe is made of two large chicken breasts and a huge amount of cheese which is creamier and a secret seasoning that is rich in spices. The chicken breasts are cut inside and stuffed with cheesy filling.
Then these chicken breasts are fried until they are crispier and turn into shiny golden color. This is a high-protein recipe and is incredibly delicious according to the customers. So, let's get into making this recipe
Ruth Chris Stuffed Chicken Ingredients
To create this "Ruth Chris Stuffed Chicken Recipe" with the same iconic flavor we are going to use the same ingredients used in the steakhouse.
Chicken breasts(2 large)
Salt
Pepper
Garlic powder
Onion powder
Ranch seasoning of hidden valley
Cream cheese
Shredded cheddar cheese
Worcestershire sauce
Butter
Dried parsley
Step by Step Directions
So make sure all your ingredients are arranged and let's start making this recipe. Here are the directions for recreating this recipe.
Let's start by preheating the oven at 230 degrees Celsius. While the oven does heat up we are going to make the stuffing we need.
Take a large bowl add the cream cheese and the Worcestershire sauce and mix them well until they both are perfectly combined. Now add the shredded cheddar cheese and the ranch seasoning.
Make sure everything is perfectly combined in the bowl. If you are done you succeeded in the first step of making this recipe. Your filling to be stuffed is prepared.
Now take the 2 chicken breasts and place them gently on a flat surface.and cut the chicken breasts evenly and with a good length in the middle. Now stuff the inner surface of the chicken with the filling prepared.
Make sure you use a toothpick for the chicken to close it so that the filling is safe. Once you make sure your filling and chicken are ready, here is the next step.
Take a small bowl and add salt, pepper, garlic powder, onion powder, and paprika. And mix them together carefully. You can also add a little extra paprika for the color and spiciness.
Now it's time to check if your oven is preheated and on a baking sheet place the foil and stuffed chickens onto the baking tray.
Now dust the prepared mixture of spices onto the chicken fillings. Now place a small block of butter on every fillet of stuffed chicken
Place your baking tray in the oven and hurray the recipe is going to be ready after 30 minutes of baking.
You can use many other stuffings for your chicken as well. Here are few of our picks
The celery herb stuffing
The onion stuffing
Bacon and herbs stuffing
Lemon and tarragon stuffing
Mushroom stuffing
Conclusion
Hey guys, we hope you enjoyed making this recipe as much as we did. If you liked this recipe, let us know more about your preparation and experience while making the Ruth Chris Stuffed chicken recipe in the comment box below. Have a great day! We will get back to you with more recipes soon!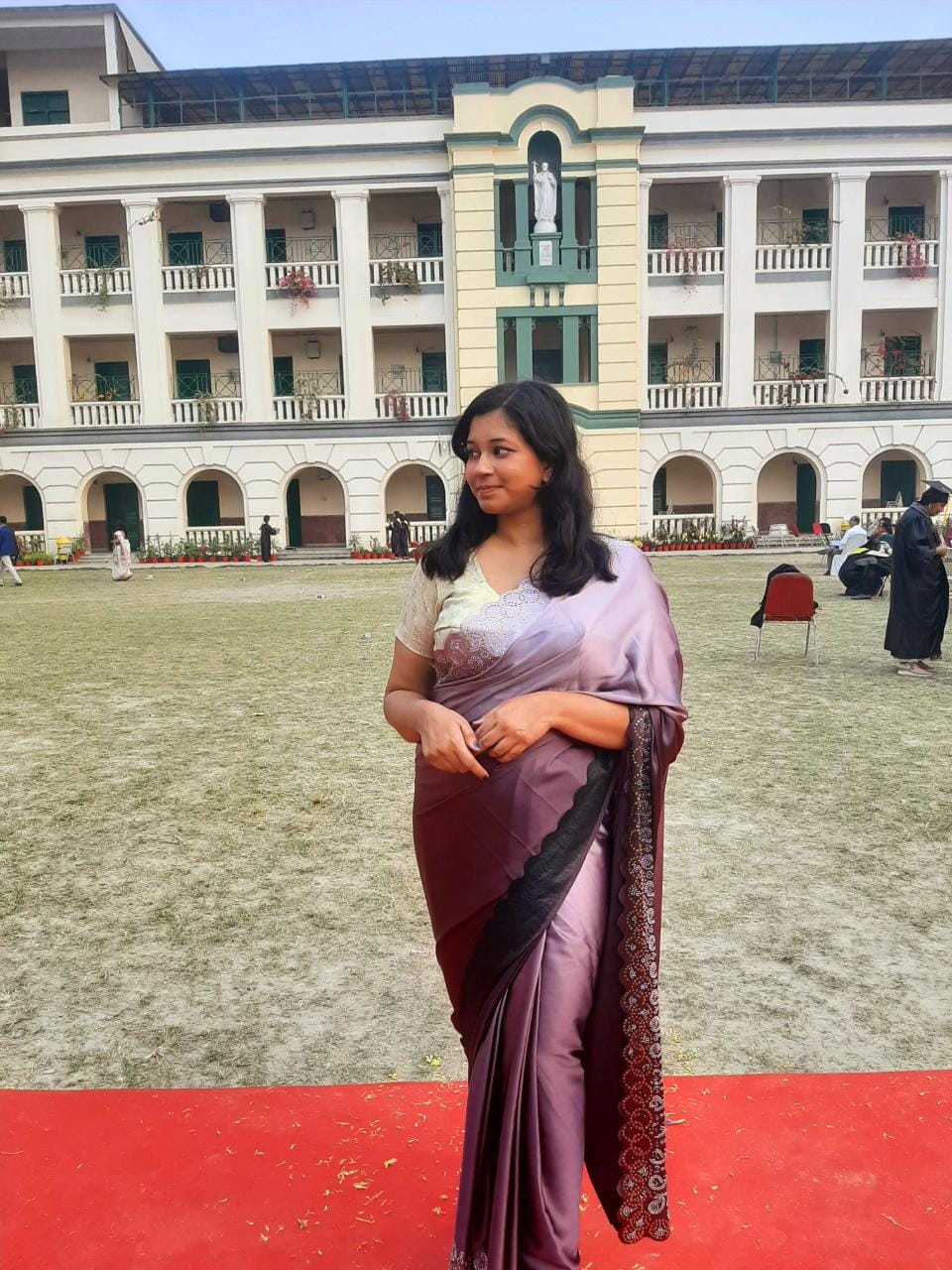 Namrata Laha is an aspiring content writer, She is an English Honours Graduate from the reputed St. Xavier's College, Kolkata. She is willing to complete her Masters along side carrying out her role as a private tutor.