One can possibly not think about French Fries without associating it with McDonald's. The news is that free fries are available every Friday at McDonald's. McDonald's Fries are deliciously mouth-watering, leaving one's taste buds in awe. So, the chain has come up with free fries to satisfy one and all. Let's jump into how McDonald's Free Fries Friday is supposed to be without further ado.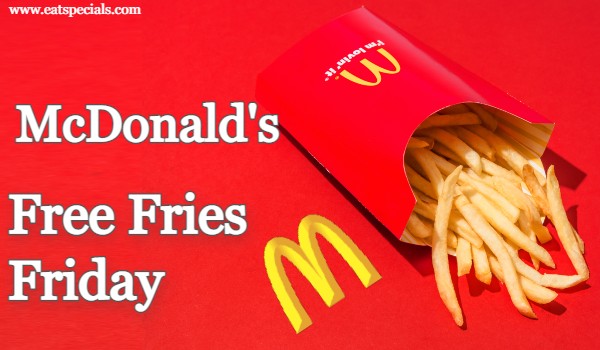 Friday or shall we call it "Fry Day?" We'll be covering everything at once and let you know about exciting McDonald's Offers.
What is McDonald's Free Fries Friday?
McDonald's Free Fries Friday was initially started back in 2021. On Fridays, McDonald's gives away its classic fries on orders of at least $1. The free fries are medium-sized. The chain is insistent upon continuing this offer till the end of 2022.
How to get Free Fries from McDonald's?
You can follow this step-by-step process to treat yourself with this freebie. Here's what you need to do: –
Visit the App Store or Mcdonald's website and download the McDonald's app on your device.
Create a free account by entering the required details.
Go to "Menu" and surf a bit till you decide what to order. The minimum requirement is to order something worth $1 at least.
Make sure it's a Friday.
Unlock this amazing deal of crispy salty long fries.
Where can You Avail McDonald's Free Fries?
In order to avail McDonald's Free Fries Friday, you'll have to make a minimum order of $1 through McDonald's app. You may avail this offer for dine-in purchases, curbside pickup and also at drive-throughs.
What to Order from McDonald's?
We have curated a list of goodies from McDonald's which you might consider ordering. The McDonald's app provides you with a variety of choices ranging from breakfast to a plenty of Happy Meals. You may avail the free fries on a certain Friday simply by placing your order through the app. Here's what you might be interested in: –
Breakfast – Bacon, Egg and Cheese Biscuit, Egg Muffin, Sausage Biscuit, Sausage McGriddles, Big Breakfast, sausage Burrito, Hash Browns, Sausage Burrito Meal, and much more.
Burgers – McRib, Big Mac, McDouble, Cheeseburger are absolute favourites of the customers.
Chicken & Fish Sandwiches – Crispy Chicken sandwich, Filet-O-Fish, Mcchicken and Spicy Deluxe Spicy Chicken sandwich.
$1$2$3 Dollar Menu – Selecting from this category is probably the most sorted-out way of availing your free fries. You may choose Chicken McNuggets, Sausage Biscuit, Sausage McMuffin, Hash Browns, McChicken, McDouble and a plenty of beverages like Coca-Cola, Sprite, Dr Pepper, Unsweetened Iced Tea, Sweet Tea and so on.
Apart from these, you can also try McCafe Coffees, McCafe Bakery, Sweets and Treats, McNuggets and Meals and Happy Meal.
Some Exciting McDonald's Offers: –
Get free fries on downloading the McDonald's app for the first-time app users. Registration is required.
Earn rewards on McDonald's App to unlock McDonald's signature items. You need to collect 1500 bonus points after making your first purchase through the app.
You can get one Happy Meal just for $1 on ordering one through the app. Some popular Happy Meals are Hamburger Happy Meal, 4 Piece Chicken McNuggets Happy Meal and 6 Piece Chicken McNuggets Happy Meal.
McRib is back on the McDonald's Menu only to have its farewell. You may avail McRib till mid-November through the app. Available for only delivery and pick up.
Look for "Deals for Days" to know about the latest McDonald's deals available. Check here https://www.mcdonalds.com/us/en-us.html.
Conclusion
Grab your McDonald's Free Fries this Friday before it's gone. You may choose to order any of the McDonald's items and get yourself medium-sized free fries. We hope you've been able to procure adequate information through this article on McDonald's Free Fries Friday.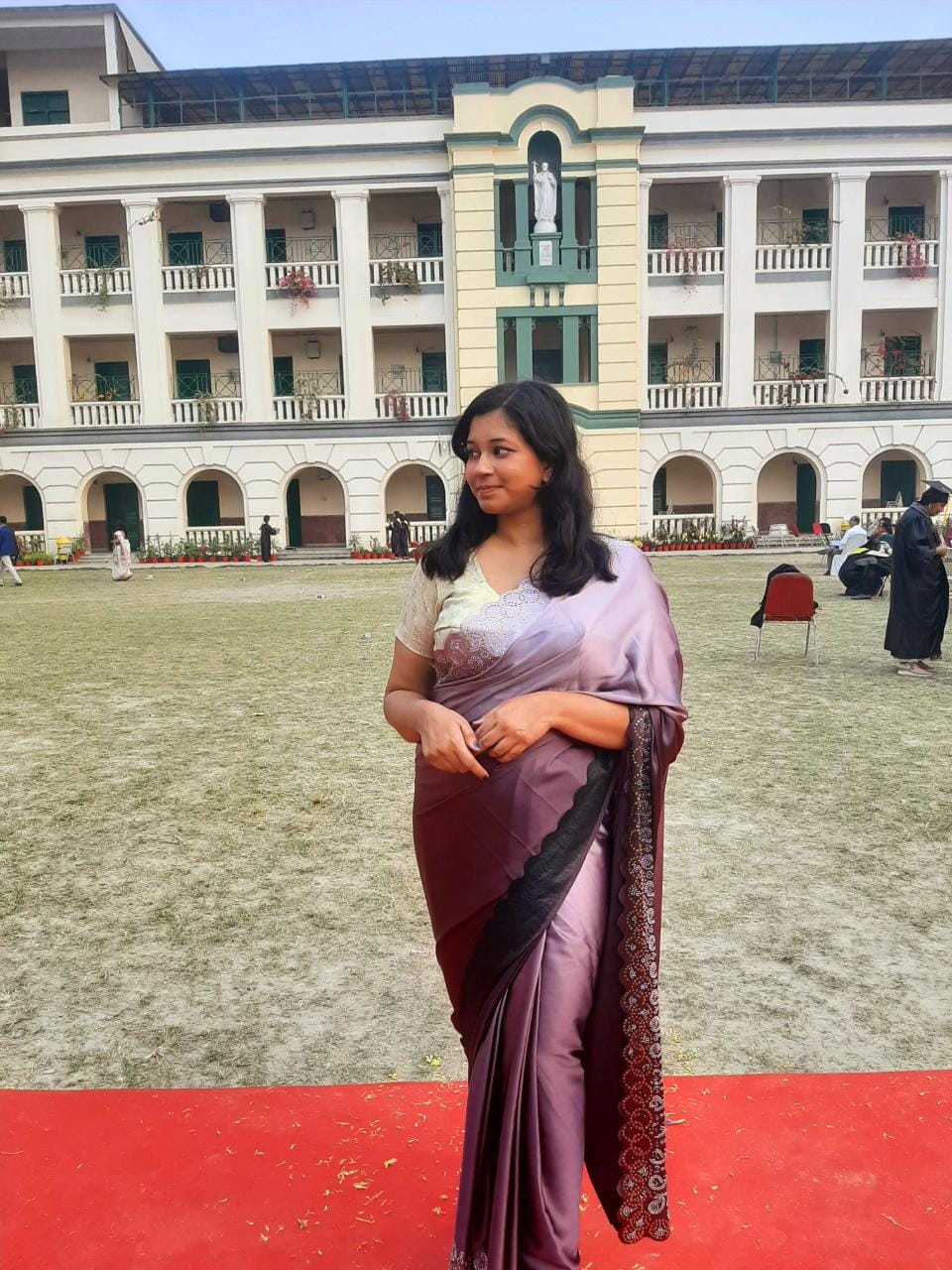 Namrata Laha is an aspiring content writer, She is an English Honours Graduate from the reputed St. Xavier's College, Kolkata. She is willing to complete her Masters along side carrying out her role as a private tutor.