Are you a Vegan and looking for an incredible dining experience at Cheesecake Factory? Well, then this article about Vegan Options at Cheesecake Factory is for you. Let it be a simple plant-based salad or a tasty appetizer Cheesecake Factory definitely has something for you. Their vegan menu items are all about the exquisite taste and nutritional benefits they provide you.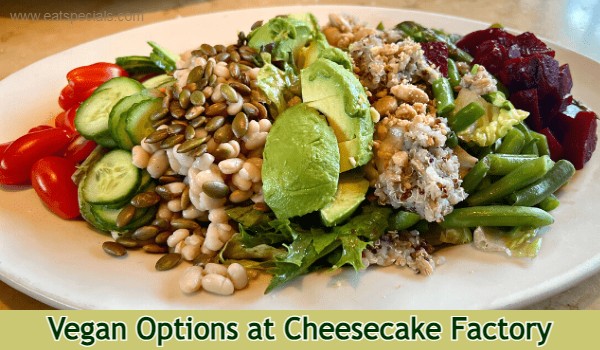 So, if you are planning to visit them today with your family or friends then here are a few details to know ahead. Keep diving into this article to know more about the Vegan at Cheesecake Factory and menu they offer you.
What are Vegan Options at Cheesecake Factory?
Cheesecake Factory Vegan Menu offers you various vegan options, ranging from simple appetizers to their main course dishes and even sides. Their salads are fresh and packed with vegetables in your desired dressing. So, checkout all the other Vegan Options at Cheesecake Factory here.
Sides
You can order this dish without any doubt about the making of fries. They are perfectly vegan and fried crispy in Oil which is free from all the animal-derived products.
These potato fries are just a derivative of French fries made up of different potatoes and served golden and crispy with your favorite dish.
Fresh Veggies(Steamed Asparagus/Green Beans/Sauteed Spinach /Steamed Broccoli/Fresh Corn)
You can order all these vegetables which are sauteed, steamed and cooked fresh. order them with no butter for meeting all your vegan needs.
Pastas
Evelyn's Favorite Pasta is all about the spaghetti with vegetables like broccoli, zucchini, olives and others with flavorful herbs. You can try this dish by skipping parmesan cheese to make it purely vegan.
This is a vegan pasta of Italian style and is composed of fresh spaghetti cooked in marinara sauce and tomatoes with basil.You can just skip the cheese and try it out.
Appetizers
This dish is simple and made up of soy beans which are steamed and then served with sea salt for an amazing taste.
This dish starts with a simple bread which is topped with avocado and then mixed with vegetables. The drizzle of extra virgin olive oil and lemon gives it a perfect flavor to taste.
This dish is made up of rice flour tossed dry cauliflower which is fried perfectly and then coated with their chili sauce and a sprinkle of sesame seeds, green onions, and lime zest. This is a must-try for all the Korean food lovers.
Salads
This Cheesecake Factory's salad is a combination of cut tomatoes, onions, cucumbers, and olives.This is then mixed and tossed with lemon vinaigrette to add a authentic flavor.
This simple salad is made up of lettuces and other nuts, grains and vegetables tossed with a drizzle of tangy balsamic vinaigrette.
This beloved Little House Salad is a combo of mixed greens, carrots, tomatoes, and other vegetables. You can order it with your favorite dressing.
Desserts
fresh strawberries without cream
You can order this as a dessert without cream topped on the strawberries to satisfy your sweet craving after meal.
How to Order Vegan at Cheesecake Factory?
Well, planning ahead before ordering your Vegan meal will always ensure you a smooth dining experience at Cheesecake Factory. To begin with the first step it's important to communicate all your vegan preferences and needs clearly to server after checking the menu. They are familiar with menu and helps you with modifying vegan options available.
You can also checkout the menu they offer online before visiting to know Vegan Options at Cheesecake Factory. You can check them on the menu option available on their website.
Conclusion
Eating out as a vegan at your favorite restaurant can be a difficult task. But with a wide range of vegan options at Cheesecake Factory you can find something that satisfies your appetite. So, be certain to customize your food before ordering to have an amazing Vegan meal experience.
Cheesecake Factory Vegan FAQ
Are Fries at Cheesecake Factory Vegan?
Yes, luckily the potato fries that all of us love are vegan at Cheesecake Factory. They are fried until crispy with vegan-friendly oil.
Is Korean fried cauliflower Vegan at Cheesecake Factory?
No, originally this dish is non-vegan. If you are a vegan and wants to try this out, order this dish by customizing it with your server.
Is the Cheesecake Factory Impossible Burger vegan?
Yes, the impossible Burger at Cheesecake Factory is completely Vegan. It is composed of a plant-based Burger Patty which is purely free from all the animal-based ingredients.
Is Veggie Burger at Cheesecake Factory Vegan?
This Burger is completely Vegan. But be certain to order it without dips which has mayo and garlic. You can also add Fries as a crispy side to enjoy.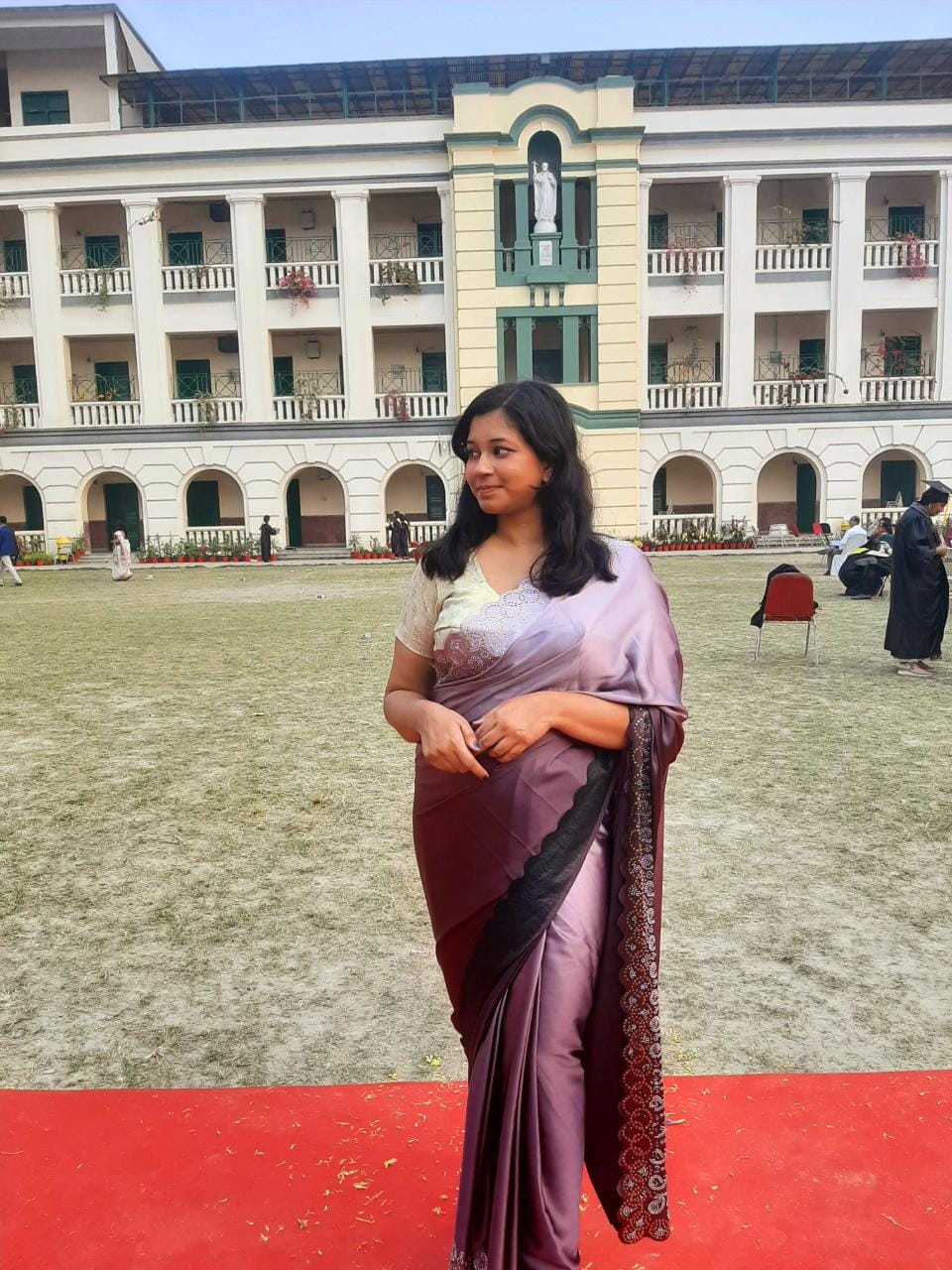 Namrata Laha is an aspiring content writer, She is an English Honours Graduate from the reputed St. Xavier's College, Kolkata. She is willing to complete her Masters along side carrying out her role as a private tutor.