Are you a person who loves McDonald's andcomes from a vegan family? Well, then this article about Vegan Options at McDonald's is for you. McDonald's is a fast-food restaurant which is known for its iconic meat burgers and fries they serve every day. But do you know that McDonald's has heard all the vegan lovers and started to feature vegan items on their menu.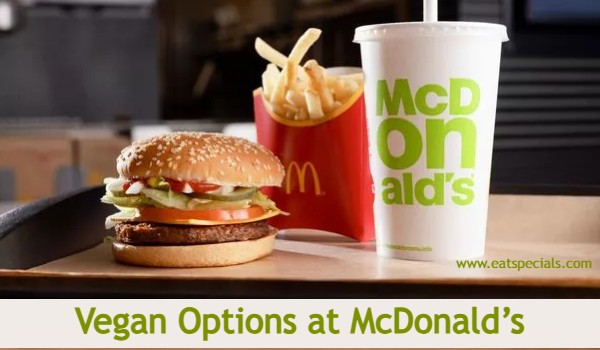 The Vegan Menu offered by McDonald's is entirely cost efficient for everyone and meets all of your vegan requirements today! So, continue exploring this article to discover more information about Vegan at McDonald's.
What are Vegan Options at McDonald's?
McDonald's Vegan Options are unique and hasa range of options like Burgers, Wraps, Sides, Salads and Drinks. All the items on their vegan menu are healthy and relishing. So, Let's see what are Vegan Food at McDonald'smade of.
Burgers
This plant-based burger at McDonald's is simply prepared with a juicy patty, natural vegan sauce and vegetables to create a perfect vegan flavor inside mouth.
This vegan deluxe burger is made up of a sandwich sauce stuffed with goujons inside a bun. Theshredded lettuce is topped to bring out a fresh vegan flavor. Try it out today during your visit to McDonald's.
Wraps
This tasty veggie wrap is made up of dippers, crisp lettuce, red onion and tomato which is perfectly wrapped up in the tortilla wrap. So, wrap your day with this delicious Spicy veggie wrap.
Snacks and Sides
Veggie Dippers (2 or 4 pieces)
The Crunchy veggie dippers by McDonald's is purely vegan and a tasty blend of red pepper and sundried tomato pesto. They are golden and crispy to taste.
All of us love the simple yet tasty fries offered by McDonald's. They are perfectly fluffy and soft on the inside and crispy on outside.
Salads and Desserts
If you are looking for something refreshing this evening then Cucumber Sticks are a perfect snack for you.They are served fresh and packed.
Everyone loves Melon. And McDonald's Melon Fruit Bag is all about the sweet deal you get at a great price. So, order them to enjoy a sweet delicacy.
This fantastic recipe is incredibly crispy on the outside and sweet on inside. This is a signature dish of McDonald's and worth trying.
Drinks
So, these are the drinks that are available on McDonald's Vegan Menu.
Coca-Cola Zero Sugar
Tropicana Orange Juice
Coca-Cola Classic
Diet Coke
Fanta Orange
Oasis
Robinsons Fruit Shoot
Sprite Zero
How to Order Vegan at McDonald's?
Ordering vegan at McDonald's is relatively straight forward and easier than you think. Initially checkout the options on McDonald's Vegan Menu offered and customize your meal based on requirement. You can also ensure what the itemsare composed of before ordering on their official website to clear all your queries.
You can order food by choosing items from the menu online on their official website or visit your nearest McDonald's location to enjoy a meal.
Conclusion
Well, this is all about Vegan Options at McDonald's. So, if you are planning to treat your family with a vegan-friendly meal, then McDonald's is an ideal spot to visit. Checkout their menu and customize your food to enjoy a delicious vegan meal at McDonald's today! Have a great day every one!
Are McDonald's Fries Vegan?
No, fries at McDonald's are not completely vegan. The cut potatoes are fried in oil that contains beef flavoring. The flavoring adds an incredible taste to the fries and served hot on to your table.
Is McDonald's Dutch Apple Pie Vegan?
Yes, McDonald's apple pies are completely vegetarian and composed of natural ingredients. These ingredients are free from all the animal-derived products. So, it is a great vegan option to order.
What is the McDonald's vegan burger made of?
The vegan burger at McDonald's is simple yet delicious and made up of a plant-based patty and sauce. The ketchup and mustard are perfectly seasoned with vegetables like onion, pickles, lettuce, tomato, and a vegan cheese for additional flavor. This is stuffed inside a sesame bun to add a perfect texture.
Does McDonald's Serve Vegetarian?
The answer is an absolute yes! McDonald's offers you a variety of vegan options on their menu which are naturally prepared from their kitchen.
McDonald's Vegan FAQ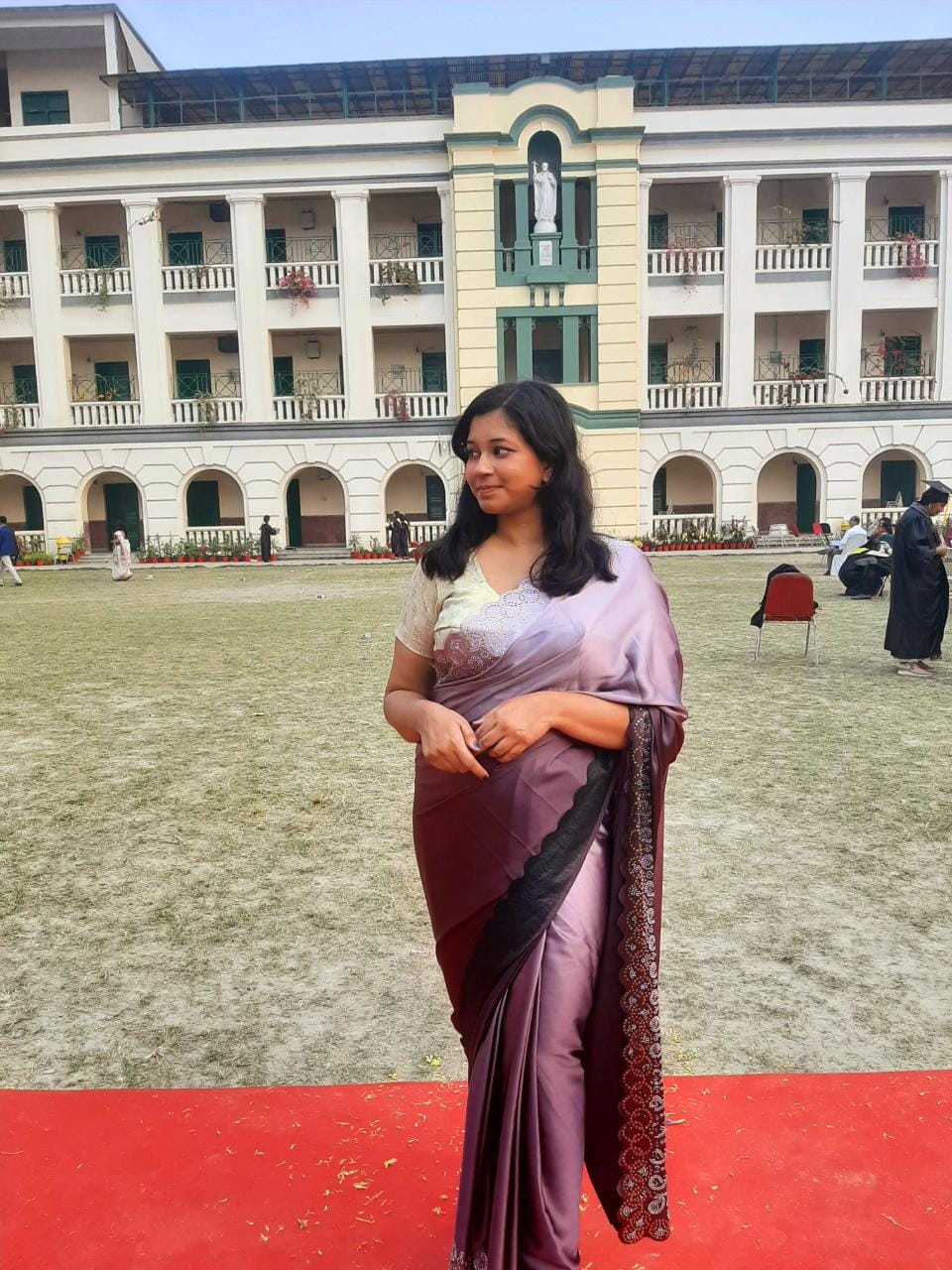 Namrata Laha is an aspiring content writer, She is an English Honours Graduate from the reputed St. Xavier's College, Kolkata. She is willing to complete her Masters along side carrying out her role as a private tutor.