Starbucks iced white chocolate mocha is perfect for you, If, you are a coffee lover and love white chocolate. The iced white chocolate mocha Starbucks is a creamy, white chocolate drink you have to try once. But to get one yourself, you have to make an expensive trip to Starbucks.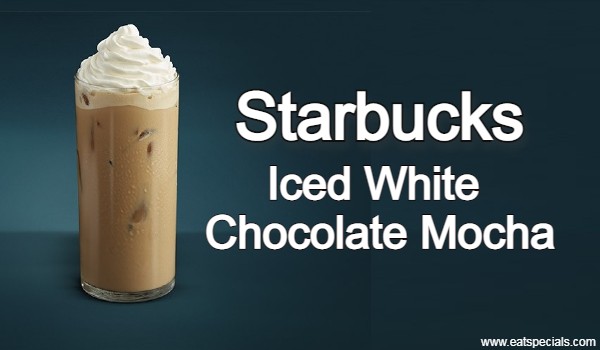 So, in order to save you your precious time at the fraction of the cost, we brought you a copycat Starbucks iced white chocolate mocha recipe.
So, skip those long lines, and make it yourself at home to enjoy its deliciousness. It is simple, quick and easy to make. But it will result in Starbucks like coffee or even better. Stick to learn more.
What is the Starbucks Iced White Chocolate Mocha?
Mocha is essentially a sweetened latte, flavored with chocolate. The white mocha is thus, a latte which is sweetened and has a white chocolate flavor to it. What makes the iced white mocha Starbucks a perfect afternoon pick-me-up is that it is different from the typical mocha drinks available at Starbucks.
The white chocolate sauce that goes into this drink, doesn't let the flavor of expresso overwhelm you. This is what makes the "Starbucks iced white chocolate mocha" sweet and delectable. This copycat version of the iced white mocha Starbucks is a combination of white chocolate sauce along with expresso that provides this coffee is a decadent flavor.
This coffee will not just pump your energy levels but make you want more. So, let us wait for no further and share with you this iced mocha drink recipe.
Iced White Chocolate Mocha Ingredients
You can easily make the iced white chocolate mocha Starbucks-like at home. For that you will need the following ingredients:
White Chocolate Sauce – 1tbsp
Expresso – 1 Cup
Milk- 1 cup
Ice
Whipped cream
Equipment Required:
How to Make Iced White Chocolate Mocha?
By following the step-by-step guide, you can recreate the Starbucks iced chocolate mocha recipe at home.
Step 1: Make Your Own Chocolate Sauce
First, heat a cup of whole milk and stir it constantly using a whisk. As soon as steam starts rising, cut the heat. Then, shred four ounces of white chocolate into milk. Using a whisk combine until smooth and just like that, your white chocolate sauce is ready.
Generally, you will be served chocolate syrup by your barista. But the proof is that it is convenient. They are simple sugar syrups with artificial flavour and taste. So, if you find the time, make yours at home.
Step 2: Make Your Own Expresso
Use a mocha pot or instant Expresso. If you are using the mocha pot, then just fill the reservoir with water, on the filter add moka-style coffee and screw it well. Heat it over low flame until the top fills with coffee.
You can also use instant expresso powder. Add the powder to heated water to help the powder dissolve. Use whichever method is convenient, then, allow the brew to cool to room temperature.
Step 3: Assemble
Now, drizzle your homemade chocolate sauce around the edges of a tall glass. Pour iced cubes in the glass, Expresso, milk and white chocolate sauce and combine well.
Step 4: Make Your Own Whipped Cream:
In a bowl add some heavy cream and vanilla syrup. Then whisk it to make whipped cream. You can also use a handheld milk frother to make whipped cream faster. Top it off with whipped cream.
Drizzle some more white chocolate sauce. The more the merrier. Voila! Your iced white chocolate mocha is ready. Now enjoy it with a paper straw ( save the turtles).
Conclusion :
Although this iced white chocolate mocha tastes excellent by itself, feel free to add flavors as you wish. Like spike it a bit with alcohol or add a few drops of peppermint essence to serve it at your Christmas party. This drink serves kids and adults alike.
Don't worry about caffeine consumption as expresso contains less caffeine. Whereas a regular serving of brewed coffee contains approximately 96mg of caffeine. A shot of expresso has about 90mg of caffeine.
Thus, it will definitely give you the caffeine kick but is definitely a better option than regular coffee. So, enjoy this sweet white chocolate-flavored coffee drink as you wish, whenever you wish. But each time it will make you want more. So, try it out!
Tasty Sip: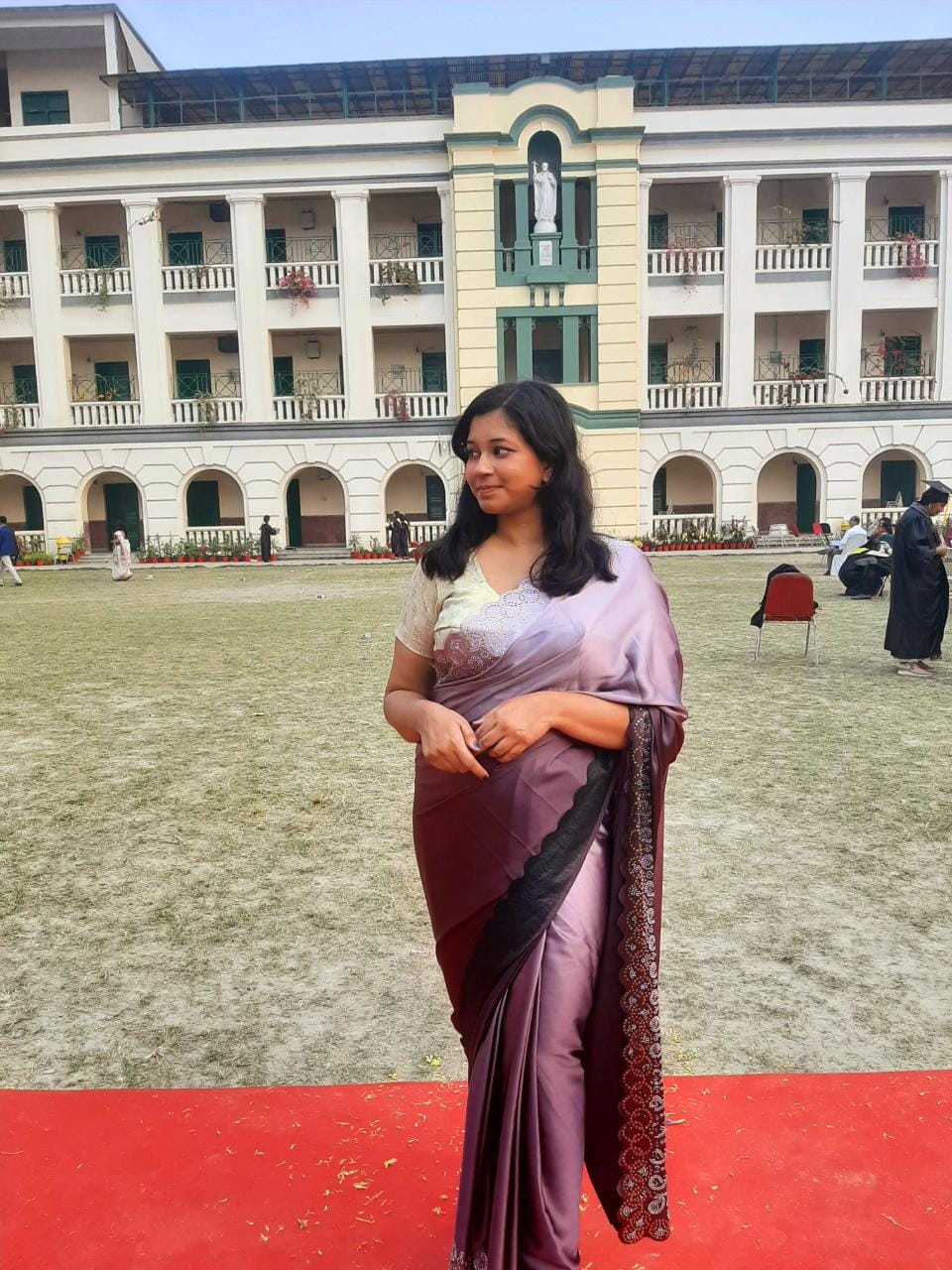 Namrata Laha is an aspiring content writer, She is an English Honours Graduate from the reputed St. Xavier's College, Kolkata. She is willing to complete her Masters along side carrying out her role as a private tutor.