Iced Americano is a wonderful cup of rich, chilled coffee with character and nuance. It is the most basic, simple and yet the most refreshing cup of coffee you can have. The iced Americano is a saviour on those blazing summer noons when you don't want to eat anything.
It is 'the' drink for weight watchers as it has almost zero calories. It engages fitness enthusiasts and coffee lovers alike and even if you are not a coffee person, you can easily chug down a glass of iced Americano.
You deserve a break from your work as well as regular coffee. So, try something new.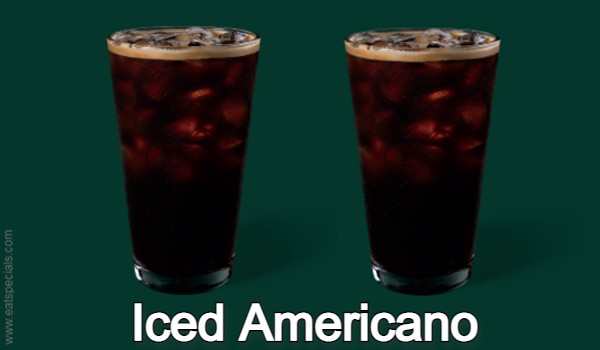 Made with extremely basic ingredients, iced Americano Starbucks is one of the most popular drinks at the baristas. It is every coffee lover's comfort cup!
In this article, I am going to share with you the easiest iced Americano recipe, which you can easily make at home, every day. Starbucks is not the most affordable but the caffeine kick is a necessity.
Best Coffee Recipe: Starbucks Pumpkin Drinks | Starbucks White Chocolate Mocha Drinks
So, if you are looking for how to make an iced Americano at home, look no further. Here, you have everything you need to know about the iced Americano.
What is an Iced Americano?
An iced Americano is the most basic form of cold coffee. It is made with espresso and chilled water only. Despite being the most basic kind, the Americano is the one with depth and nuance. It is rich and bitter. It is basically a watered-down espresso, made in a drip coffee machine.
An iced Americano is made with espresso and hence there is the cream on top, which is otherwise not present in a regular iced coffee. It gives you the exact amount of caffeine to jump-start your day. The iced Americo being chilled is very refreshing. You can never get bored with an Americano.
The iced Americano Starbucks is probably the barista's boldest drink on the menu. It is bitter and usually does not have any added sugar. This is why you must specify if you want any syrup or milk added to your iced Americano.
It is simple but through the iced Americano Starbucks, you can actually savor the quality of coffee that Starbucks provides. It is a refreshing, highly caffeinated and distinguished cup of coffee Starbucks is known for. No wonder it is a constant in their menu.
Another great fact for all those health freaks out there, an iced Americano Starbucks contains only 11 calories. It has 0 fat. Unbelievable right! Yes! An iced Americano is a perfect option for you if you are looking to shed some extra weight off or be calorie-conscious in general.
While enjoying an iced Americano you don't have to worry about drinking your calories. The caffeine in the Americano gives you energy so it can undoubtedly be consumed before a workout so pump fuel into your body.
How to Make an Iced Americano?
An iced Americano is exclusively made out of espresso. The type can be any, ranging from dark roast to blonde Roast, Ristretto, or a long short. Dark roast gives the Americano its signature texture and flavour but the blonde roast is awesome the espresso smoother.
Traditionally, the iced Americano recipe involves espresso shots added to cold water, followed by iced. Although, the iced Americano Starbucks makes, is made in a non-traditional way that is backward.
They add cold water to the espresso. The taste, however, remains the same only you will find less cream on the surface. A venti iced Americano Starbucks usually has about 4 shots of espresso in it.
Can You Make an Iced Americano at Home?
Yes! Making an iced Americano at home is easier than you think. All you need are easily available to you within your arms reach and the good old Nespresso machine or French Press and you are all set to tackle the iced Americano Starbucks.
If you want iced Americano Starbucks like at home, we have got you covered. This iced Americano recipe is simple and easy and requires only three ingredients. It takes less than a minute to make.
So would you still buy Starbucks or make an iced Americano regularly at home? The choice is yours. Let's see the step by step process of making the perfect glass of iced Americano
Ingredients:
Coldwater – ⅔ Cup
Espresso Shots – 3
Ice
Simple Syrup ( optional)
Equipment:
Tall glass
Nespresso machine
Iced Americano Recipe:
The iced Americano recipe is very easy. Follow the step-by-step breakdown of the process to make it easier.
Step 1: In a French Press add coffee powder, pour hot water in it and press down. Then, let the coffee rest for about five minutes.
Step2: Pour your coffee into a cup, add simple syrup and mix. Simple Syrup is the easiest way to sweeten your coffee. You are free to serve it without any sweetener as well.
Step 3: Then drop a few iced cubes in your glass. Add 3 shots of your pre-made espresso and pour chilled water over it. The water will cool the coffee instantly. Use filtered water for better tasting iced Americano.
At this point you can customize the drink by adding cream, half and half or even another shot of espresso, depending on how strong you want your iced Americano to be. Serve it immediately.
Enjoy your chilled iced Americano….
Conclusion:
This iced Americano recipe is as simple as it gets. But the result is a bold, flavourful glass of iced goodness. It tastes just as good first drink in the morning, as it does as you wind up in the afternoon for a refreshing boost. Besides being so less in calories, it will keep you fuller for longer.
It is simple, easy and hardly takes 2 minutes. This homemade iced Americano recipe saves you from those frequent Starbucks trips.
It is my attempt to recreate the iced Americano Starbucks and I can say it is quite close. So try it for yourself and you will be blown away with its depth and characteristic unique taste.
Tasty Sip: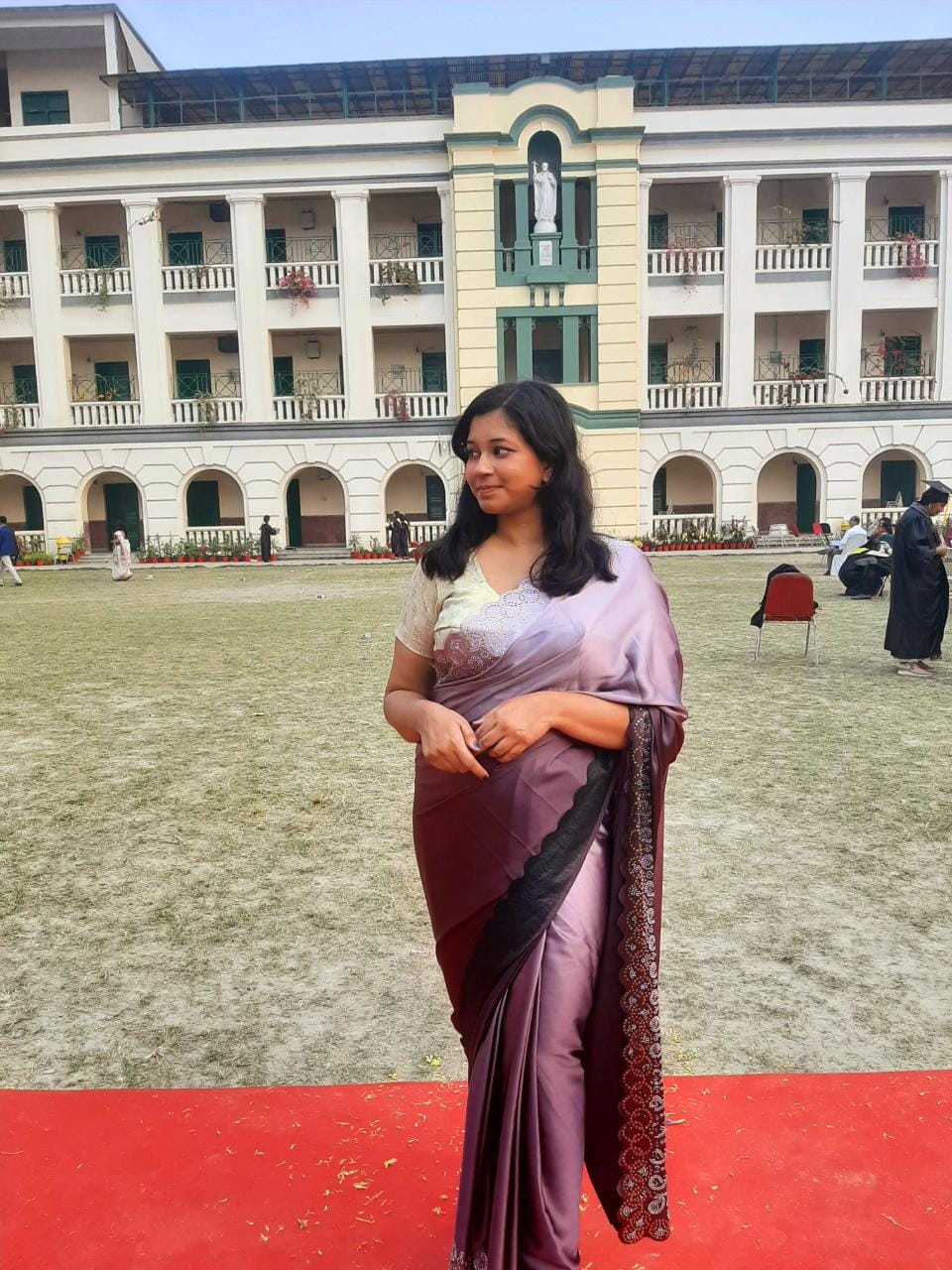 Namrata Laha is an aspiring content writer, She is an English Honours Graduate from the reputed St. Xavier's College, Kolkata. She is willing to complete her Masters along side carrying out her role as a private tutor.