There are many coffee lovers that crowd Starbucks outlets but did you know there are people who are sensitive to caffeine, as well, who visit Starbucks on a daily basis? Caffeine Free Starbucks Drinks become a part of the discussion. Why? It is because Starbucks has a huge range of non-caffeinated drinks or drinks that have the lowest caffeine content.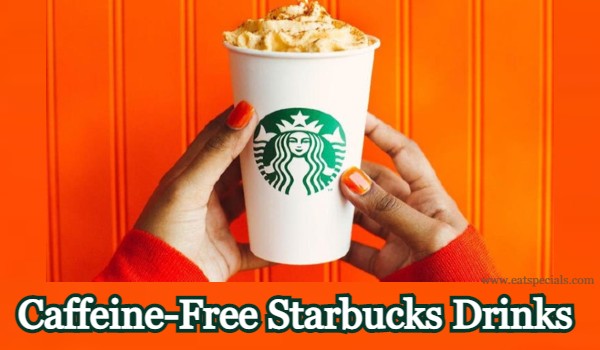 In this article, we shall list the various Starbucks drinks without caffeine so that each time a non-caffeine drink lover enters Starbucks, they are not disappointed. Along with the list, we shall also state the details of the respective caffeine-free Starbucks drinks.
You can easily make these Starbucks caffeine-free drinks at home with a few simple ingredients. Keep reading as we reveal more about caffeine-free drinks at Starbucks!
What are the Best Caffeine-Free Starbucks Drinks
The range of Starbucks non caffeine drinks will take care of your cravings. To help you choose the best, we have listed down the most preferred "Caffeine-free Starbucks Drinks" below. Walk into Starbucks and taste the following Starbucks drinks without caffeine.
White Chocolate Crème Frappuccino
Mint Majesty Tea Latte
Peach Tranquility
Caramel Brulee Crème Frappuccino
Pistachio Crème (Steamer)
Iced Passion Tango Tea Lemonade
Pineapple Coconut Green Smoothie
Steamed Apple Juice
Vanilla Crème
Iced Guava Passionfruit Drink
1. White Chocolate Crème Frappuccino
White chocolate sauce, vanilla syrup, milk and ice cubes are blended together to form this magical drink with whipped cream on top. It has no caffeine in it since white chocolate is devoid of any. This creamy, cool and mouth-watering drink can be a good start.
2. Mint Majesty Tea Latte
This is a special drink at Starbucks made using Starbucks Teavana Herbal Tea. This tea latte is served hot with spearmint or peppermint leaves and lemon verbena. You can either order it with hot water or warmed milk. A few drops of honey are also added on top. The drink is served with a teabag.
3. Peach Tranquility
Starbucks Teavana Peach Tranquillity Herbal Tea leaves are used in this drink. It comprises apple pieces, candied pineapple pieces, rosehip peels, peach pieces, lemon verbena, chamomile flowers and so on. The bag of tea is immersed into a cup full of hot water or milk and served.
It is a perfectly brewed caffeine-free herbal tea. Peach tranquillity also finds its place in the secret menu of Starbucks where it is added to Jade Citrus tea, extra honey and lemonade and served as Medicine Ball.
4. Caramel Brulee Crème Frappuccino
Starbucks Caramel Brulee Crème Frappuccino is a blend of steamed milk, caramel syrup/ sauce, vanilla syrup/ sauce and simple syrup. It is a sweet drink, topped with whipped cream and crunchy caramel. If you have these ingredients at home, you can easily make it.
5. Pistachio Crème (Steamer)
The essence of Pistachio Crème Frappuccino is inn its Pistachio sauce/ sauce. This flavored syrup is blended with milk and salted brown butter. This is a frozen drink devoid of caffeine content. It is often topped with whipped cream and a cookie.
6. Iced Passion Tango Tea Lemonade
The drink derives its unique taste with its two important ingredients- Concentrated lemonade and Teavana Passion Tango Herbal Tea blend. Moreover, this Starbucks non-caffeine drink uses liquid cane sugar instead of granulated sugar. The tea is steeped first in a teapot.
Afterward, with the use of a cocktail shaker, the tea is shaken and with ice cubes before it is served. Indeed, the Iced Passion Tango Tea Lemonade is worth a try.
7. Pineapple Coconut Green Smoothie
The smooth and creamy texture of this Starbucks non-caffeinated drink is brought out by a blend of coconut milk and coconut yogurt. Since it is a green smoothie, spinach is added.
The apple and pineapple pieces are crushed and the juice is added to the smoothie. Ice cubes are added in the end. Also, many Starbucks outlets would prefer using coconut milk ice cubes which they prepare by freezing coconut milk in Ice tray.
8. Steamed Apple Juice
Made with 100% pure apple juice, this drink is a go-to drink for many non-caffeine drink lovers. The smooth texture and valuable nutrients of the drink lead to a fresh and bright start to a day. The taste of the drink is enhanced by cinnamon syrup, caramel sauce and a topping of whipped cream.
9. Vanilla Crème
This hot drink at Starbucks is simple and yet delicious. It is made using low-fat milk, fat-free vanilla liquid coffee creamer and a bit of vanilla essence. The drink is served warm and white with whipped cream on top.
10. Iced Guava Passionfruit Drink
This particular drink at Starbucks is inspired by tropical drinks. Iced Guava Passionfruit Drink is meant to be passionately consumed during the hot summer days with the sun blazing on top of your head.
The freshness and coolness of this drink is brought out by unsweetened coconut milk, guava nectar, passionfruit and pineapple juice. Drops of simple or ginger syrup make the taste even better.
These non caffeinated Starbucks drinks are readily available with a few being seasonal. You can check out the official website www.starbucks.com for knowing about the availability of a particular drink.
Keep reading as we reveal more about caffeine-free drinks at Starbucks!
Which Starbucks Coffee has the Lowest Caffeine Content?
Of course, caffeine-free Starbucks Drinks are considered to be mostly decaffeinated coffee that has only about 3% of the caffeine in it. The least caffeine you can expect in a Starbucks coffee is a single Espresso.
It has only 45 mg of caffeine. The caffeine content is less in an Espresso and so is its size, which is about 25ml only. Alternatively, people who want to have non-caffeinated Starbucks drinks also order Filter coffee. It has about 0.4 mg of caffeine per milliliter.
So, either way, you end up consuming certain levels of caffeine. Therefore, it becomes imperative that you learn about caffeine-free Starbucks drinks if you are not a fan of caffeine.
Some Tips for Choosing Caffeine-free Starbucks Drinks: –
Choose
Go for a drink with white chocolate because white chocolate has no caffeine in it.
Crème Frappuccinos are a great option, for it contains no caffeine.
Don't Choose
Do not choose a drink with any form of chocolate in it. They contain a bit of caffeine.
Avoid refreshers like Starbucks Pink drink. For a tall cup of drink, there is about 35 mg of added caffeine.
Conclusion
We would love to know whether choosing these caffeine-free Starbucks drinks worked out for you. Hope the information provided was beneficial in guiding you on your choice of Starbucks non caffeine drinks. Keep checking this website for knowing about more beautiful drinks.
Taste the Best: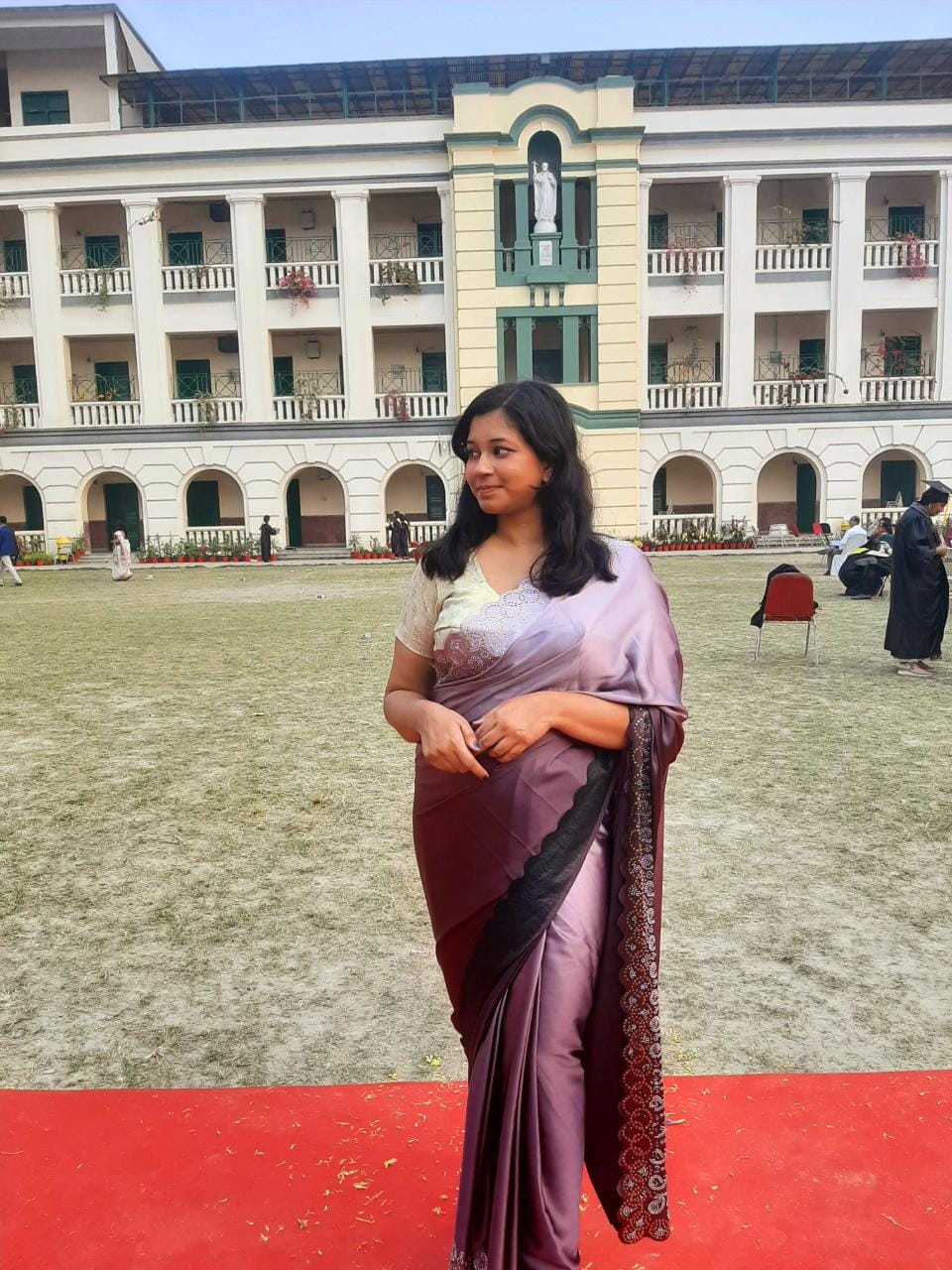 Namrata Laha is an aspiring content writer, She is an English Honours Graduate from the reputed St. Xavier's College, Kolkata. She is willing to complete her Masters along side carrying out her role as a private tutor.