From warm, hotter summer days to cold winter days having your coffee is a must! And Starbucks is your perfect choice for coffee every day. Have you ever got wondered and confused by the wide variety of Starbucks cold brew drinks? Every summer your social media starts to flood with a wide variety of cold brew drinks and iced coffees from Starbucks. And the incredible menu they have will drive your imagination crazy.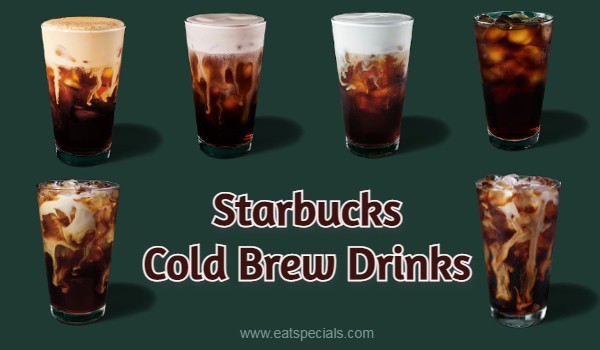 Don't worry we got you covered with a few incredible recommendations for Starbucks cold brew drinks this summer.
Starbucks White chocolate Frappuccino
Starbucks Pumpkin Spice Latte
Starbucks Cold Brew Drinks Menu
Starbucks Cold Brew Drink is made without the usage of hot water and it Is made with one hundred percent original coffee beans relishing their flavor. Their cold brew is served in different sizes and is made of ice. It is handcrafted by them and cooled for more than fifteen hours before being served. And this results in the formation of a strong essence and blend of coffee in the cup.
The real cold brews at Starbucks are available in four different sizes Tall, Grande, Venti, and Trenta.
Pumpkin cream cold brew
Chocolate cream cold brew
Salted caramel cream cold brew
Vanilla sweet cream cold brew
Starbucks Cold Brew Coffee with Milk
Starbucks Cold Brew Coffee
Here are the best cold brew drinks at Starbucks. Enjoy rich cold brew coffee flavors with your friends and family.
1. Pumpkin Cream Cold Brew
This drink is a seasonal brew and is most sold during the fall. This brew is generally sweetened with vanilla syrup and it is topped with foam made of pumpkin cream. Later the Pumpkin spice is used to add crispiness to this awesome brew. This drink is not too sweet but has a pumpkin spice taste.
2. Chocolate Cream Cold Brew
This fresh brew is made up of vanilla, chocolate, and more cream. This brew is added to ice and the vanilla cream is whipped up on the top and the chocolate powder is dusted on the top. This is similar to macchiatos and this taste delightful and luxurious And it is not too sweet
3. Salted Caramel Cream Cold Brew
This brew is when savory meets sweetness. This is a signature beverage that is super tasty and comfy brew. This brew is sweetened by caramel syrup and dusted with salt. This is rich in cold foam which is added on the top. This is super tasty and lights up your day in seconds.
4. Vanilla Sweet Cream Cold Brew
The vanilla sweet cream cold brew is a slow steeped drink that is a blend of The Starbucks cold brew coffee and vanilla sweet cream which adds a beautiful essence to your drink and has a real sweetness that slowly spreads throughout your cup. This is a delightful drink which is the best choice
5. Starbucks Cold Brew Coffee with Milk
This brew is made up of the Starbucks Cold brew coffee and then is splashed with fresh milk for its finishing making it creamier. This is a handmade drink. This drink is naturally sweet and has less acidic nature and has a lot of creamy taste.
6. Starbucks Cold Brew Coffee
This brew is most basic and handmade. It is a slow steeped cold drink that is in cool water for more than 17hours without the touch of heat. This is a classic drink that is made from a blend of coffee beans that are grown for long periods and has a super smooth flavor. This drink is served with a cup full of ice cubes. This cold brew is a must-try if you are around Starbucks.
What can you add to Starbucks Cold Brew Drinks?
Here are a few combinations of cold drinks at Starbucks.
Iced chocolate almond milk espresso
Iced white chocolate mocha
Blonde caffe americano
Caramel macchiato
Iced latte
Iced green tea lemonade
The Frappuccino
Iced chai latte
Mocha Frappuccino
How to Order Cold Brew at Starbucks?
Starbucks makes the cold brew by soaking the coffee in water for 20 hours and more. It is clearly intimidating when we look at the menu of Starbucks. But here are a few ways to order cold brew at Starbucks.
Choose a cold brew drink, then ask your barista for different customizations you desire to add and remove. If you are willing to make your coffee creamier try adding milk to your cold brew
If you want to add flavors to your cold brew ask your barista for the different syrups and flavors available currently and choose your pick. And then you can customize it by adding cold foam, whipped cream, or some pumpkin spice of your choice.
Make sure you don't add too much sweetness to your cold brew. Choose your syrup carefully for sweetening your coffee. Starbucks also provides its menu on the official website with different customization options. Make sure you check it out before landing at Starbucks.
Is Cold Brew Better with Cream or Milk?
This is the most popped-up question in our minds when we see the option of customizing our cold brew with milk or cream. So here is our answer to it. Cold brew is a coffee drink that is smooth in texture when milk or condensed milk is added to the cold brew it becomes creamier and sweeter in a certain amount.
If you are adding Milk, make sure your cold brew is more strongly brewed for keeping the texture. But if you are not a great fan of adding milk to your cold brew you can go with customizing your coffee by adding some cold foam which is a froth made up of milk or you can also add vanilla cream or whipped cream as its topping.
The creamy toppings don't sweeten your drink too much and keep its smooth texture up.
Starbucks Refreshers
These refreshers from Starbucks are beverages that are served cold with different fruits and are less caffeinated. Here are a few of them
Kiwi star fruit lemonade
Dragon drink
Strawberry Acai Lemonade
Mango dragon fruit refresher
Paradise drink
Pineapple passionate fruit drink
Blended strawberry lemonade
Pink drink
Conclusion
Starbucks cold brew drinks are really interesting to know about and incredibly tasty. They are perfect boosters for your hot summer day. It is true that Starbucks has a wide range of cold brews and being picky is always a win.
We hope you enjoyed learning about Starbucks cold brew drinks. So let us know what your favorite combinations and what is your favorite brew. From Starbucks in the comment section below. Have a great day guys!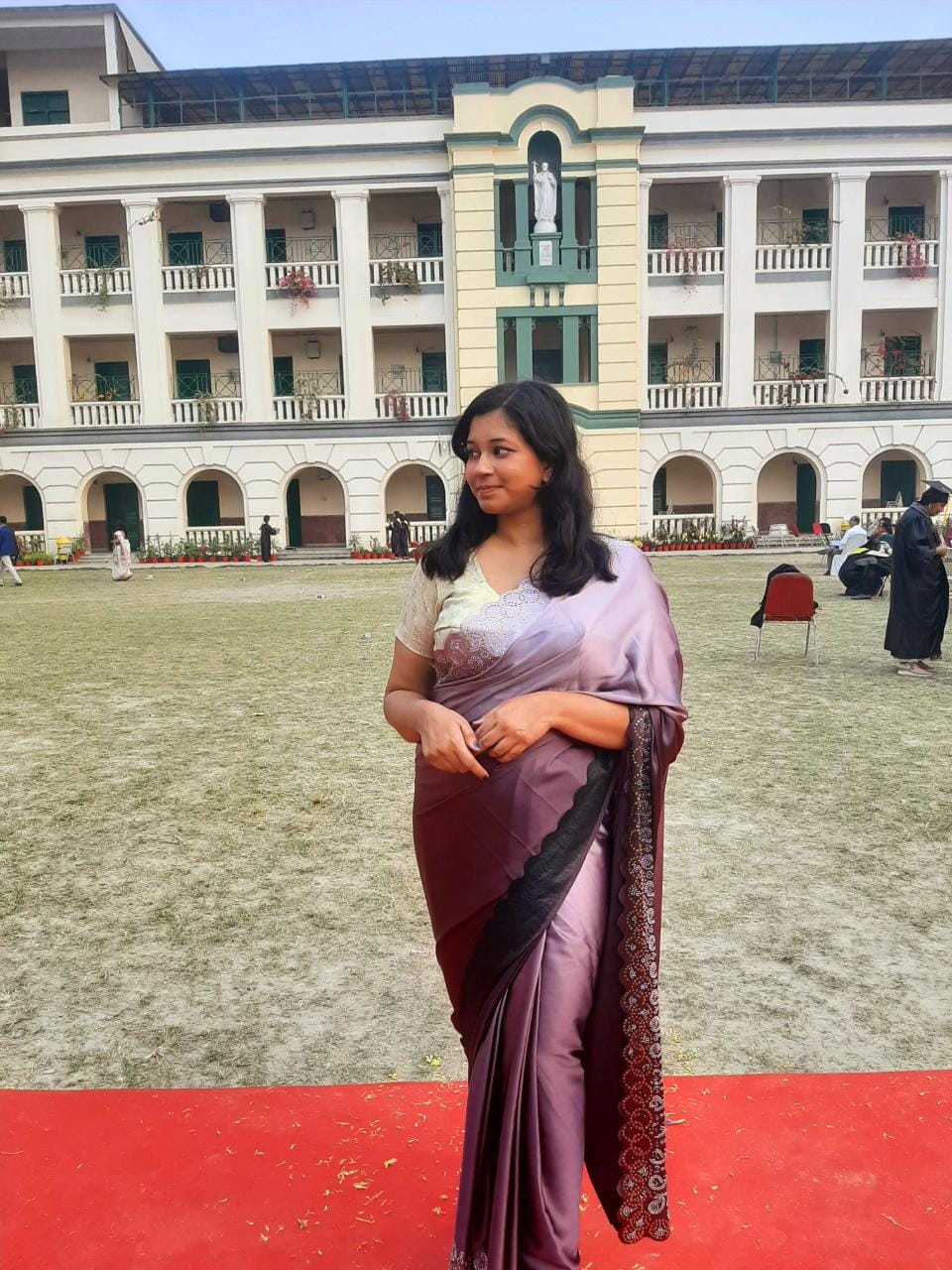 Namrata Laha is an aspiring content writer, She is an English Honours Graduate from the reputed St. Xavier's College, Kolkata. She is willing to complete her Masters along side carrying out her role as a private tutor.