We are here once again with a basket full of information, just for you. It is about Starbucks Coconut Milk Drinks. The coconut milk drinks at Starbucks are the must-try in terms of taste and variety. Yes, you heard it right. The drinks we will be talking here about are made with 0% dairy products. The milk is substituted with coconut milk.
Starbucks coconut milk drinks are totally appropriate for Vegans and lactose-intolerant people. Starbucks never compromises with taste.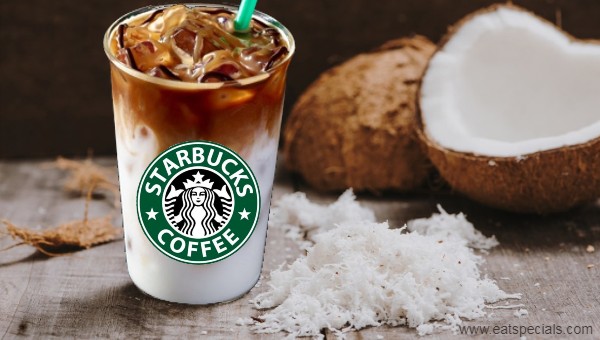 These coconut drinks at Starbucks are as tasty as any other regular and popular beverages that are sold by Starbucks. And the wide range of options available will certainly leave you awestruck.
Best Coffee Recipe:
If you are also a vegan and you are tired of searching for drinks without milk in it, Starbucks is the place and these Starbucks drinks with coconut milk are your true soulmate.
What are Starbucks Coconut Milk Drinks?
"Starbucks coconut drinks" are for those customers who love the coconut flavor in everything, be it their food or beverages. And coconut beverages at Starbucks are specially made keeping in mind the vegan customers. It is totally plant-based and avoids any kind of animal by-product.
Also, if you are lactose intolerant, the varieties of Starbucks coconut milk drinks will both quench your thirst and satisfy your taste buds. We have made a list consisting the top 10 best coconut milk drinks at Starbucks.
Top 10 Starbucks Coconut Drinks
This list will help you to easily order a delicious coconut drink.
Vanilla Bean Coconut Milk Latte
Iced Coconut milk Mocha Macchiato
Coconut milk Pumpkin Macchiato
Pina Colada Tea with Coconut milk
Coconut milk Vanilla Bean Frappuccino
Iced Pineapple Matcha Drink
Iced Golden Ginger Drink
Dragon fruit Frappuccino with Coconut milk
Starbucks Pink Drink
Starbucks Coconut Lime Refresher
Now that time is over when you had to always remain extra cautious about checking the ingredients before ordering something and even if you got something there would be hardly one or two options. Starbucks's Coconut Milk beverages are all made with fresh coconut milk only along with other ingredients.
1. Vanilla Bean Coconut Milk Latte
This is just the regular vanilla Bean Latte but in a vegan form. This adds a tropical flavor to the drink. Even if you are not a vegan, this is a perfect order to bring a change to your tastebuds. It used coconut milk, brewed espresso, ice, vanilla bean powder.
It is made like any other vanilla latte. Steamed coconut milk, vanilla bean powder and espresso is mixed and then ice cubes are added to that.
2. Iced Coconut Milk Mocha Macchiato:
Starbucks Coconut Milk Mocha Macchiato is made using coconut milk instead of regular milk. The coffee used in the drinks is classic café mocha. Then a sweet chocolate syrup is added.
3. Coconut milk Pumpkin Macchiato
This drink is a unique one that is a must-try. It is for those customers who love pumpkin flavor. Pumpkin and coconut both flavors mix and match deliciously. The coconut milk and espresso coffee are mixed together along with pumpkin spice. You can have it either hot or with ice cubes.
4. Pina Colada Tea with Coconut milk
If you are a die-hard tea person, don't be disappointed. We have included coffee as well as tea in this list. This tea with coconut milk is what you need to grab in morning. Starbucks Pina Colada is made with black tea, pineapple fruit blend, and coconut milk.
5. Coconut Milk Vanilla Bean Frappuccino
This frappe's wonderful flavour comes from a combination of white mocha sauce, toffee nut syrup, vanilla beans, and vanilla bean powder, as well as a dark caramel drizzle and whipped cream topping. The whipped cream is optional. You can cancel it while ordering.
6. Iced Pineapple Matcha Drink
This is one of the latest additions in the Starbucks menu. The combination of pineapple, matcha powder is what makes it very unique and delicious in taste.
7. Iced Golden Ginger Drink
Starbucks Golden Ginger Drinks also has been introduced just recently. It is a mixture of ginger, pineapple, and turmeric shaken with coconut milk.
8. Dragon Fruit Frappuccino with Coconut Milk
Starbucks's Dragon fruit Frappuccino is the best choice for summer. Both the look and the sweet tropical taste of the dragon fruit and the coconut, bring solace in your mouth. Coconut milk is used as the base. Mango syrup, dried pieces of dragon fruit, crème base are the other ingredients. You can top it with whipped cream, if you may.
9. Starbucks Pink Drink
Starbucks pink drink is very popular among the customers as it is a treat to both the eyes and the tastebuds. It is kind of a refreshing smoothie made with strawberries, cream, coconut milk, white mocha sauce and a little bit of cinnamon syrup to add a punch.
This fruity and bright-colored drink is also to be added on your Starbucks summer drinks menu.
10. Starbucks Coconut Lime Refresher:
Starbucks has introduced this lime-flavored refreshment drink but with a tropical twist. Coconut Lime Refresher contains water, ice, and refined coconut milk to create a creamy, dairy-free beverage.
How to Order Coconut Milk Drinks at Starbucks?
Here are some tips for you that will come handy when you visit Starbucks next time and order their coconut milk-based drinks. There are two ways you can order Starbucks vegan drinks which use coconut milk as the base. Let's take a look –
First, you can order any coconut milk drinks at Starbucks just like you order any other Starbucks drinks. You can order from their menu directly.
Also, you can design your own drink with Starbucks coconut milk and add flavors and syrups to it.
Starbucks has a long list of coconut milk drinks that you can order. And you can customize your own coconut milk drinks at Starbucks by mixing and matching different syrups and flavors.
Now we are going to give answers to some oft-repeated questions about Starbucks Coconut Milk Drinks –
Does the Coconut Milk Drinks at Starbucks Taste as good as the Milk-based Drinks?
Well, definitely the taste of coconut milk differs from normal milk. It has a very obvious aroma of its own. When you choose coconut milk for any of your Starbucks drink, the distinct flavor of coconut is going to be there.
But if you are a coconut lover, just like me, then it will make the drink rather tastier for you. Starbucks never compromises with the taste. The coconut drinks at Starbucks are delectable.
Can I Substitute the Milk with Coconut Milk in any Drinks at Starbucks?
Yes. When they are taking your order, you just have to inform them that you will go for coconut milk. There are different types of vegan milks available in Starbucks. You can choose any of them for any of your drinks.
Are All the Coconut Milk Beverages at Starbucks Vegan?
Not all of them are vegan. Because some use cream or whipped cream. Although you can cut the whipped cream and order the same drink without it, which will make it totally vegan.
Starbucks sells their Single Origin Sumatra Coconut Milk separately as well. Starbucks Coconut Milk Drinks are a blessing for all coconut lovers and vegan people. Not just regular coffee, but also tea, refreshment drinks – a wide range of variety is there to choose from.
The coconut milk drinks suggested here, are some of them which we thought will be best for you. There are plenty more on their menu and you can customize according to your taste as well.
Taste the Best: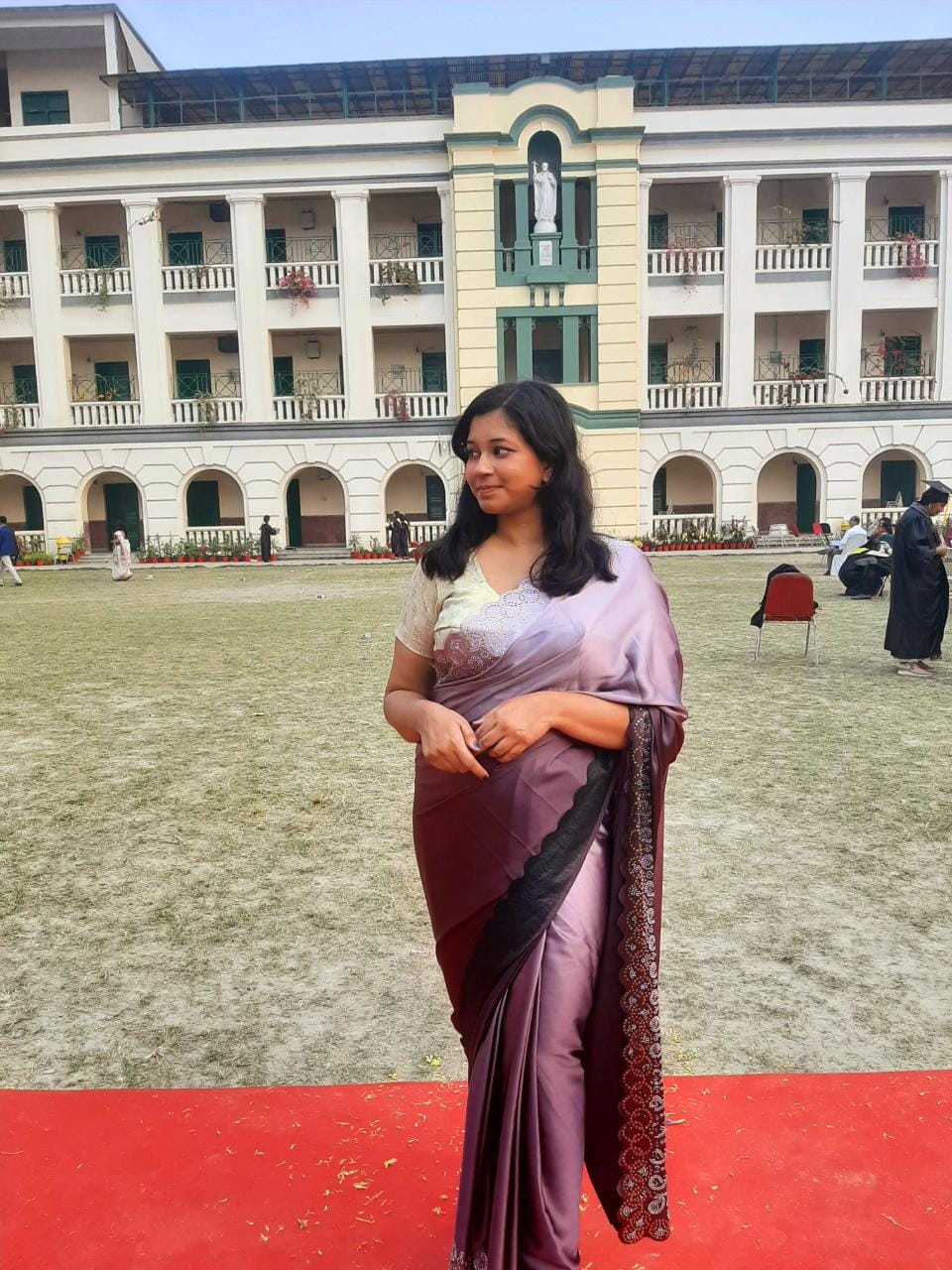 Namrata Laha is an aspiring content writer, She is an English Honours Graduate from the reputed St. Xavier's College, Kolkata. She is willing to complete her Masters along side carrying out her role as a private tutor.