Starbucks Iced Coffee Drinks are in demand all year round. Iced Coffees became a thing with the emergence of Starbucks and since then customers seem to never give up on trying new good iced coffee from Starbucks on a daily basis. For many office goers, sipping iced Starbucks drinks every now and then is a regular routine.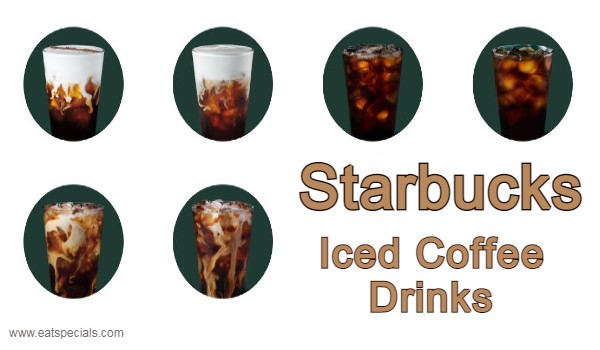 The refreshing cooling effect that Starbucks iced coffee drinks provide cannot be replaced with any other. This article shall cover the popular iced coffee Starbucks drinks and point out the best ones.
The description and vital details about each one of these drinks will help you detect your type from the list. Look down below to gather more information on Starbucks Iced Coffee Drinks.
Best Coffee Recipe:
What are the Best Starbucks Iced Coffee Drinks?
It has been more than forty years that Starbucks has been experimenting with its range of coffee drinks. One such experiment includes the introduction of a huge list of Starbucks Iced Coffee Drinks.
Apart from brewing hot coffees for its customers, in 1986 Starbucks came up with Iced Coffees Drinks such as Iced coffee with milk, Iced coffee latte, Iced Espresso, and so on. The Starbucks cold coffee and Iced coffee drinks are mostly brewed hot and then chilled.
It is prepared in a unique way which can also be tried out at home with the proper equipment. But walk into a Starbucks outlet to get the taste of original good Starbucks drinks iced.
Kinds of Starbucks Iced Coffee Drinks: –
Simple Iced Coffee
Nitro Cold Brew
Iced Espresso
Do not worry which one to taste first because we have you covered. Order from the list below and you are good to go and function for the day.
List of Best Iced Coffee at Starbucks
Which is the best Starbucks iced coffee is hard to decide so here's an entire list of the ten most incredible iced coffee drinks out of so many. In fact, Starbucks has a range of Iced coffees that is more diverse than hot coffees.
1. Iced Coffee with Milk
Starbucks ensures that you get an equal taste from the first to the last sip. the Iced Coffee with milk is brewed just like a hot coffee but the inclusion of ice at the end with a choice of milk is what makes this drink a must-try item.
It is a favourite drink of many. You can also order it with or without syrup. But we recommend you try it with Starbucks Classic syrup. If you happen to drink this during the summers, you won't regret it.
2. Iced Caffe Latte
The Iced Caffe Latte is basically a cooler version of the Starbucks Classic Espresso drink. Chilled milk is used with rich espresso that freshens you up after a tiring day. This strong drink will help you carry on with your work on your laptop, sitting in a Starbucks café.
3. Iced Americano
Iced Americano is yet another famous iced coffee drink at Starbucks. If you are one who is looking forward to having a cold drink with high caffeine content, go for this. Iced Americano has about 225 mg of caffeine.
Americanos has an extra espresso shot which reaches the depth of your cup and your mouth. Grab this bolder version of the tall hot Americano.
4. Iced Espresso
Iced Espresso guarantee a pure caffeine experience. It purely comprises ice and Espresso shots. You can customize the number of shots you want with a few extra dollars. Remember, it is extremely strong.
5. Iced Blonde Vanilla Latte
Starbucks's special blonde espresso roast is used to make this iced coffee. This light espresso is couped with vanilla syrup to make up the amazing Iced Blonde Vanilla Latte. It is smooth, creamy and sweet.
6. Iced Chocolate Almond Milk and Espresso
The chocolate almond milk is so good that you will almost be addicted to this drink. The use of this amazingly delicious milk with espresso makes up a caffeine-full iced coffee. It contains almost 225 mg of caffeine, strong as Iced Americano. You can alternate between these two drinks often.
7. Iced White Chocolate Mocha
With 2% milk and white chocolate Mocha sauce, this particular Starbucks drink has won the hearts of many cold coffee lovers. It is also ordered with flavoured syrups such as raspberry or peppermint syrup. As a topping, whipped cream plays an important role in enhancing the overall taste of Iced White Chocolate Mocha.
8. Iced Mocha
Like the previous item, this Iced Mocha too has a fair bit of Mocha sauce in it but is devoid of the white chocolate flavour. The espresso used has almost 175 mg of caffeine. You have the option of choosing any milk of your preference. We would prefer you to go for whole milk. The whipped cream on top is also not to be skipped.
9. Iced Caramel Macchiato
Iced Caramel Macchiato has espresso shots, combined with caramel crosshatch. The vanilla syrup is also included in the drink. The overall feel is one that of consuming creamy layers of vanilla and caramel syrups. The caramel syrup is also topped in form of drizzle along with whipped cream on top. The drink is worth all the calories.
10. Starbucks Doubleshot on Ice
Caffeine lovers, here's your perfectly cool match! The Starbucks Doubleshot on Ice is light on sweeteners, unlike the other iced coffees. It has a mellow touch of milk but has high quantities of espresso dissolved in it. The drink is perfectly balanced and rich in flavour.
These were the ten most liked Starbucks Iced Coffee Drinks. Sipping each one of these will lighten up your mood and help you carry out the day's business.
How are Starbucks Iced Coffee Drinks Made?
It is fascinating to know how Starbucks prepares these iced coffees. There's a basic process which is prone to a little variation according to the particular iced coffee you order.
The iced coffee drinks are brewed strongly with hot filtered water. After this, it is added with ice. With the melting of the ice cubes, the coffee is diluted to strike the perfect balance. You can customize your drink as well.
Customizations: –
Choice of Espresso – Signature dark roasted espresso/ ristretto shots/ Decaf/ blonde espresso.
Choice of Milk – soy milk/ almond milk/ coconut milk/ oat milk or even sweet cream.
Flavours – addition of syrup or sauce such as mocha sauce, hazelnut syrup, etc.
Sweeteners –You can skip the usual granulated sugar. Go for honey/ syrups/ liquid cane sugar.
Toppings – Usually whipped cream is the signature topping of all Starbucks iced coffee drinks. But you can ask for cold foam instead, made with non-fat milk or heavy cream. Extra toppings might be chosen as well – pumpkin spice/ cinnamon dolce sprinkles/ caramel drizzle.
Conclusion
The range of information provided in the article will ensure you know what to order the next time you decide to grab iced Starbuck drinks.
We are more than sure that you have gained a clear understanding of how to order and customize your iced coffee as well. Keep looking for more. Enjoy your drink!
Taste the Best: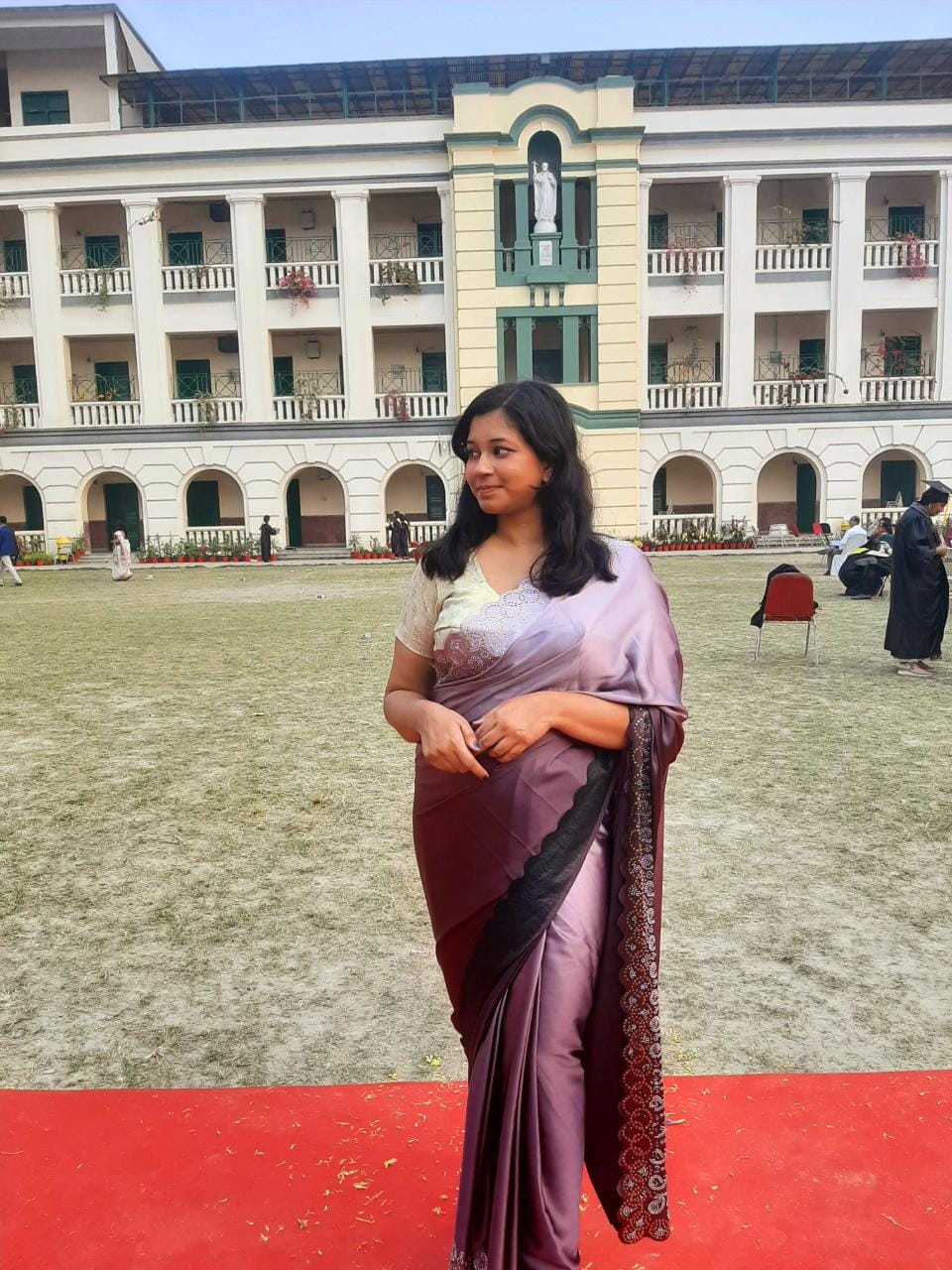 Namrata Laha is an aspiring content writer, She is an English Honours Graduate from the reputed St. Xavier's College, Kolkata. She is willing to complete her Masters along side carrying out her role as a private tutor.