TikTok Starbucks drinks can be easily swapped for your regular Starbucks drink if you are tired of them. TikTok is a video-sharing platform. It is a platform where dance trends go viral and is also a goldmine of facts and secrets. In case you are wondering, it even has a hashtag dedicated to food and drinks. In the app, the users are raving about certain lesser-known beverages, you can get from Starbucks.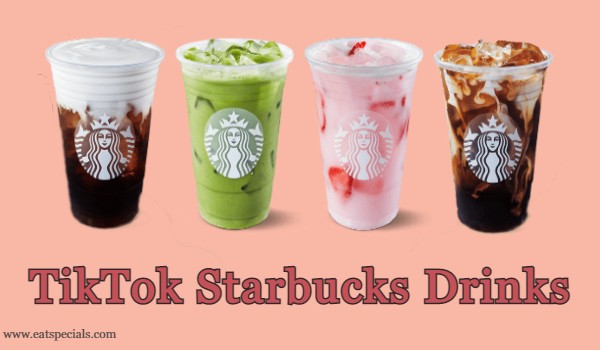 The Starbucks TikTok Drinks owe to Starbucks' liberal customization policy, which allows you to create drinks which best suit your tastebuds. These sweet drinks at Starbucks have become so popular that people call it the 'Tiktok Drink'.
Since these TikTok Starbucks drinks are not a part of the official Starbucks menu just blatantly asking the Batista for a 'TikTok Drink' will probably annoy them. You have to be specific with your order and in this article, we will provide you with the tips and tricks to ordering your Starbucks TikTok drink.
Ahead, we have also rounded up the best TikTok Starbucks drink that you can order next time you are at Starbucks and how to order them.
Best Coffee Recipe:
What is the "Tiktok Starbucks Drink"?
So, you must be wondering, "What is the Tiktok Starbucks drink?" And in this article, we have got you covered. So basically, the Starbucks TikTok drink is a part of Starbucks 'secret menu'. They are popular colourful and Instagram-worthy. But they are not present in the official Starbucks menu and neither are the Batista workers trained to make them.
So chances are, you will not probably get what you are looking for if you simply ask for the "TikTok Starbucks drinks". Hence, you have to be specific in your customization. So what is it after all?
For example, based on the iced white mocha with sweet cream foam. This sweet drink at Starbucks can be customized by asking for a caramel drizzle and a vanilla sweet cream cold foam.
Traditionally, the white mocha drink is topped with whipped cream. Although the cold foam is made out of the same ingredient, the texture is different. The substitution results in a frothier and fluffier texture.
The Viral Tiktok Starbucks Drinks:-
Here is the list of the most popular TikTok Starbucks drink and your guide to ordering them.
1) The Tiktok Drink
This sweet drink at Starbucks is also known as the 'Strawberry Acai Refresher'. It is one of the most popular, viral TikTok drinks and is made of frozen dried strawberries, blackberries and a scoop of ice cream.
It is refreshing, creamy and tropical. It not only tastes good but looks good as well. It is definitely one Instagram-worthy Starbucks drink.
How to order it: A grande Strawberry Acai Refresher with 3 scoops of strawberry inclusions and 3 scoops of blackberry inclusion, please!
And there you go. You have got yourself the TikTok Starbucks drink!
2) Iced White Mocha with Sweet Cream Foam
The base of this TikTok Starbucks drink is regular iced white mocha but what makes it TikTok worthy is the addition of vanilla Sweet Cream Cold Foam and an extra drizzle of caramel. This sweet drink at Starbucks is definitely worth a try.
How to order it: A grande iced white mocha with vanilla sweet cream cold foam and caramel drizzle on the side of the cup, please.
You can also get it in cold brew. Just specifically ask for a cold brew. It is definitely one refreshing caffeine boost.
3) Gummy Bear Drink
The base of this viral TikTok Starbuck drink is lemonade. It is a refreshing summery, sweet drink at Starbucks. It doesn't contain any coffee so it is good for the kids. Sadly, it doesn't contain gummy bears but you can add it if your barista has it available of course.
How to order it: a grande lemonade with 3 pumps of raspberry, please.
This certainly won't disappoint you. And to add to it, it looks like summer in a bottle.
4) Sour Patch Kid Drink
This one is especially for the kids. This TikTok Starbucks drink doesn't contain caffeine as well and is great as a summer drink. The base of this drink is lemonade as well. But it goes up a notch.
It contains raspberry as well as strawberry acai. It is a burst of refreshing tropical flavors and looks like there was a pink – potion in your glass.
How to order it: A grande lemonade with 3 pumps of classic syrup, 3 pumps of raspberry syrup, and a splash of Strawberry Acai on top, please.
This is one drink you will keep ordering more than just once.
5) Tiktok Pink Drink
This Starbucks TikTok drink is a tropical paradise in a glass. The base of the sweet drink is the 'pink drink'. The heavy cream is substituted for coconut milk. It has vanilla bean powder added to it and the drink is topped off with whipped cream. You will enjoy the creaminess and the sweetness of the natural flavors in this drink.
How to order it: A grande Pink Drink with coconut milk, and 2 scoops of vanilla bean powder shaken into it and topped off with whipped cream, please.
How to Order Starbucks Tiktok Drinks?
By now you must be well acquainted with the fact that these Starbucks Tiktok drinks are not one order away. You need to customize them clearly with your required specifications and not get grumpy when the baristas run out of your item. So words like "Please" and "Thank You" will be highly appreciated.
Since your Batista isn't trained at making your sweet drink at Starbucks, you should always give them the ingredients and tell them how to make it instead of just the name. Stay tuned, for in this article you will find out the viral TikTok Starbucks drink and how to order them. So, don't worry, we have got you covered.
Conclusion
The TikTok Starbucks drink is definitely worth try at least once. They are treasure delights that we wouldn't have found out if it weren't for TikTok. These were Starbucks' best-kept secrets which has now been exposed.
These sweet drinks at Starbucks won't disappoint you. So if you are bored with your regular, neutral caffeine drinks and want a boost of colors, flavors and mood? Try these viral Starbucks TikTok Drink for a change by following this guide and you will come back for more!
Taste the Best: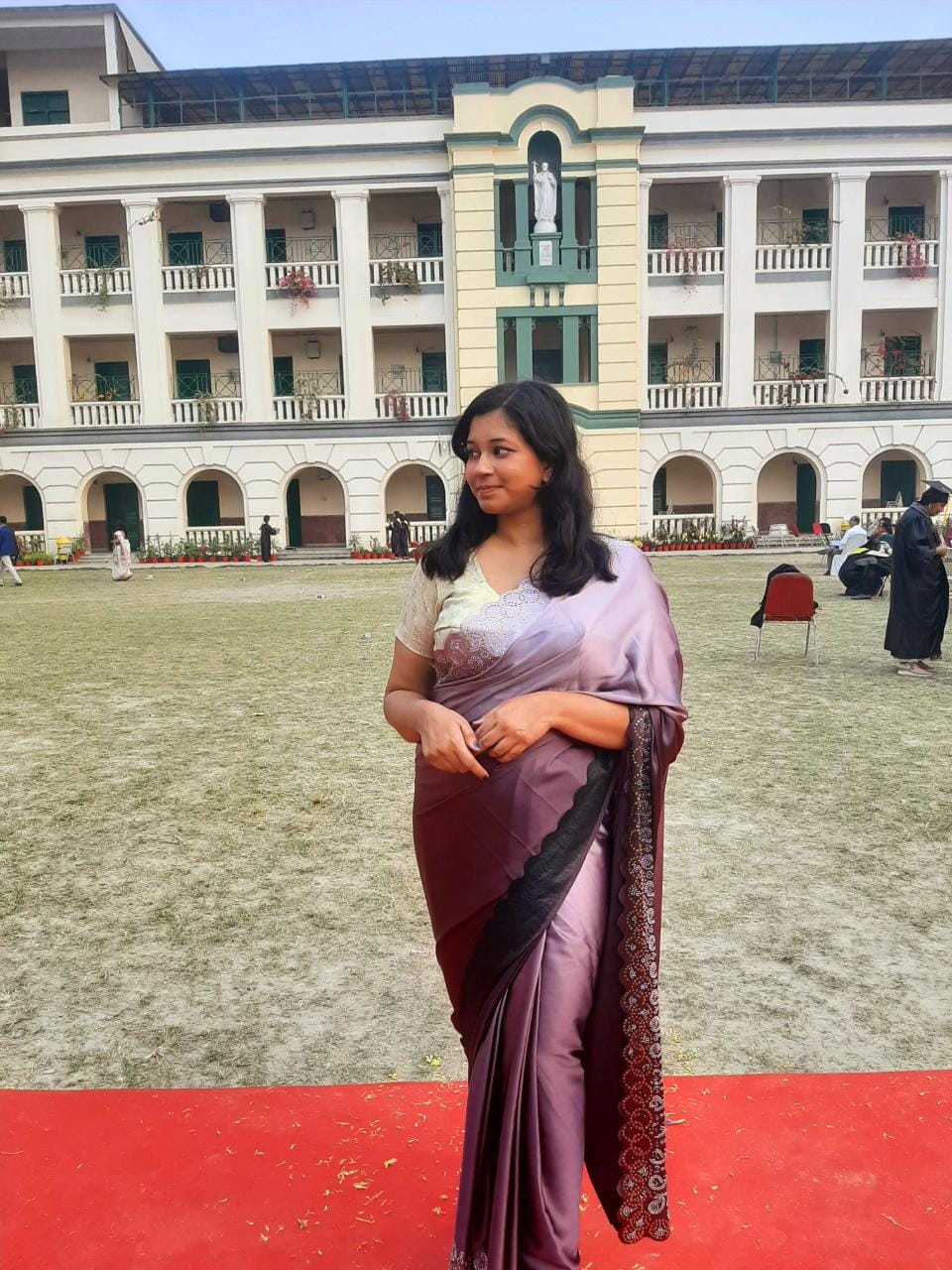 Namrata Laha is an aspiring content writer, She is an English Honours Graduate from the reputed St. Xavier's College, Kolkata. She is willing to complete her Masters along side carrying out her role as a private tutor.