Starbucks drinks with matcha have gained a considerable positive response from the customers which is why the demand for matcha drinks at Starbucks are increasing every day. The Matcha Starbucks drinks are different from the regular matcha green tea served at various cafes. If you want to avoid having green tea and have an improvised version of it instead, you should definitely try out matcha Starbucks drinks.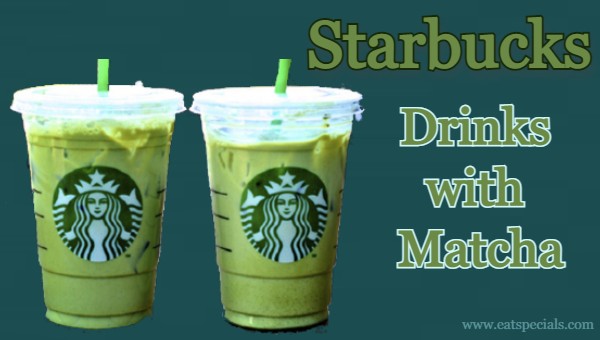 In this article, we shall focus on the types of Matcha used by Starbucks to curate amazing matcha drinks.
Best Coffee Recipe:
We would also be enlightening you on the ingredients, caffeine content and nutritional impact of each of the best Starbucks drinks with matcha. Let us get into the in-depth details.
What are the Starbucks Drinks with Matcha?
Matcha is the main ingredient of Matcha Starbucks drinks. The matcha leaves that grow on green tea bushes are allowed to be kept under shade. This results in increased amounts of chlorophyll in the leaves. These bright green nutritious leaves are grinded in a way that they retain all the nutrients.
With these finely grinded matcha leaves, Starbucks extracts the Matcha powder, which is then added to the selective drinks at Starbucks. A typical Starbucks Matcha Drink would be green in colour.
The green Matcha powder is whisked with hot water to make the perfect Matcha drink. It is full of antioxidants and healthy. You will know if the Matcha used in a Starbucks drink is good if you get a slightly sweet flavour while sipping the drink.
Top 10 Starbucks Drinks with Matcha
The list is long but we bring to you the ten best Matcha drinks at Starbucks, so that, you can choose your drink wisely.
Pink Drink with Matcha Cold Foam
Matcha Green Tea Latte
Starbucks Green Tea Frappuccino
Matcha Lemonade
Matcha and Espresso Fusion
Iced Pineapple Matcha Drink
Matcha Tea Crème Frappuccino
Teavana Matcha Japanese Green Tea
Dirty Matcha Tea Latte
Matcha Strawberry Blossom
1. Pink Drink with Matcha Cold Foam
The pink drink with cold foam is a famous drink at Starbucks. But you would be glad to know that you can add matcha to the pink drink. This drink is perfect for the summer. It is cool, refreshing a competitor to many Starbucks Refreshers and Frappuccinos. The strawberry puree blended with coconut milk and matcha forms the pinkish drink with a hint of green tint in it.
2. Matcha Green Tea Latte
If you want to boost the metabolic activities going on inside your body, the Matcha Green Tea Latte is the right drink for you. It has a light sweet flavour to it. The steamed milk used in the latte forms a creamy texture. It has calories and caffeine but is still considered healthy for the goodness of Matcha. You can also order the iced version of the drink called Iced matcha Tea Latte.
3. Starbucks Green Tea Frappuccino
Starbucks is famous for its range of Frappuccinos. The nutritious elements of Matcha dissolve into the frozenness of Tea Frappuccino with whipped cream on top, to form this amazingly delicious drink that is so Instagram-worthy.
4. Matcha Lemonade
The Matcha Lemonade was introduced back in 2017 and since then the drink has been receiving positive responses. The Teavana Matcha Green tea is blended into the lemonade. Ice cubes add to the cool and refreshing experience of the drink. The drink is ordered in almost every table at Starbucks during the summers.
5. Matcha and Espresso Fusion
The Matcha and Espresso fusion is available mainly in Asian Starbucks outlets. Matcha powder and strong espresso shots make up this beautiful drink which has a brownish-green tint to it. It is a frozen drink.
6. Iced Pineapple Matcha Drink
This is a newly added Matcha drink on the Starbucks menu. Matcha green tea is used as the base drink. It is shaken with coconut milk and pineapple-flavoured syrups. Ginger syrup is also added to the drink which gives it a spicy twist.
Even if the Iced pineapple matcha Drink is not available on the official Starbucks menu, you can ask to blend matcha, coconut milk and syrups together. It is a healthy treat, especially for those who want to have a drink which has both sweet and spicy flavours in it.
7. Matcha Tea Crème Frappuccino
Whole milk is punches with the delicious Crème Frappuccino syrup to form the base of the drink. It is then added with the Matcha Tea blend and Classic syrup. The drink is completely green in colour with whipped cream on top. Ice cubes are added too.
8. Teavana Matcha Japanese Green Tea
This might not be available at Starbucks but if you can get your hands on the Teavana Matcha Japanese Green tea box from Starbucks, you can treat yourself with this amazing green tea at home. The drink is an energy booster. Buy it from the Starbucks official website, www.starbucks.com for $24.95.
9. Dirty Matcha Tea Latte
This is pretty much like the Starbucks Matcha Tea Latter but with extra espresso shots. It is strongly brewed with about 230 mg of caffeine content (grande). Grab this if you have to stay up late or have to run your errands all through the day.
10. Matcha Strawberry Blossom
The Matcha Strawberry Blossom is not only beautiful to look at but also delicious to taste. The matcha powder and strawberry puree is blended well into your choice of milk. The best part of the drink is its topping which is done with strawberry-flavoured whipped cream and drizzled with strawberry sauce or pieces of dried strawberries.
All of the above drinks are well received by the customers. You can go for different variations of these drinks by customization. A few other drinks that use Matcha are Chocolate Mint Frappuccino, Green vanilla Frappuccino, Peppermint pow Frappuccino, Popeye Tea, Mint white Chocolate crumble Frappuccino and so on.
Look for the availability in the Starbucks menu or visit the official website and search for availability according to your location.
Are Starbucks Drinks with Matcha Healthy?
Given the fact that Starbucks drink with matcha is made with Japanese Green tea leaves, one can believe these drinks to be healthy. The Matcha Starbucks drinks has the following nutritional qualities: –
The Matcha powder is supposed to contain catechin, known as epigallocatechin gallate which is invested with cancer-fighting qualities.
Green tea leaves help in preventing heart diseases.
Green tea is effective in losing weight.
However, if you plan to consume matcha drinks from Starbucks on a regular basis, we recommend that you consult your doctor first.
Things to know about the Starbucks Drinks with Matcha: –
Starbucks mixes Japanese Green Tea and sugar to make the Matcha mix powder.
The caffeine content is moderately higher than most of the other drinks. It would mostly depend upon the size of the drink. It also depends on the amount of Matcha powder added to the drink. For instance, one scoop of Starbucks Matcha powder contains 27 mg- 30 mg of caffeine.
The Matcha Starbucks drinks are available in various sizes. For frozen Matcha Drinks, three sizes namely tall, grande and venti are available. Hot Matcha drinks are available in all foir sizes – short, tall, grande and venti.
Sugar–free option is unavailable.
Usually, low-fat milk is used to prepare Starbucks Matcha Drinks.
You can customize your Matcha Starbucks drink by adding flavoured syrup to it. 
These were some facts that you need to keep in mind before ordering Matcha Starbucks drinks.
Conclusion
Starbucks Drinks with Matcha are healthy and delicious at the same time. We highly recommend you have these drinks. Do follow us for more delicious recommendations.
Tasty Sip: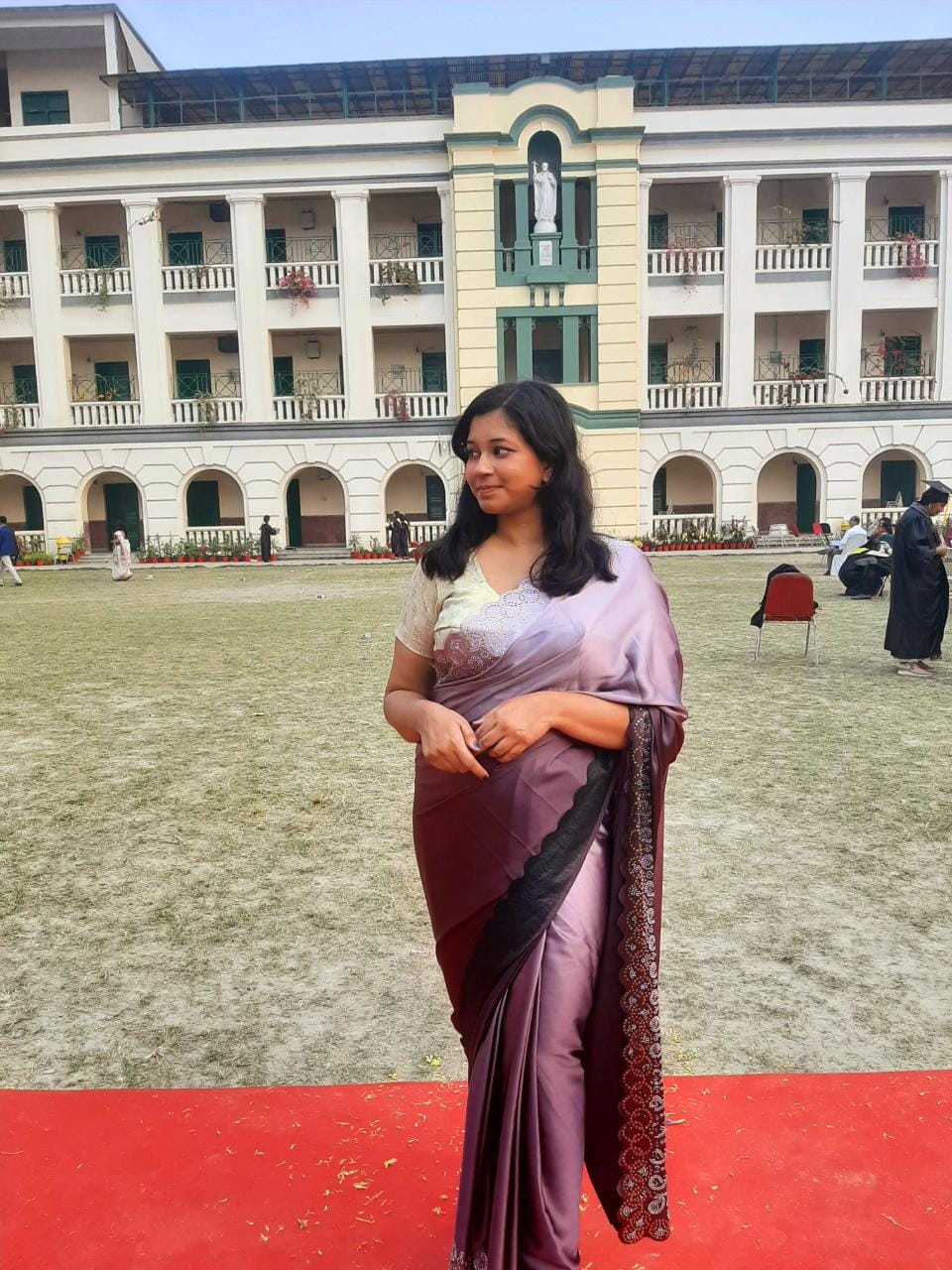 Namrata Laha is an aspiring content writer, She is an English Honours Graduate from the reputed St. Xavier's College, Kolkata. She is willing to complete her Masters along side carrying out her role as a private tutor.