Have you ever wondered about feeding your dog from the same coffee as you? It is possible now because of Starbucks Puppuccinos. While you are sipping Starbucks Iced Coffee or a Frappuccino, you can get hold of pup cup from Starbucks to entertain your little dog with a delicious treat.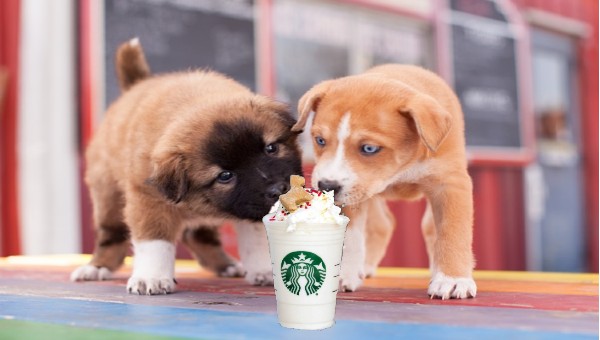 To know more about what Starbucks Pupichino is, you need to read till the end of this article. We have you covered all the relevant details and have all your questions answered about Starbucks Puppuccino.
Best Coffee Recipe:
What is a Starbucks Puppuccino?
What happens when a cappuccino is made for a pup? It becomes Puppuccino. Starbucks has the ideal treat for your furry friend. The Starbucks Puppuccino is basically a cup of whipped cream.
It is not the regular whipped cream but a special one for your pet. The puppuccino contains no caffeine or tea leaves, sugar or sprinkles. It is served in an espresso sizes small cup which is also referred to as pup cup from Starbucks.
Owing to the Starbucks Dog policy, customers are not allowed to take their pets inside. Your dog will have to wait outside while you enjoy your food and drinks inside.
Therefore, customers with dogs usually grab their drinks from the Takeaway counter along with a small puppuccino.
However, if you have a service dog wearing its unique harness, you might be welcomed inside along with your dog. You have to show the identity proof before entering or at the counter.
The Puppuccino is not a part of the Starbucks official menu but the coffee chain is planning onto include it in the Menu. Nevertheless, the term 'puppuccino' is quite famous in Starbucks and you can easily order it for your puppy.
What are the Ingredients of Starbucks Puppuccinos?
There is essentially one ingredient – whipped cream. But if you want a breakdown of the contents of the whipped cream, see below: –
Milk
Cream
Mono and Diglycerides – These are fats that act as stabilizers and provide the Puppuccino its smooth texture, which is easy for your pup to lick.
Carrageenan – responsible to make sure that the liquids stay mixed. It also thickens the cream.
How to Make Starbucks Puppuccino at Home?
Ingredients
Treat you dog at home with this delicious Puppuccino. There are a very few ingredients you need. If you do not have the original ingredients used by Starbucks as mentioned above, do grab the following instead: –
Heavy cream or whipped cream from market
Serving
Try out these tips while serving the homemade Puppuccino to your fluff: –
Serve a spoonful of whipped cream at a time. Observe their reaction and only then feed them more.
Use a small cup to feed the puppuccino.
You can add bites of fruits or vegetables along with whipped cream to make it more of a nutritious treat.
Avoid over-dosing as it will make things worse. It should be a occasional treat and must not be made part of a regular diet of your dog.
What are the Nutrients in Starbucks Puppuccinos?
A small cup of Puppuccino will contain sodium, carbs, sugar and amounts of cholesterol. Milk as an essential ingredient acts as a source of calcium.
Fats – Almost 7 to 14 grams of fat is saturated which is quite high.
Calories – it remains between 50 – 110 calories.
Is Starbucks Puppuccino Safe for my Dog?
It really depends on the digestive system of your dog. While most of the dogs enjoy a special Puppuccino treat, a few might have a negative effect on their digestive system due to the amounts of calories.
It is recommended to skip dairy-based products such as whipped cream for dogs with digestive issues or if they are intolerant to lactose. A few baristas might also add flavours or syrups which might irritate your dog's tummy.
Gastric issues, diarrhoea, dental problems and vomiting are some of the observed reactions to puppuccino.
It is always advisable that you consult your vet.
Do All Starbucks Locations Sell Pupichino?
YES! You will find Puppuccino available in almost all the Starbucks outlets. It was introduced in 2015 and since then have never been removed from the chain. If not the official menu, the Starbucks Puppuccino is definitely a part of the Secret Menu.
Are Starbucks Puppuccinos Free?
Yes! You heard it right. Grab pup cup from Starbucks for absolutely free of cost.
How to Order a Puppuccino from Starbucks?
You will have to walk to the Starbucks counter in person and order the Puppuccino since it cannot be ordered using the Starbucks app or through the official website because it is not a part of the official menu yet.
Just say that you need a "pup cup" or a "puppuccino."
Conclusion
Starbucks Puppuccinos suit most of the dogs. We assure that your dog will have a great time licking off the delicious whipped cream off the pup cup.
Do give it a shot the next time you take your dog on a walk. We hope you have a good time with your furry friend. Keep checking out for more updates on delicious recipes.
Taste the Best: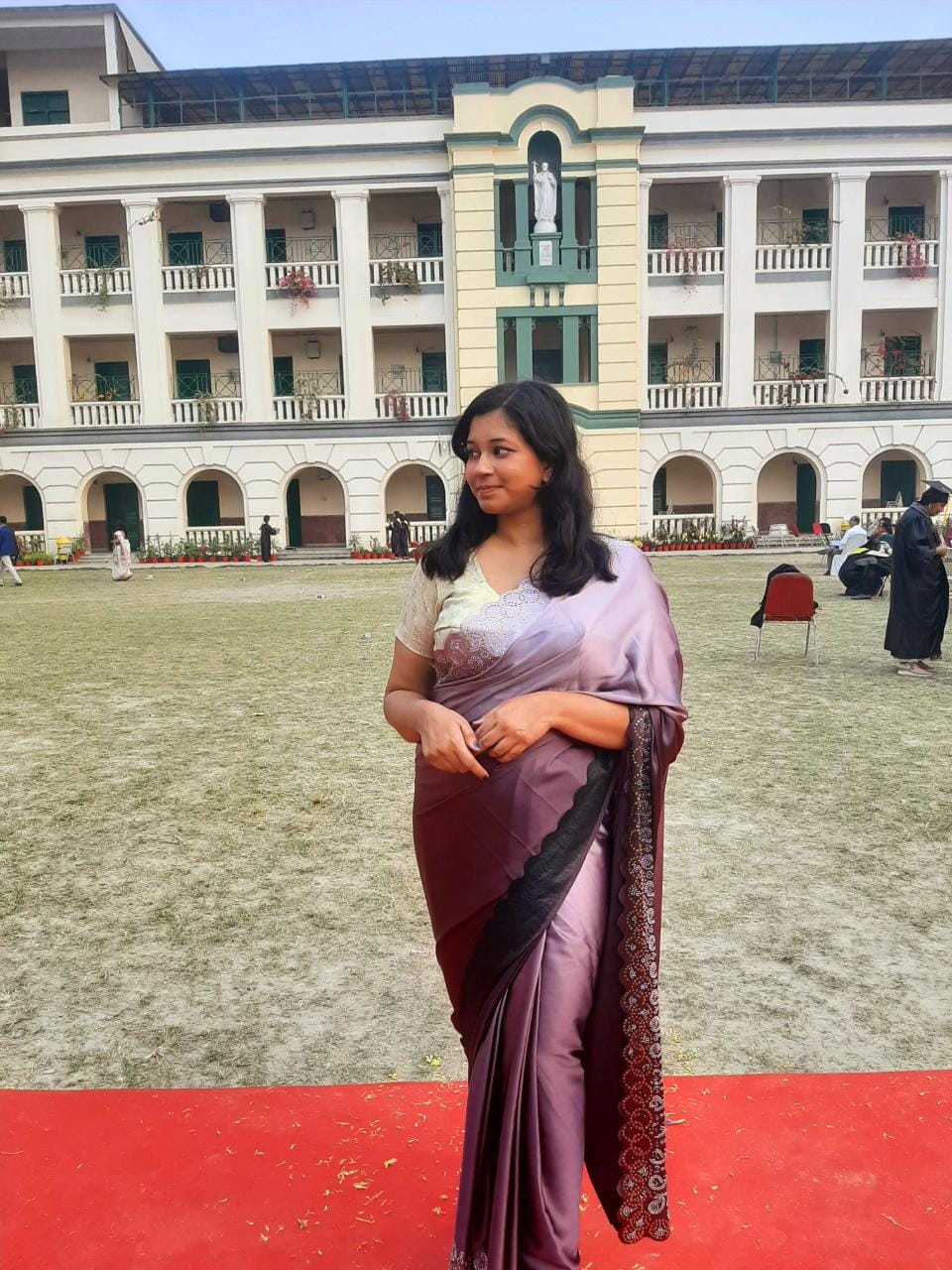 Namrata Laha is an aspiring content writer, She is an English Honours Graduate from the reputed St. Xavier's College, Kolkata. She is willing to complete her Masters along side carrying out her role as a private tutor.