Starbucks is popular for over-the-top coffees and drinks. All of these contain a fair amount of sugar in them. You might think that "Sugar Free Starbucks Drinks" are impossible to find but if you have a look at the Starbucks menu, you will find a number of sugar-free options at Starbucks.
You can get hold of all of it, be it Sugar-Free Iced Coffee at Starbucks or sugar-free Frappuccino Starbucks.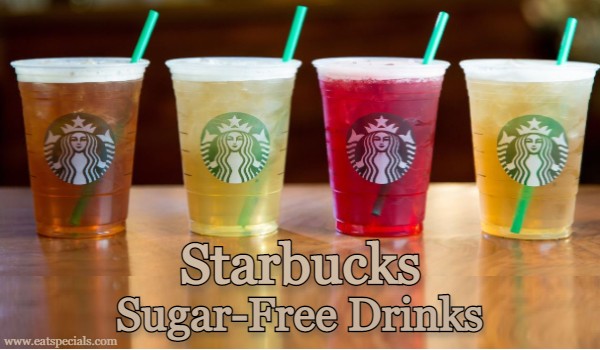 In this article, we shall inform you about all the sugar-free drinks at Starbucks along with some additional information. We would list the ten best sugar-free options at Starbucks. Keep reading!
Best Coffee Recipe:
What are the Sugar-Free Starbucks Drinks?
Starbucks is aware that many of its customers would prefer having coffees and drinks with less or no sugar content. Unwilling to lose its customers, Starbucks introduced plenty of sugar-free drinks that add sugar between only 0 to 10 grams.
In some drinks, the sugar might naturally result from the addition of milk, but much of it is directly a result of sweeteners and syrups that essentially makes up the true essence of the drink. Therefore, the introduction of Sugar-Free flavors at Starbucks was important.
Starbucks sugar-free drinks attract a lot of diabetic customers or those who are on a low-carb diet. Usually, such people go for espresso or a black coffee, without knowing that they might as well be able to have a sugar-free Starbucks Frappuccino.
Many of them have a pre-conceived thought that all coffees and drinks at Starbucks ought to contain as much sugar as in a White Chocolate Mocha Frappuccino, which goes up to 69 grams.
This is somewhat frightening since according to American Heart Association; an adult should not consume more than 24-36 grams of sugar per day. It becomes necessary for a popular coffee chain like Starbucks to include sugar-free drinks and so it has.
10 Best Sugar Free Starbucks Drinks
Café Americano (0-gram sugar)
Chai Tea (0-gram sugar)
Peach Tranquillity Tea (0-gram sugar)
Iced Black Tea (0-gram sugar)
Jade Citrus Mint Tea (0-gram sugar)
Espresso Macchiato (0-gram sugar)
Nitro Cold Brew (0-gram)
Cappuccino (9-grams sugar)
Café Misto (10-grams sugar)
Kiwi Starfruit Refresher (14-grams sugar)
1. Café Americano (0-gram sugar)
Café Americano is basically a black coffee made purely with hot water and espresso shots. A light crema layer is created on top. There is also an iced version of café americano. You can go for either of them and expect both of them to have no sugar.
2. Chai Tea (0-gram sugar)
This again is a black tea, infused with cinnamon, cloves and other spices. The taste is both sweet and spicy. It is combined with steamed milk and is often seen to have foams on top. Do not mix it up with a Chai tea latte. The two are different because, unlike Chai Tea, Chai Tea Latte is rich in sugar. It has over 40 grams of sugar.
3. Peach Tranquillity Tea (0-gram sugar)
Peach Tranquillity Tea is famous as a non-caffeine drink at Starbucks. But it also has one good quality of zero sugar. This tea tastes sweet because of its fusion of candied pineapple, lemon verbena and rose hips. There are no additives or flavors.
4. Iced Black Tea (0-gram sugar)
If you want to grab a col drink with no sugar, go for this one. Iced Black Tea is made with Premium black Teavana tea and ice. It is considered to be healthy as it has 0 calories. You can also go for an Iced Green tea or Iced Passion tango tea, all of which are cold tea with no sugar whatsoever.
5. Jade Citrus Mint Tea (0-gram sugar)
If you are a green tea lover, opt for this one and you will be more than satisfied. The fusion of green tea, spearmint, lemon verbena and lemongrass is definitely a great choice. It is highly recommended by pregnant or lactating women. The drink is not only sugar-free but also low in caffeine content.
6. Espresso Macchiato (0-gram sugar)
This is a sugar-free espresso made with steamed milk and espresso shots. If you go for low-fat milk, it will ensure you are consuming no sugar.
7. Nitro Cold Brew (0-gram)
This is a unique kind of Cold Brew since it is infused with nitrogen. It has a creamy texture and sweet flavor that comes from nitrogen. This one has high caffeine content. You can in fact add syrups to it to neutralize the caffeine in the drink with sugar-free syrups such as vanilla or cinnamon dolce.
8. Cappuccino (9-grams sugar)
The version of Espresso layered with milky foam on top is called Cappuccino. Due to the inclusion of milk, the drink has certain amounts of sugar. So, if you are willing to consume 9 grams of sugar, this drink is right for you. The sugar is not externally added. It comes from the milk itself.
9. Café Misto (10-grams sugar)
No sugar is added to the coffee but a minimum of ten grams of sugar is present as a result of the steamed milk. The coffee is a blend of milk and brewed coffee, both of which are included in equal amounts.
10. Kiwi Starfruit Refresher (14 grams sugar)
If you wish to skip coffee and tea, simply go for this refresher. It has been loved by many customers who prefer low-sugar drinks. Dried kiwi with kiwi starfruit refresher base is mixed with ice and water to create a drink that quenches your thirst during the summers.
These were the ten absolutely lovely sugar-free Starbucks drinks that you can trust. The last three drinks mentioned have low amounts of sugar though. You can find more low-sugar drinks from the Starbucks official website – www.starbucks.com. Simply click on a drink icon and check its nutritional facts.
How can You Avoid Consuming High Amounts of Sugar at Starbucks?
Before starting the sugar-free Starbucks drinks from the menu, we would like you to look at some tips which might help you have a balanced sweet, sugar-packed drink at Starbucks.
Skip the additives or the sweetener that are added to the drink to give it an enhanced flavour.
Make sure that you are ordering a drink with natural flavours like cinnamon, vanilla, etc.
Order your drink without milk or cream. Instead, ask for non-diary creamer or base.
Choose low-fat or unsweetened milk.
Skip whipped cream on top.
Avoid ordering regular iced coffee or Frappuccinos.
Go for small-sized drinks.
Even though you apply these tricks, you might end up consuming a certain amount of sugar. So, you need to have a look at the above list of drinks from Starbucks.
Conclusion
We hope the information on Sugar-free Starbucks drinks was helpful to the diabetic customers. Health comes first and there is no way you keep on consuming delicious yet high-calorie drinks. We are sure you could find out your favorite no-sugar Starbucks drink from the list. Keep looking here for more!
Taste the Best: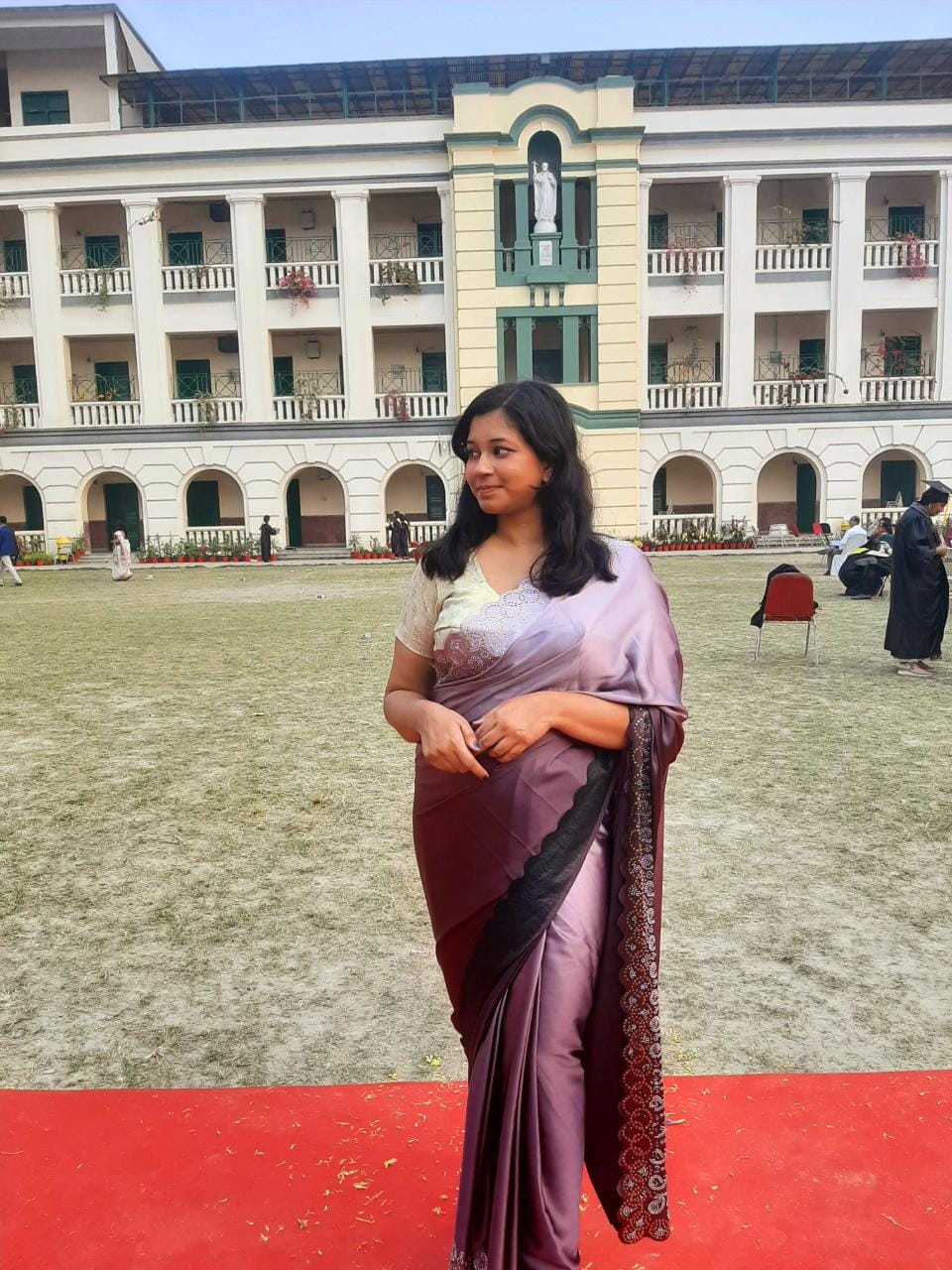 Namrata Laha is an aspiring content writer, She is an English Honours Graduate from the reputed St. Xavier's College, Kolkata. She is willing to complete her Masters along side carrying out her role as a private tutor.