Starbucks frozen drinks are globally famous for their taste. Many of us at home often wonder if we could make Starbucks frappes at home because let's be honest, not all of us have the time and the money to walk into Starbucks every day. So, we have brought to you the recipes of the best Starbucks Frappuccinos.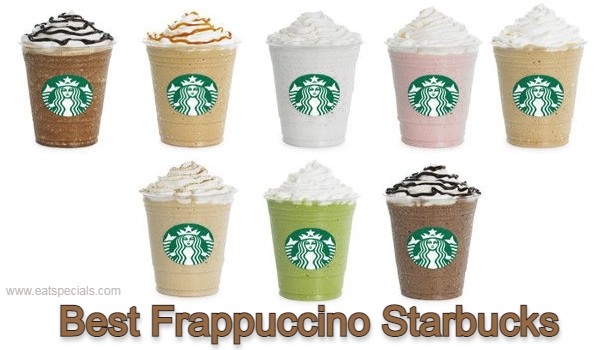 Starbucks Frappuccino drinks are endless in number. There are so many options available that you might feel lost. Customers have a hard time choosing the best one from the Starbucks Frappuccino list. But don't you worry.
We will be listing out the best Frappuccino Starbucks so that you can choose wisely, the next time you decide to grab your coffee from Starbucks. Alternatively, the recipes added will also help you try out them at home. Have a look at all our recipes down below.
Best Coffee Recipe:
What is a Frappuccino?
Generally, we have heard of Starbucks as one of the most successful coffee serving chains. But what adds to the chain's uniqueness is the range of Starbucks Frappuccino drinks. Back in 1995, Starbucks came up with its own brewing techniques which enabled it to serve its customers with one kind range of coffees and frappes. "Frappuccino" as a term was invented by Starbucks to refer to its line of blended iced coffee drinks.
There are a lot of things that go into the making of Best Frappuccino Starbucks, namely – crème base, ice, flavored syrups, whipped cream and so on. These sweet frozen drinks by Starbucks are a must-try.
Best Starbucks Frappuccino – 10 Must-Try List
The best thing about Starbucks drinks, Frappuccino is that almost every kind of flavours are available. You need not even mention the customizations.
Starbucks has prepared a list that can suit the taste and preferences of each and every customer. The best Starbucks Frappuccino is hard to decide.
So, here's the list of the best Frappuccino Starbucks.
Mocha Frappuccino
Caramel Frappuccino
Java Chip Frappuccino
Vanilla Bean Frappuccino
Coffee Frappuccino
Chai Crème Frappuccino
White Chocolate Mocha Frappuccino
Chocolate Cookie Crumble Crème Frappuccino
Strawberry Funnel Cake Frappuccino
Caramel Ribbon Crunch Frappuccino
How to Make Best Frappuccino Starbucks at Home?
As promised earlier, we are here to provide you with the step-by-step process you need to follow while preparing your DIY Starbucks Frappuccino drinks.
Basic ingredients for all Starbucks Frappuccinos: –
All the Frappuccinos require five basic ingredients which are coffee, Milk (full cream whole milk/2% skim milk/non-fat milk/almond milk/soy milk/coconut milk), sugar, ice cubes and whipped cream.
1. Starbucks Mocha Frappuccino
Ingredients: –
Basic ingredients
Espresso
Chocolate Syrup
Process: –
To make this classic Frappuccino follow these steps: –
Take a coffee blender and add ice cubes and milk as per your requirement. Add sugar.
Put enough amount of chocolate syrup into the blender, for the taste depends completely on it.
Turn the blender on and blend the ingredients until you see the ice cubes are broken down into comparatively small pieces. The consistency of the frappe should be thick.
Pour the frappe into a cup and add whipped cream on top. Drizzle it with chocolate syrup or cookie crumbles if you like. Your Starbucks Mocha Frappuccino is ready.
2. Caramel Frappuccino
Ingredients: –
Basic ingredients
Caramel Sauce
Process: –
In a blender, put ice cubes, coffee and milk.
Add caramel sauce.
Blend the mixture well until you see the froth.
For decoration, after pouring the drink into the cup, add whipped cream on top and caramel syrup.
3. Java Chip Frappuccino
Ingredients: –
Basic Ingredients
Chocolate Sauce
Chocolate Chips
Process: –
Prepare the coffee roast beforehand and make sure you have given it enough time to chill in the refrigerator.
Blend the coffee roast along with ice, chocolate sauce and chocolate chips.
Pour the smooth and frothy drink into a cup and top it with whipped cream, cookie crumbles, chocolate chips and chocolate sauce.
4. Vanilla Bean Frappuccino
Ingredients: –
Basic Ingredients
Vanilla Bean Ice Cream
Vanilla Extract
Process: –
In a blender, pour milk and vanilla extract. Make sure you do not add excess or else the taste will be bitter. Say, for example, add ¼ teaspoon of vanilla extract for 1 cup of milk.
Add Vanilla Bean Ice Cream with some ice cubes into the blender.
After blending the entire thing for about 30 seconds, pour it into glass or coffee cups.
Decorate it with whipped cream.
5. Coffee Frappuccino
Ingredients: –
Basic ingredients
Frappuccino base syrup
Process: –
The first thing you need to do is to prepare the homemade Frappuccino base syrup. For this, you need Xanthan gum powder, sugar, vanilla extract and water. Start with putting the sugar and water in a saucepan. Heat it to prepare the simple syrup which is to be added to Xanthan gum powder and vanilla extract. Store the Frappuccino base syrup in airtight container.
Blend the Frappuccino base syrup with instant coffee, milk and ice cubes.
Pour it into a cup and serve it with whipped cream on top.
6. Chai Crème Frappuccino
Ingredients: –
Basic ingredients except coffee
Black tea
Crème Frappuccino Syrup
Process: –
Brew the black tea.
Let it cool.
Combine the crème Frappuccino syrup, Ice cubes and brewed tea in a blender.
Top it with sprinkles of cinnamon and whipped cream after pouring into glass.
7. White Chocolate Mocha Frappuccino
Ingredients: –
Basic ingredients
Heavy cream
Vanilla Syrup
Frappuccino Base
White Chocolate Sauce
Process: –
First step is to whisk the heavy cream and vanilla syrup. This essentially will work as a frothy whipped cream.
In a blender, blend instant coffee, milk, ice cubes, white chocolate sauce and the Frappuccino base syrup.
Pour into the cup and serve with a layer of whipped cream.
8. Chocolate Mocha Cookie Crumble Crème Frappuccino
Ingredients: –
Basic ingredients
Crushed Oreo cookies
Chocolate syrup
Process: –
Add milk, crushed Oreos and ice cubes to a blender and blend well.
Add Chocolate syrup.
Pour into the glass with whipped cream on top. Sprinkle cookie crumples and syrup on top.
9. Strawberry Funnel Cake Frappuccino
Ingredients: –
Basic Ingredients
Funnel Cake Syrup
Strawberry Sauce
Process: –
Start by adding whipped cream at the bottom of the glass you are willing to serve the Frappuccino.
Blend espresso, cake syrup, ice cubes and milk until smooth in texture and thick in consistency.
Pour the prepared drink on the whipped cream in the glass.
Add more whipped cream on top and drizzle some strawberry sauce.
10. Caramel Ribbon Crunch Frappuccino
Ingredients: –
Basic Ingredients
Caramel syrup
Candy bits
Process: –
In a high-speed blender, blend ice, coffee, milk, sugar and caramel syrup. You may also add dry pudding mix.
When the blended drink achieves a thick and creamy texture, add the candy bits and whirl the blender again for a few seconds.
Pour the frappe into the glass and top it with whipped cream.
For decoration, add caramel drizzle and candy bits. You might drizzle the caramel syrup like a ribbon.
So, these were some quick and easy recipes of the best Frappuccino Starbucks serves on a daily basis. Try out the recipes and be ready to serve your guests with the best frappes.
Things to Know Before Ordering Starbucks Frappuccino
It's not that Starbucks doesn't allow you to customize your drink. In fact, you can order a Frappuccino according to every little detail that you would like your coffee maker to follow. Here are a few things that Starbucks allows you to go for: –
Frappuccino Starbucks sizes – The Starbucks Frappuccino comes in four different sizes – Small (8 ounces), Tall (12 ounces), Grande (16 ounces) and Venti (24 ounces). However, it really depends on the particular Starbucks outlet when it comes to the availability of the sizes.
Caffeine options – You can go for either caffeine, decaf or no caffeine option. You can order your Frappuccino that is crème based if you are no coffee lover. You can also add extra caffeine to the coffee version of the Starbucks Frappuccino.
Dairy-free – If you are not a fan of dairy products and yet crave to taste the best Frappuccino Starbucks, you might swap milk with soy, oat or coconut milk which are plant-based milk. Also, while ordering ask for the whipped cream to be eliminated.
Sugar is not an option – Sugar essentially makes up the syrup that is added to the Frappuccino. The syrup is the essence of Starbucks Frappuccino, that gives a smooth consistency. So, removing it is not an option. So, make sure that you are up for consuming sugar when you make up your mind to taste Starbucks Frappuccino drinks.
Manage calories – You can skip the whipped cream if you tend to restrict the amount of calories you are to consume while having the Starbucks frappes. You may also ask the milk to be reduced to 2%.
Conclusion
We hope you like our recipes and follow us for more. You can make these amazing Starbucks Frappuccinos and decide what you want when you walk into Starbucks the next time.
At home, you can also customize the amounts of sugar and coffee as per your needs. All you need is a coffee blender and the ingredients which we listed. Thanks!
Taste the Best: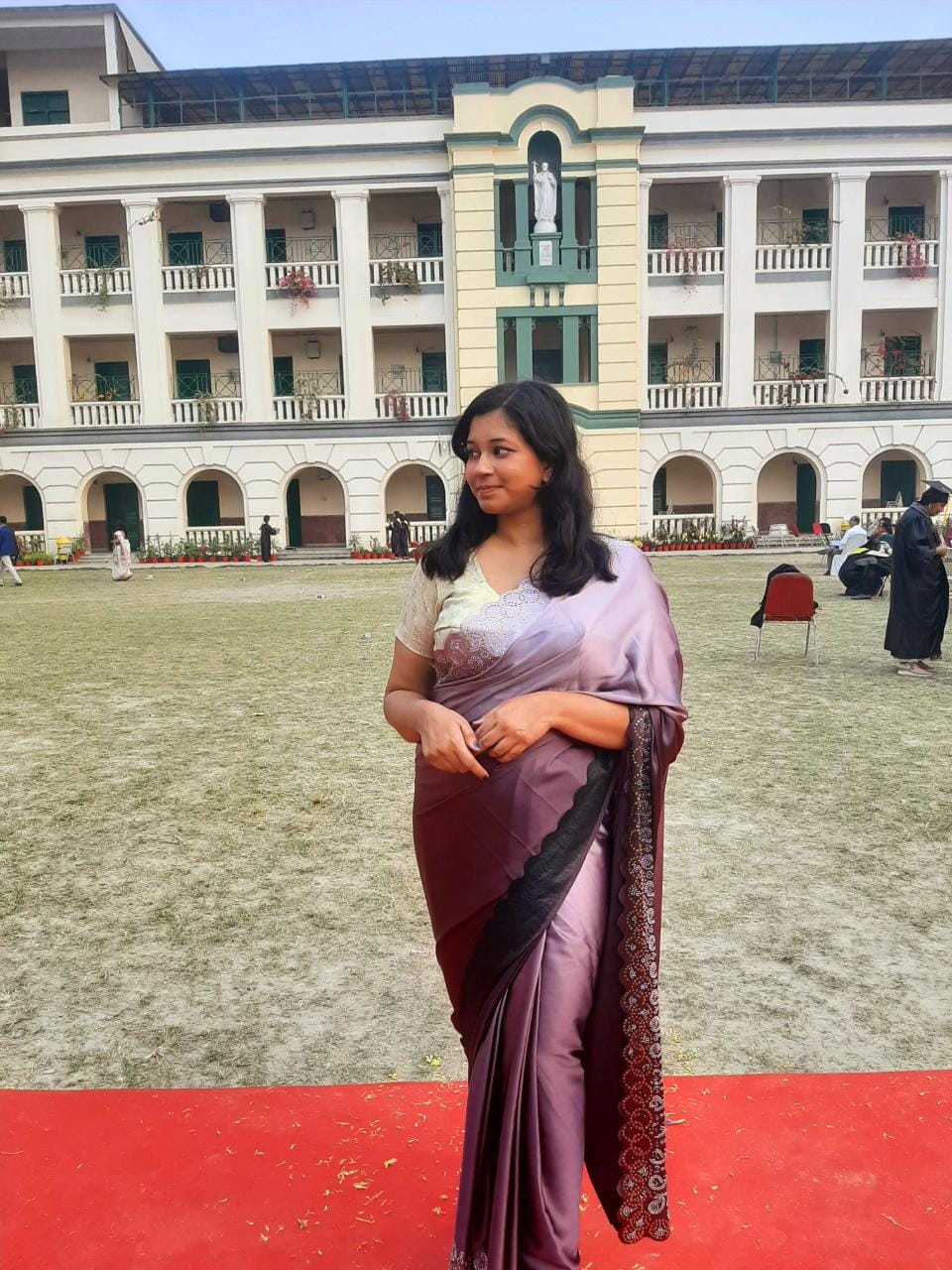 Namrata Laha is an aspiring content writer, She is an English Honours Graduate from the reputed St. Xavier's College, Kolkata. She is willing to complete her Masters along side carrying out her role as a private tutor.