Starbucks owns a range of refreshing drinks which are commonly known as Starbucks Refreshers. You can get different flavours of a Starbucks refresher. Customers prefer walking into a Starbucks Take Away counter or cafeteria to grab their refresher Starbucks. You may also choose to order the best Starbucks Refreshers from the Starbucks Menu Refreshers.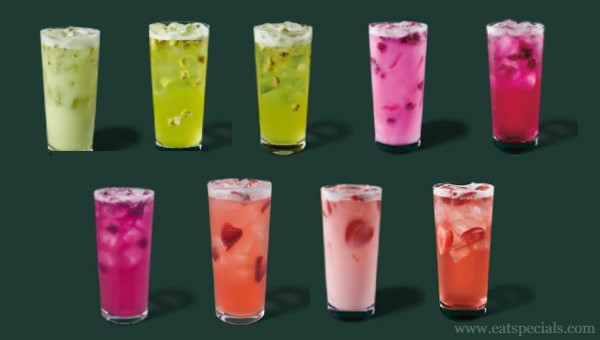 In this article, we shall discuss each and every little detail about Starbucks Refreshing drinks. We will rank them accordingly so that you get to choose only the best.
Best Coffee Recipe:
The contents and the taste of each of the varieties are discussed below. Keep scrolling through the page to gain complete information on Best Starbucks Refreshers.
What are the Best Starbucks Refreshers?
Let's just say Starbucks refreshers are drinks that are a deadly combination of iced drinks with a hint of fruitier flavours. They are hand-shaken and might be lightly caffeinated, merely 45 mg in a Grande-sized cup but the dominant taste is that of fruity beverages.
Any refresher Starbucks would look colourful and contain green coffee extract, which is derived from unroasted arabica coffee beans, in powder form as the main ingredient. The Starbucks refreshing drinks are devoid of any coffee flavour.
These green coffee-based iced drinks are served by Starbucks in different flavours like kiwi starfruit, berry hibiscus, mango dragon fruit, strawberry acai and so on.The items from Starbucks menu refreshers are a summertime favourite of all Starbucks lovers.
You can easily replace your fruit salad with a Starbucks refresher and you won't regret. The options of these drinks can be limitless as they can be customized. However, all of them are to be pre-sweetened and have basic ingredients like "green coffee", "water-base", "frozen dried fruit" and "flavoured juice".
10 Popular Refreshers Drinks at Starbucks
Down below is a list of the ten best drinks out of the Starbucks Menu refreshers.
Strawberry Acai Refresher
Pink Drink
Mango Dragonfruit Refresher
Very Berry Hibiscus Refresher
Violet Drink
Kiwi Starfruit Refresher
Star Drink
Blueberry Acai Refresher
Dragon Drink
Orange Drink
1. Strawberry Acai Refresher
This is one of the most demanded drinks at Starbucks. It has a sweet flavour with a red tint. It contains acai and passionfruit in addition to the large quantities of strawberries. The strawberries are used in form of freeze-dried ones. This strawberry acai-based drink has about 45 mg of caffeine content (grande cup).
2. Pink Drink
The Pink Drink was added to the official Starbucks menu back in 2017. It is made with coconut milk which adds a tropical essence to it. Sometimes, coconut cream is also added to the drink with fresh strawberries.
3. Mango Dragonfruit Refresher
Ever wondered what a blend of mango and dragon fruit would taste like? If not wondered, taste it. This Mango Dragon fruit refresher from Starbucks is famous all-over social media for its magenta colour and tropical taste. This iced beverage is all you need to refresher up yourself during summers.
4. Very Berry Hibiscus Refresher
If you need an energy booster, you may try the Very Berry Hibiscus Refresher. It is a healthy drink as it has the least number of calories among all other refreshers. The whole blackberries with small ice cubes is a blend made in heaven so grab it.
5. Violet Drink
The violet drink is a mixture of the very Berry Hibiscus refresher with some coconut milk. This is an ideal drink for those who prefer dairy-free drinks. The hibiscus tea added to the drink gives it a whole another dimension that you will find in no other refresher.
6. Kiwi Starfruit Refresher
Dried kiwi with kiwi starfruit refresher base is mixed with ice and water to create a drink that quenches your thirst during the summers. While sipping the refresher, the pieces of dried kiwi taste heavenly.
7. Star Drink
The Star drink stands out from the rest in the sense that it uses a creamy version of coconut milk. Bits of kiwi are added along with starfruit juice and ice.
8. Blueberry Acai Refresher
You can get a canned version of this drink. Blueberry Acai refresher is full of B vitamins and ginseng. It uses real fruit juice and is labeled as "Sparkling Green Coffee Energy Beverage." You can even find this pre-packaged drink in retail stores.
9. Dragon Drink
This is a sweeter and creamier version of the Mango Dragonfruit refresher. Coconut milk is added to it with bits of dragon fruit and a mango flavoured drink. The tropical essence forms the core of this drink.
10. Orange Drink
The Orange drink is a part of Starbucks' Secret Menu. It has a peachy flavour to it which makes it taste similar to Peach Gummy rings. As ingredients, it contains black tea lemonade, soy milk and peach juice.
Try these ten amazing Starbucks refreshers at the end of your day's meal to truly gather yourself up from all the workload that you've taken all day. You can also order the best Starbucks Refreshers online via many food delivery apps.
How to Order Best Starbucks Refreshers?
You are allowed to go for your preferred size, flavour and other customizations. Look down below for details: –
Size – The Starbucks refreshers are available in four different sizes – tall (12 ounces), grande (16 ounces), venti (24 ounces) and trenta (30 ounces).
Plain – In this, you get a fruit flavoured base which is hand-shaken along with triple filtered water and ice cubes.
With Coconutmilk –The coconut milk added to any refresher from Starbucks is sure to give you a feel of the tropics.
With Lemonade –adding lemon to a different flavoured drink is sure to give you that extra zing you prefer.
Conclusion
This was our take on 'Instagrammable' refreshers from Starbucks. You can even try out making these Starbucks Refreshers at home using a few ingredients such as filtered water, green coffee powder, flavoured juices, etc. We hope you gained valuable information and would definitely give these refreshers a try. Reach out to us for more!
Tasty Sip: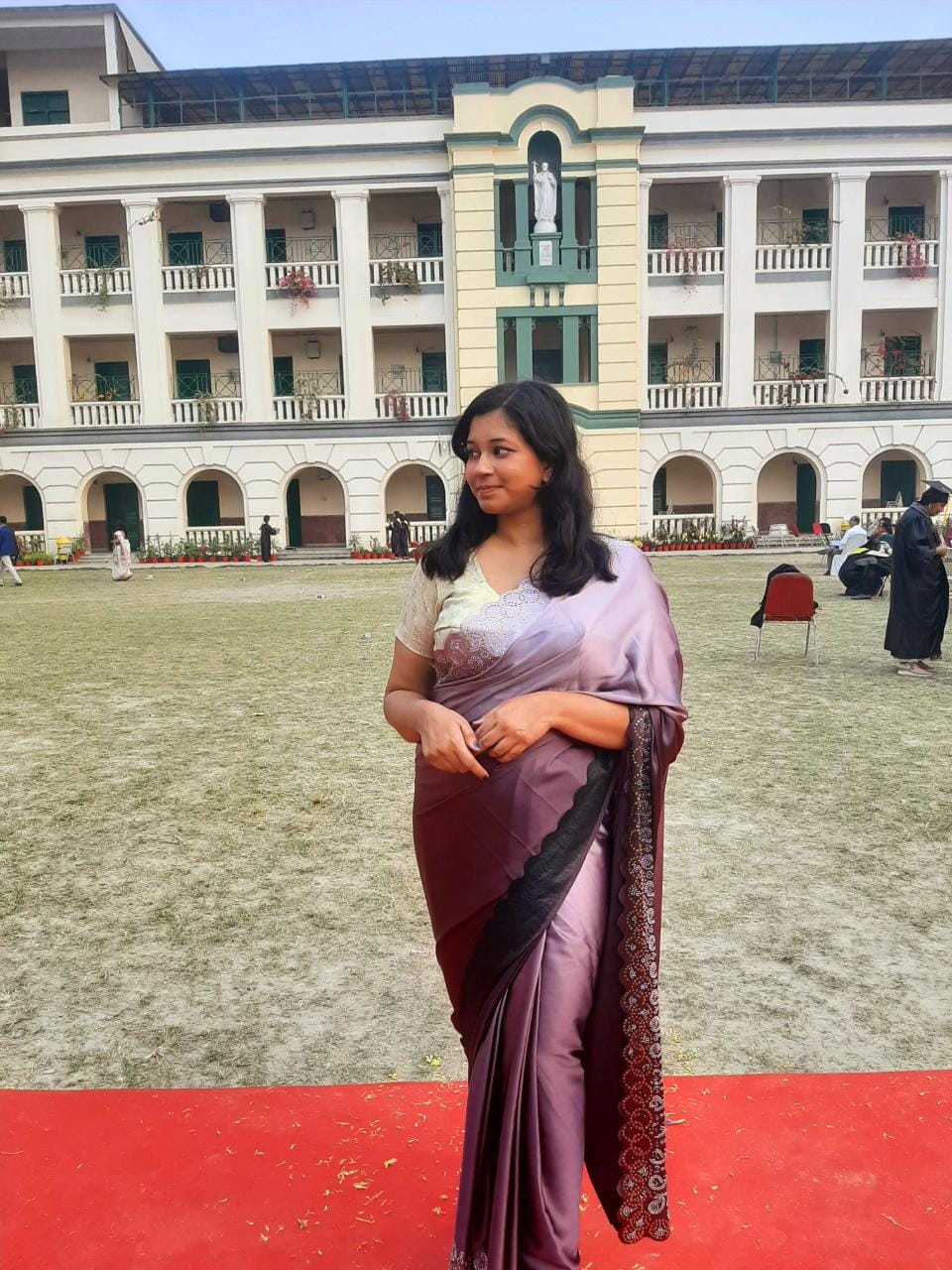 Namrata Laha is an aspiring content writer, She is an English Honours Graduate from the reputed St. Xavier's College, Kolkata. She is willing to complete her Masters along side carrying out her role as a private tutor.