Any drink that has high amounts of chocolate in it automatically becomes likeable. Chocolate drinks at Starbucks are the best and there ain't any doubt about it. The pairing of chocolate and mocha in Starbucks white chocolate mocha drink is popular globally and so are the range of Starbucks Chocolate Drinks.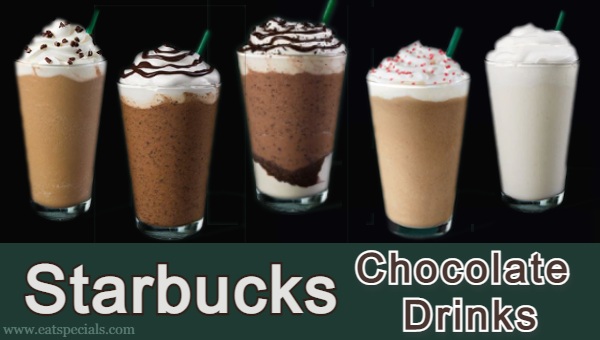 We are here to amaze you with the most demanded list of chocolate Starbucks drinks. We'll not only discuss how Starbucks adds chocolate in its drinks but will also let you know about what these chocolate drinks at Starbucks taste like.
Best Coffee Recipe:
What are Starbucks Chocolate Drinks?
Chocolate drinks at Starbucks are available in both mediums – "hot" and "cold". Chocolate is added in coffee drinks mostly in form of mocha sauce or cookie crumbles, etc. These are essentially the drinks that we refer to as "Starbucks Chocolate Drinks".
Starbucks has some of the best chocolate drinks. Recently, Starbucks has also added a range of molten chocolate drinks to its list. Molten Chocolate Latte, Molten Chocolate Hot chocolate and Molten Chocolate Frappuccino are the three incredible newly added chocolate Starbucks drinks that you must try. These are seasonal but if you happen to find these on the menu, do give them a shot.
Top 10 Chocolate Drinks at Starbucks – List
The list is long but we bring to you the ten best chocolate drinks at Starbucks, so that, you can choose your drink wisely.
Mocha Cookie Crumble Frappuccino
Java Chip Frappuccino
Hot Chocolate
Caffe Mocha
Iced Chocolate Almondmilk Shaken Espresso
Double Chocolaty Chip Crème Frappuccino
Kit Kat Frappuccino
Ferrero Rocher Frappuccino
Chocolate-Covered Strawberry Cold Brew
Chocolate Mousse Macchiato
1. Mocha Cookie Crumble Frappuccino
This drink is overloaded with chocolate in various forms. First, the mocha sauce and Frappuccino chips are blended well into the Mocha drink. Secondly, this caffeine drink is topped with cookie crumbles on top. The mocha-flavoured iced chocolate drink is a perfect start to a beautiful day.
2. Java Chip Frappuccino
The Java chip Frappuccino is all over social media. It is not only chocolaty but also has flavour mocha added to it. Made out of whole milk, this drink is a favourite of many Frappuccino lovers. While sipping the drink, you get a flavour of Frappuccino syrup and bits of Frappuccino chips. The coffee Frappuccino syrup is definitely to be credited for the incredible taste of this drink.
3. Hot Chocolate
With a little amount of caffeine in it, hot chocolate has gained popularity among non-caffeinated drink lovers. The drink is purely made of hot molten chocolate in form of mocha sauce in 2% milk. Drink this hot chocolate and you are to crave for more and more.
4. Caffe Mocha
In Caffe Mocha, Chocolate Syrup or sauce is an equally important ingredient as are the coffee beans. This one's for both coffee and chocolate lovers. Topped with whipped cream on top, when you sip this drink, you get to taste layers of coffee and chocolate. You can ask your drink to be added with extra chocolate syrup on top.
5. Iced Chocolate Almondmilk Shaken Espresso
Chocolate and almond milk are two such unique products and the combination of which gives you a heavenly espresso. The chocolate malt powder is shaken along with almond milk and Starbucks's own Blonde Espresso. Ice cubes are added to give it a cool effect. The whipped cream is skipped in this one.
6. Double Chocolaty Chip Crème Frappuccino
The name itself reveals a lot about this drink. The Double Chocolaty Chip Crème Frappuccino has chocolate in form of mocha sauce and also in form of Java chips in it. Moreover, the crème Frappuccino syrup adds a creamy smooth texture to the drink, taking to yet another level.
7. Kit Kat Frappuccino
The Double Chocolate Chip Frappuccino is used as base drink here. The kit kat flavour in a frozen drink is truly admirable. You can add pumps of caramel and hazelnut syrup to your drink as well. Whipped cream on top enhances your overall sipping experience.
8. Ferrero Rocher Frappuccino
Ferrero Rocher chocolates are quite famous. Starbucks brings to you a Frappuccino version of it. Both chocolate and hazelnut are combined together in form of syrups. Also, the base drink used is double chocolate chip Frappuccino.
9. Chocolate Covered Strawberry Cold Brew
This is slightly different than the rest and has a unique taste to it. In order to make this drink, Starbucks uses cold brew with cold foam as a base. Pumps of both raspberry syrup and mocha sauce are added to the drink.
The cold foam on top is made with strawberry puree in it which is why the first layer you get to taste has strawberry as its dominant taste. But as you take a sip, you delve deeper into the chocolaty base.
10. Chocolate Mousse Macchiato
Iced Caramel Macchiato is a well-known drink at Starbucks. Using this drink as base, Starbucks prepares the Chocolate Mousse Macchiato. Customization of vanilla syrup, white mocha sauce is available. You can go for a Mocha drizzle if you want to enjoy the chocolate drink to its core.
These were the best Starbucks Chocolate Drinks, with all the relevant details that you need to know. You can find more customizations and options on the official website of Starbucks – www.starbucks.com.
How are Starbucks Chocolate Drinks Made?
There are numerous chocolate drinks at Starbucks. You might feel disappointed to know that except Hot chocolate, there are no drinks that are made entirely of chocolate. A fair proportion of the drinks at Starbucks makes use of chocolate but in different forms, such as: –
Mocha sauce

– Drizzles of mocha sauce is a classic topping. A combined layer of whipped cream and mocha sauce on top of any drink will give you the flavour of chocolate.

Java Chips

– the Java chips are mainly used in Frappuccinos. They contain cookie crumbs which when added on top of a drink will give you a flavour of chocolate.

Chocolate cold foam

– This is yet another effective way of adding a chocolaty flavour to your drink. The chocolate cold foam is prepared by adding chocolate malt powder to vanilla sweet cream cold foam. Add this to any of the iced drinks at Starbucks and you have an incredible chocolate drink.

Chocolate malt powder

– The powder that is used for making the chocolate cold foam can be simply added alone to a drink called Iced Chocolate almond milk shaken Espresso.

Chocolate cookie

– To give an extra chocolaty twist to your drink, Starbucks adds a chocolate cookie on top, often by grinding it into pieces. Drinks like Chocolate Cookie Crumble Crème Frappuccino or Mocha Cookie Crumble Frappuccino are blessed with quite a lot of chocolate cookie grindings.
Conclusion
If you are a chocolate lover and crave to have a coffee that tastes more like chocolate, you can definitely go for the above-mentioned drinks. Don't hesitate adding more chocolate to your drink because Starbucks enables you to do it free of cost. Do visit Starbucks and keep reading more here!
Tasty Sip: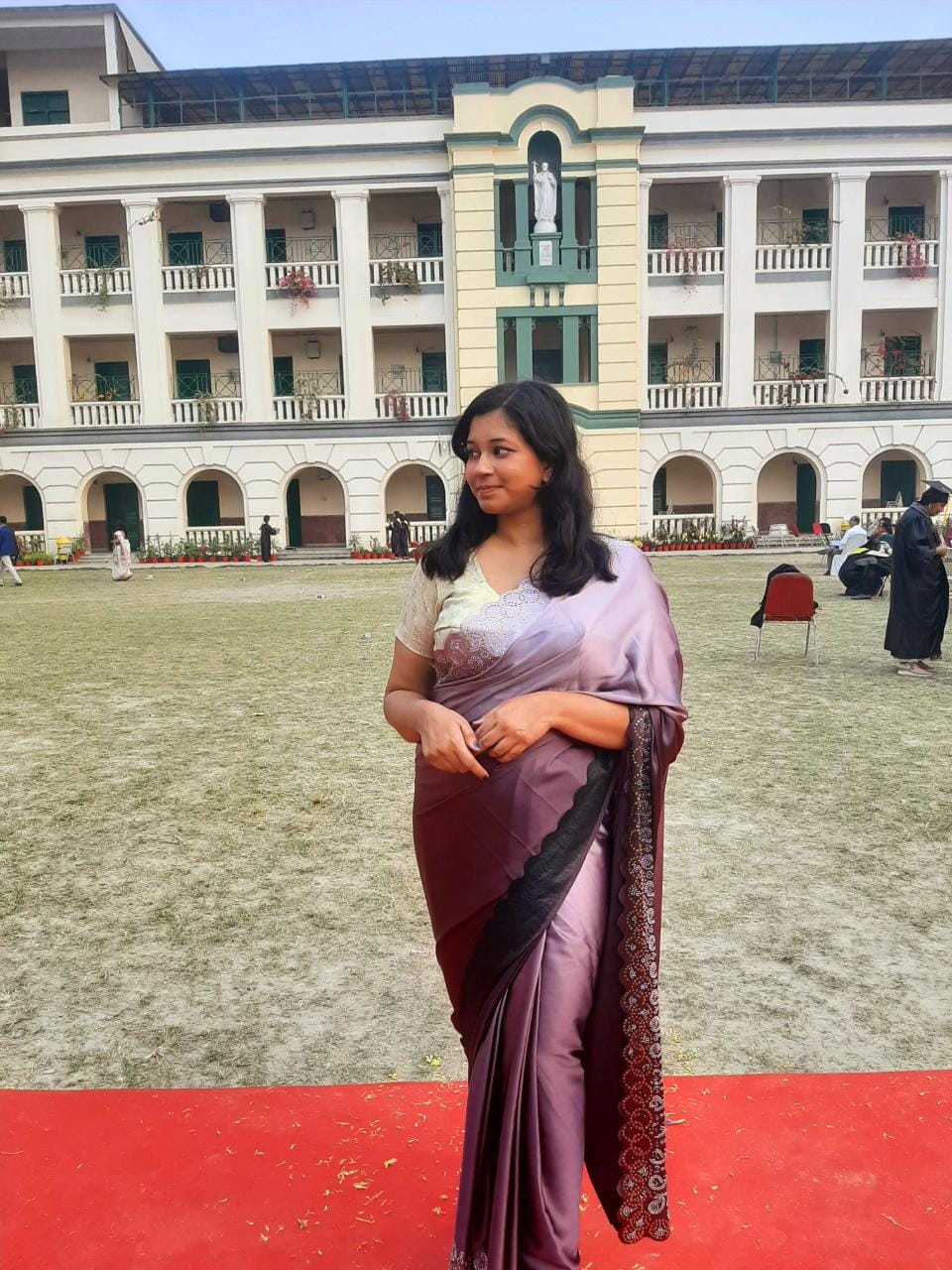 Namrata Laha is an aspiring content writer, She is an English Honours Graduate from the reputed St. Xavier's College, Kolkata. She is willing to complete her Masters along side carrying out her role as a private tutor.