"Pumpkin Spice Syrup" as the name represents a simple syrup with the addition of pumpkin spice and pumpkin puree flavor to get a delightful treat. It is available at different shops and is used to give a flavor twist to other dishes too. Before moving forward with the recipe first of all let's gain some more very important information regarding the syrup.
What is Pumpkin Spice Syrup Made of?
This sweet pumpkin syrup holds secrets inside it with rich ingredients and nutritional values attached. Even though the syrup is available at famous shops and restaurants but you can make it at home with the guidelines provided for the recipe.
Pumpkin spice syrup can be made easily with pumpkin puree and spices. As a liquid, it gets to mix with other drinks easily such as cocktails, tea, coffee for a surprisingly delicious taste.
It can be mixed in a glass of hot milk to give a nutritious drink to the kids where you can treat them without caffeine.
Pumpkin spice syrup is a twister for flavor via ingredients for pumpkin pie. The spices which may get together to make the pumpkin spice are nutmeg, cinnamon, ginger, cloves, and even many more other spices in some cases.
The pumpkin syrup can be made only out of the spices mentioned, some sugar, water as per the recipe, real pumpkin puree (one can easily get it in canes), and vanilla extract.
The recipe mentioned down helps you to prepare at least a full cup of pumpkin spice syrup which can be used in different drinks once made. Different drinks with the addition of pumpkin spice syrup such as pumpkin spice latte, pumpkin spice cold foam, pumpkin spice chai, pumpkin cold brew, and of course your pumpkin coffee syrup.
Let's start with the ingredients list for the pumpkin spice syrup recipe.
Home-Made Pumpkin Spice Syrup Ingredients
Pumpkin puree: The main and key ingredient of the syrup which is Pumpkin puree can be made out of real pumpkin for the original smell and taste with nutrition. It is even available in canes at a cheaper cost.
Sugar: For the required sweet taste apart from the pumpkin's original sweetener, we need.
Granulated Sugar: Gives a sweet taste to the syrup.
Brown sugar: Gives the required rich and dense sweetness to the syrup. Here light or brown sugar both can work. We are using a combination of ½regular sugar and ½brown sugar.
Spices: The basic spices such as nutmeg, cinnamon, cloves, ginger are ground to give flavor to the syrup.
Vanilla Extract: The extract acts as a flavor enhancer in the recipe.
Water: The syrup can be better with filter water than the normal tap water. So here we use it to filter water.
Measurements Table with Ingredients
| | |
| --- | --- |
| Ingredient name | Measurement |
| Pumpkin puree | ¼ cup |
| Water | 1 cup |
| Granulated sugar | ½ cup |
| Brown sugar | ½ cup |
| Vanilla Extract | 2 teaspoon |
| Ground Spices: Cinnamon | ½ teaspoon |
| nutmeg | ½ teaspoon |
| ginger | ½ teaspoon |
| cloves | ½ teaspoon |
We utilized only four basic spices in the recipe, you can give a twist by adding more spices as per your taste.
How to Make Pumpkin Spice Syrup?
The simple syrup recipe can be made with the stepwise instructions given below:
Take a saucepan and add all the above-listed measurements of ingredients into it and bring it to a boil and meanwhile stir well. Make sure that the sugar dissolved perfectly before you stop boiling.
Now take a big mesh strainer and separate the undissolved solid parts if any are still present in the syrup to help separate any solids that didn't dissolve completely into the syrup.
Preserve the Syrup in a Container
Let the syrup get cool, then transfer it into an airtight container and preserve it for a week by keeping it in the refrigerator.
Note: Before every use, we need to shake well for the correct dense amount of syrup.
How to Use the Pumpkin Spice Syrup in the Dishes?
You can add only 1 or 2 tablespoons of the pumpkin spice syrup to the tea or coffee (for pumpkin spice coffee syrup) to get the real flavor of the pumpkin spice.
Instead of spreading regular sugar, spread pumpkin spice syrup at the top layer of pancakes, waffles, french toast, etc.
You can whisk the pumpkin spice with the heavy cream to get the flavored whipped cream.
Get the sweet surprise by adding it to the regular yogurt or oatmeal as per your taste.
Nutritional Value:
The nutritious pumpkin spice syrup is good for us as:
The real pumpkin puree used in the syrup gives the goodness of pumpkin as it has vitamin C, protein, vitamin A, vitamin B2, and E, iron, copper, potassium, manganese, fiber, carbs, little fat, etc. as the best health nutrition.
The spices such as nutmeg, cinnamon, ginger, cloves have their natural medicinal approach for our health.
Hope you got enough information to prepare the syrup at home without any hesitation. If you still have any questions related to the recipe or any suggestions, please write your comment and let us know.
Taste the Best: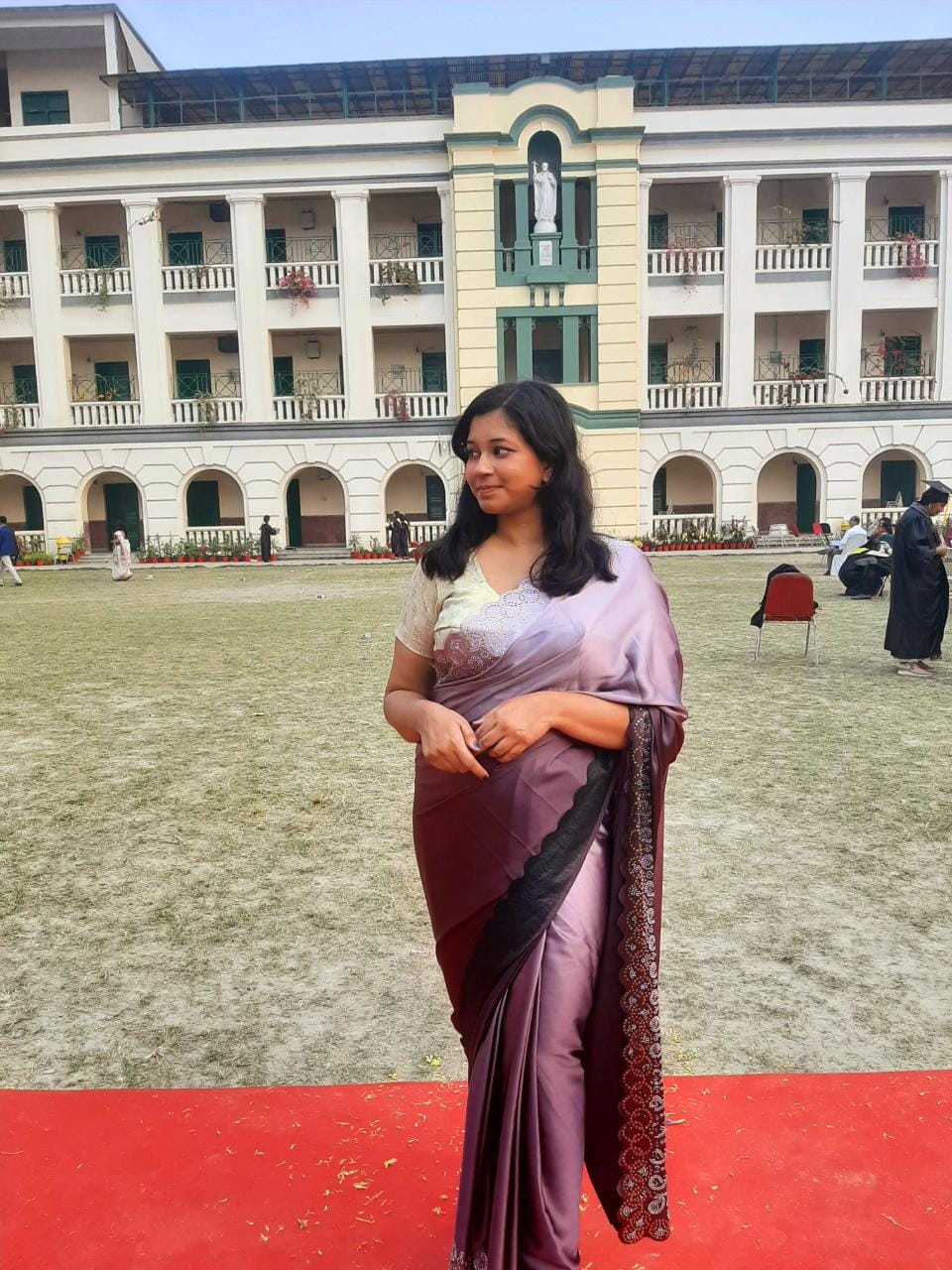 Namrata Laha is an aspiring content writer, She is an English Honours Graduate from the reputed St. Xavier's College, Kolkata. She is willing to complete her Masters along side carrying out her role as a private tutor.