We've heard of Starbucks serving a variety of drinks, caffeinated, non-caffeinated, sugar-free, iced and so on but little do we know about the range of Starbucks pumpkin drinks. The pumpkin spice latte drinks Starbucks are quite famous during the fall when we get to see the streets covered with golden leaves.
It is the time of the year that reminds you of Pumpkin Drinks at Starbucks and so here are we.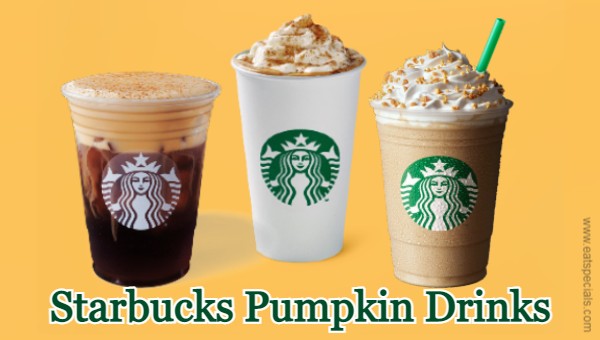 There are approximately more than Ten Starbucks Pumpkin Drinks that you need to know about to make your coming fall a memorable one.
In this article, we shall cover all the information related to this drink which is also popularly called pumpkin spice drinks at Starbucks.
Best Coffee Recipe:
Want to know more about what makes up the 'spice' in Starbucks Pumpkin Drinks? Keep reading through this article.
What is Starbucks Pumpkin Drinks?
The Starbucks Pumpkin Drinks are simply the drinks in which we find fair amount of pumpkin spice syrup. The spices combine cinnamon, nutmeg, ginger and cloves. You will find the same spices in a pumpkin pie. Any drink that contains pumpkin in form of sauce, cream cold foam or as topping is what is essentially referred to as Starbucks pumpkin spice drinks.
The Pumpkin spice sauce is made by combining pumpkin puree, sugar and condensed skim milk. This sauce is added to cream, vanilla syrup ad more milk and blended together in a blender to create pumpkin cream cold foam.
Besides these two ways, you might also add pumpkin spice as topping of any drink. Blended ground spices such as cinnamon, cloves, ginger and nutmeg are sprinkled as toppings. It completely depends on you which one you choose to add to your drinks. All of them are unique and tasty.
10 Best Pumpkin Drinks at Starbucks
we have listed down below the best-ranked "Starbucks Pumpkin Drinks" which will surely make your Starbucks visit a worthy one.
Pumpkin Spice Latte
Pumpkin Spice Crème
Pumpkin Cream Cold Brew
Harry Potter Pumpkin Juice
Pumpkin Spice Frappuccino
Pumpkin Chai Frappuccino
Pumpkin Spice Choco-Chai
Pumpkin Spice Caramel Macchiato
Pumpkin Spice Hot Chocolate
Pumpkin Spice Double Shot on Ice
1. Pumpkin Spice Latte
The Pumpkin Spice Latte is the most iconic pumpkin drink at Starbucks. Hashtag PSL is quite popular on social media. It is regarded at the best fall drink that one has to taste at least once in a lifetime. It was introduced in 2003 and since then the craze for the drink has been leveling up each year.
It is made using 2% milk and pumpkin spice sauce as the main ingredients. The amount of espresso added to this drink leads to this drink being one of Starbucks's most caffeinated drinks. In addition to the pumpkin spice sauce, the pumpkin spice topping is also added. This absolutely creates a magical blend.
2. Pumpkin Spice Crème
The Pumpkin spice crème is a caffeine-free drink that involves just milk and pumpkin spice sauce. As a topping, both whipped cream and pumpkin spice toppings are added to it. Starbucks allows you to have a cool version of it as well, in form of Pumpkin Spice Crème Frappuccino.
Both of the drinks have same ingredients except in the iced version, you get plenty of ice cubes. In both of them, you get to skip coffee. So, this drink is quite a demanded one among non-caffeinated drink lovers.
3. Pumpkin Cream Cold Brew
The Pumpkin Cream Cold Brew is relevantly a newer addition to the Starbucks menu. The drink was introduced in 2019 but it has gained popularity in no time. It is more likable to cold coffee lovers. To make this drink, Starbucks adds vanilla syrup to its classic Cold Brew and ice cubes.
The drink has about 180 mg of caffeine in it. The first sip of the drink is heavenly and a foamy feather-like cloud of pumpkin spice gets gathered around your moustache. Eventually, as you drink more of it, you might find its taste quite similar to the Iced Pumpkin Spice Latte.
4. Harry Potter Pumpkin Juice
Now, that's a unique name, right? And so is its taste. The Harry Potter Pumpkin Juice has apple juice as its base drink. This drink is especially loved by children., and of course any adult who loves Harry Potter. The combination of apple juice and pumpkin spice sauce is truly remarkable.
5. Pumpkin Spice Frappuccino
The Pumpkin Spice Frappuccino tastes much like ice cream. It is made out of whole milk and coffee Frappuccino syrup. The amount of coffee used in the drink adds up to 100 mg of caffeine in it.
Both pumpkin spice sauce and pumpkin spice toppings are added to this drink along with ice cubes. It has a comparatively thicker consistency and a creamy texture to it. You can skip the coffee by ordering a pumpkin spice crème Frappuccino instead.
6. Pumpkin Chai Frappuccino
Chai is all you need during the fall. But there's no harm in getting that extra special treatment with a lot of pumpkin spice sauce and toppings, right?
So, here it is. The Pumpkin Chai Frappuccino which has all the spices of tea with a top layer of whipped cream. You can go for a hotter version as well which is called pumpkin chai latte.
7. Pumpkin Spice Choco-Chai
Just when you thought you can't get enough of chai, Starbucks lures you with its Pumpkin Spice Choco Chai. This drink is a perfect blend of pumpkin spices, chocolate and the essence of a chai. Ever since the drink has been launched, it has only gotten positive feedback.
The pumpkin spices on top with chocolate chai blended with pumpkin spice sauce and mocha syrup at the bottom is just what you would love having on a winter eve or fall.
8. Pumpkin Spice Caramel Macchiato
Using Iced Caramel Macchiato as a base drink, Starbucks creates a perfect pumpkin drink. The Pumpkin Spice sauce is added instead of vanilla syrup. You can ask for the seasoning of pumpkin spice topping. With the extra kick of cinnamon, cloves and ginger, you ought to have a different than usual drink.
9. Pumpkin Spice Hot Chocolate
Hot Chocolate forms the base but if you are someone who wants to step outside of the regular comforting drink then ask your hot chocolate to be added with pumpkin spice sauce.
Kids enjoy it thoroughly and there has been overwhelmingly good responses from adults as well. You can ask for extra pumpkin spice topping on top as well.
10. Pumpkin Spice Double Shot on Ice
Double Shot on Ice is a typical choice of many Starbucks lovers. But what if you get a dash of pumpkin spices in it? Starbucks has it for you. However, you might not find Pumpkin Spice Double Shot on Ice in the menu.
So, if you happen to set your mind on having this drink mention your double shot to be smashed with three pumps of pumpkin spice sauce. Also, add milk to it. This is how customers use their ability of customization to create their very own drinks.
We restricted ourselves to the ten above drinks but you can go beyond and explore more by asking Starbucks to add Pumpkin spice sauce, pumpkin spice topping or pumpkin spice cold foam to any drink that you choose.
You can go for Pumpkin Spice Flat white, Iced Vanilla Chai with Pumpkin Cream Cold Foam, Pumpkin Pie Frappuccino, Pumpkin Cheesecake Frappuccino, and so on.
How can You Enjoy Pumpkin Drinks?
There are plenty of ways to enjoy Pumpkin Starbucks Drinks to its fullest: –
Choose a chai as your base drink. A chai paired with pumpkin spices is a great one.
Ask other syrups such as vanilla syrup to be eliminated completely. It enables you to enjoy the taste of the pumpkin spices to its depth.
Try ordering side items such as pumpkin cream cheese muffin, pumpkin loaf, pumpkin pie, etc. They all are good company.
Conclusion
Our final thoughts on Starbucks Pumpkin Drinks are simple that you must try it at least once. We assure you that it won't be a disappointing experience if you follow our tips and recommendations. So, grab your own Starbucks Pumpkin Spice drink now. Follow us for more!
Tasty Sip: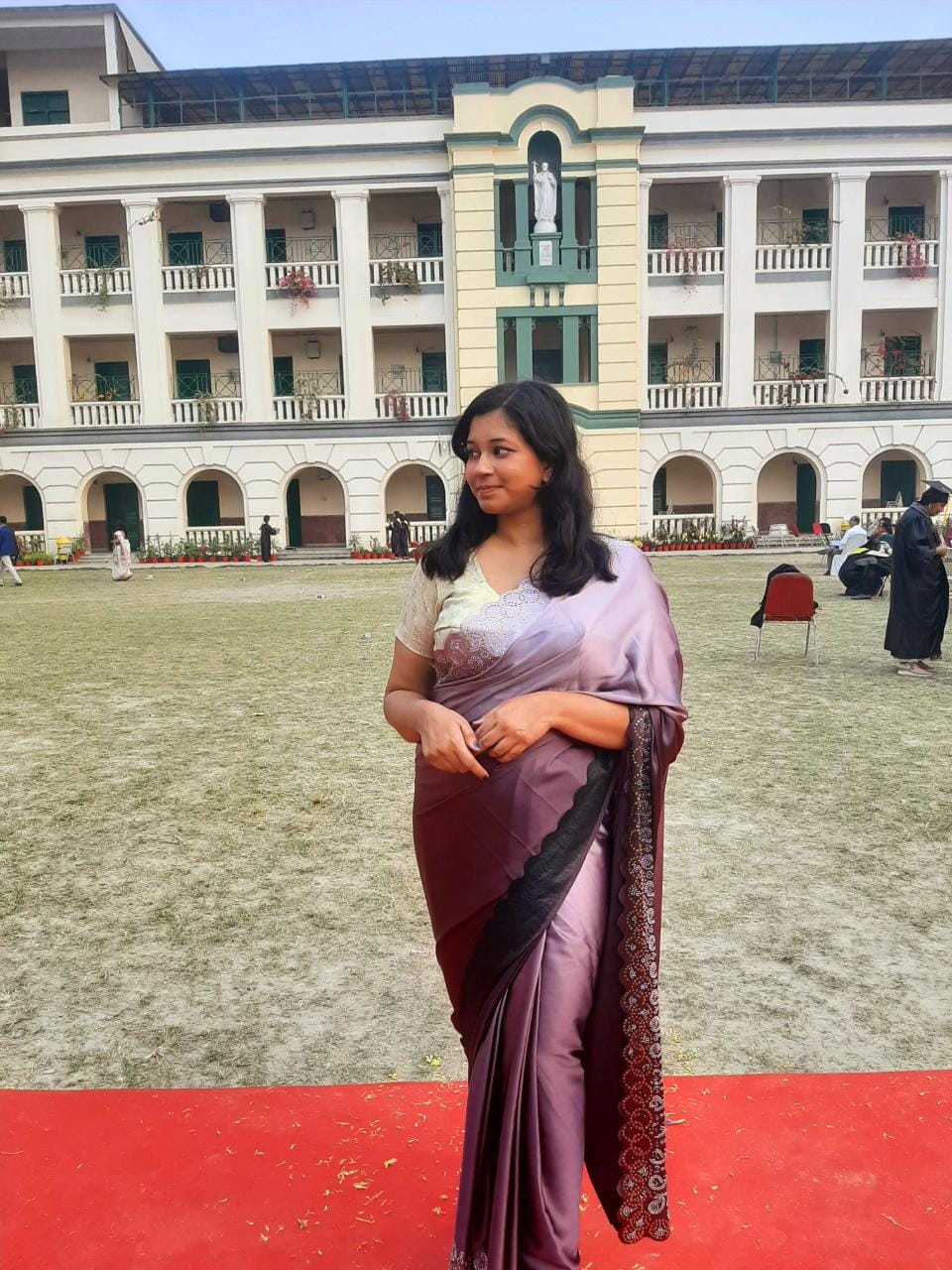 Namrata Laha is an aspiring content writer, She is an English Honours Graduate from the reputed St. Xavier's College, Kolkata. She is willing to complete her Masters along side carrying out her role as a private tutor.