Every Starbucks lover is aware of the sweet, creamy frothy cold foam that Starbucks uses in many of its drinks. It is famous as Starbucks Sweet Cream Cold Foam. This is exactly what you need if you want to give your coffee an essence that is unique to Starbucks.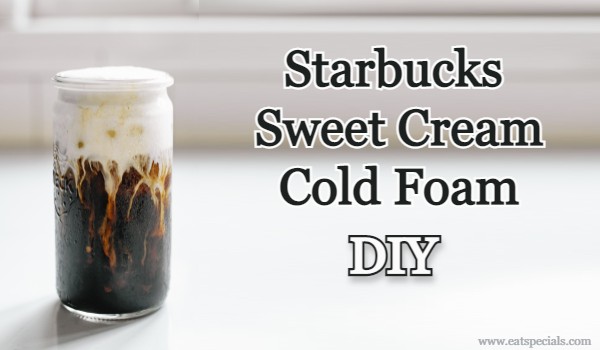 Many of the customers dream of making exactly the same vanilla sweet cream cold foam at home and search for "How to Make Sweet Cream Cold Foam?" You need not worry when we are here.
Best Coffee Recipe: Caramel Starbucks Drinks | Starbucks Almond Milk Drinks
We will be answering this question with a detailed step-by-step process and let you know about it all – the ingredients involved cautions to be kept in mind and so much more. So without further ado, let's start getting into it.
What is Vanilla Sweet Cream Cold Foam?
Vanilla Sweet Cream Cold Foam is a vanilla flavoured cold brew beverage served by Starbucks. It is a very simple three-ingredient blended recipe, which tastes divine as the Sweet Cream Cold Foam cascades into the cold brew giving the drink its unique flavour.
It's extremely easy to make and it's copycat recipe is all over the internet and its DIY recipe if not exactly the same tastes even better than the original!
The Starbucks Sweet Cream Cold Foam has mainly two important ingredients in it: –
Cold Foam – A cold foam, is a chilled foamy dairy topping layer served on top of cold brews. Hot drinks like lattes and cappuccinos have a regular hot foam, which dissipates in cold drinks and thus, the cold foam comes to play. Starbucks is specially recognised for serving luscious cold foam, which makes every sip a perfect experience. It is usually whipped in their special high-speed blenders.
Incase of the Vanilla Sweet Cream Cold Foam, the cold foam is made out of nonfat milk and vanilla syrup, whipped in their special blenders. It is especially popularised by Starbucks, United States and imitated by a plethora of Tiktok is as a recent trend.
Vanilla Sweet Cream – The second and equally important component of the Vanilla Sweet Cream Cold Foam, is the Vanilla Sweet Cream itself. It is simply made out of vanilla syrup, milk and heavy cream. It is not blended but stirred. It has a thick and creamy texture, somewhat like melted ice cream. It is heavenly and sweet.
The two combine together to form Vanilla Sweet Cream Cold Foam. The final product is a mixture of vanilla syrup, 2% milk and heavy cream, whipped in the cold foam blender. It sits on top of the iced drink, as it is dense.
As the milk gradually starts cascading into the drink, the sweet, foamy drink floats on top of the drink creating the ultimate Starbucks special, Vanilla Sweet Cream Cold Foam perfection.
Ingredients:
Vanilla syrup– You need about 70 ml of vanilla syrup. Any bottle of Vanilla syrup can be used for this process. Starbucks offers its own vanilla syrup, you can also use Torani, Monin or etc. Besides, the vanilla syrup can be easily prepared at home! All you need is some vanilla extract, sugar and water. Begin with mixing equal amounts of sugar and water and a teaspoon of vanilla extract and viola!
Heavy Cream –For this recipe, both heavy whipping cream and a half and half can be used. Although, heavy cream is the best option as it whips the best. Starbucks offers its own cream and using it will give you the taste close to a Starbucks.
Milk– You will require 2% of milk to make it, either plant-based or not doesn't make a difference.
How to Make Vanilla Sweet Cream Cold Foam?
To make a Vanilla Sweet Cream Cold Foam drink, you will require only three ingredients and can easily make it at home.
Recipe Preparation: –
Step 1 – Use the exact measurement as given of the following ingredients for the Starbucks dupe.
Step 2 – In all probability, you won't have the Starbucks special blender to make your Vanilla Sweet Cream Cold Foam but you can use so many other options to do the same. An electric frother, electric handheld mixture, a whisk, a blender or a shaker can do the job!
Step 3 – Simply mix all the three ingredients in a vessel and blend it together, until the mixture turns out to be cloudy, foamy and smooth in texture. In case, you need a yardstick to measure the texture, just remember, it should be a little thicker than melted ice cream.
You can store the Sweet Cream Cold Foam in a jar, in the fridge for up to a week and pour it on your cold coffee and enjoy!
How to Serve the Vanilla Sweet Cream Cold Foam?
The Vanilla Sweet Cream Cold Foam is best served with cold brew but goes well with any iced coffee. According to menu food bloggers, it goes well with an iced chai latte. To serve a perfect cup of Vanilla Sweet Cream Cold Foam, used half to a one-fourth cup of the Sweet Cream Cold Foam per cup of iced coffee. 
Pour the mixture directly over your cold coffee and if the consistency is right, it will sit directly on top of the coffee. When you will stir it into the coffee, the milk will mix but the foam will remain on top.
What are the cautions to be kept in mind while preparing Starbucks Sweet Cream Cold Foam?
Incase you find that your cold foam isn't whipping, there are two possible reasons for it. Either your whipping cream isn't cold enough or it is possible that the cream has separated and is chunky at the bottom of the vessel.
To avoid this problem –
ensure that the whipped cream is not separated before you use it or simply add more of it, in the mixture.
When you find your mixture has gone thicker simply add more milk and if it's thin, add more whipping cream.
Conclusion
Although the vanilla flavor is impeccable and you definitely have to try it out once, you can swap it with other flavors, incase you don't like the vanilla flavor. You can try rose syrup to make a rose Sweet Cream Cold Foam or even cinnamon syrup for a cinnamon cold foam and the results will definitely swoon you off your feet! We hope you enjoyed the recipe we provided. Try it out and definitely let us know and keep following us for more.
Taste the Best: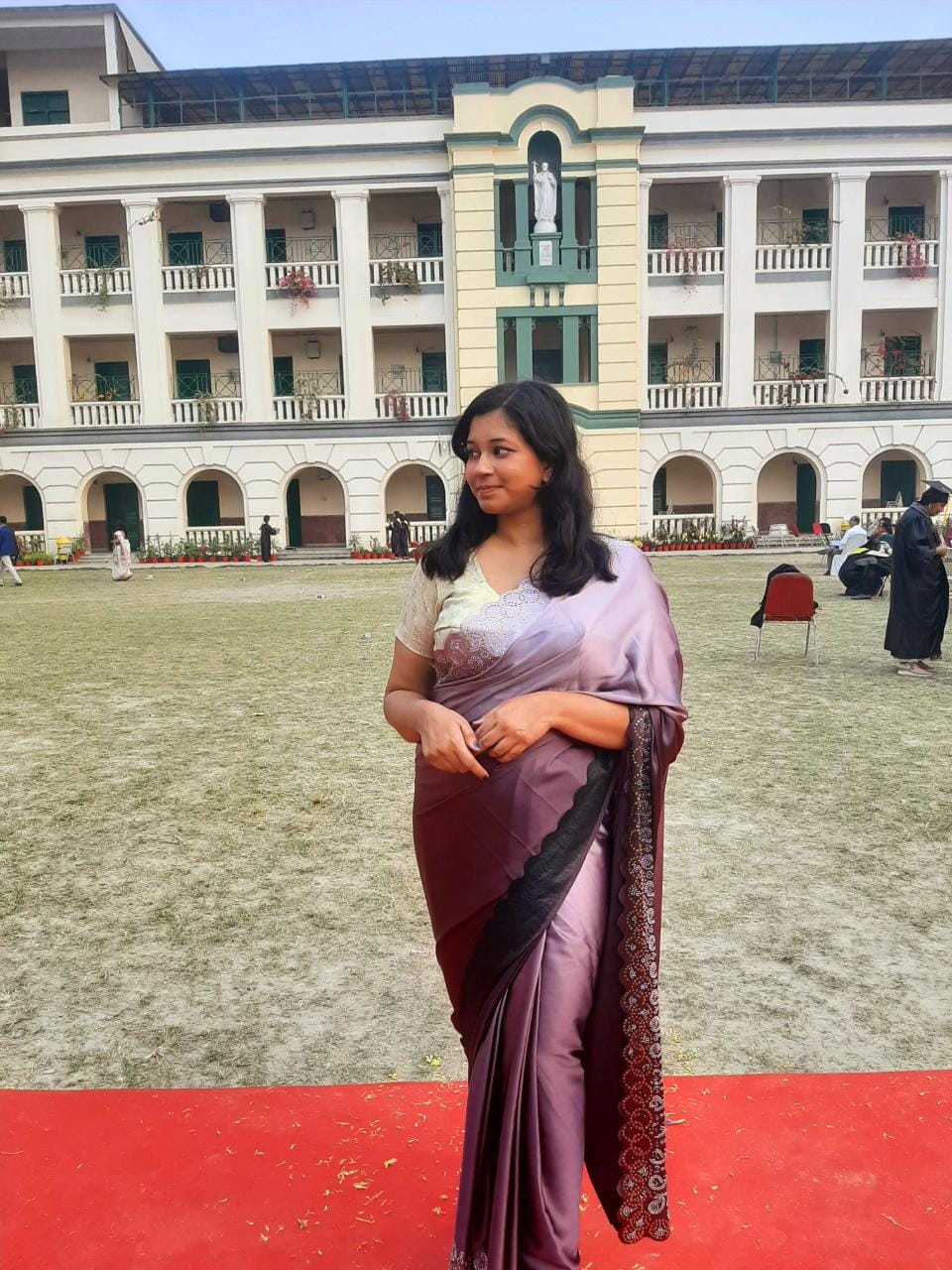 Namrata Laha is an aspiring content writer, She is an English Honours Graduate from the reputed St. Xavier's College, Kolkata. She is willing to complete her Masters along side carrying out her role as a private tutor.