Are you also one of those people who like their coffee rich in dairy and sweet in taste? Today we are going to share with you a very easy homemade chocolate syrup recipe for coffee.
This self-made delicious chocolate coffee syrup can also be used as an ingredient to make different fancy coffee drinks at home. Or you may simply drizzle it on your morning "Latte", "cappuccino" or "regular milk coffee" and enjoy a chocolatier version.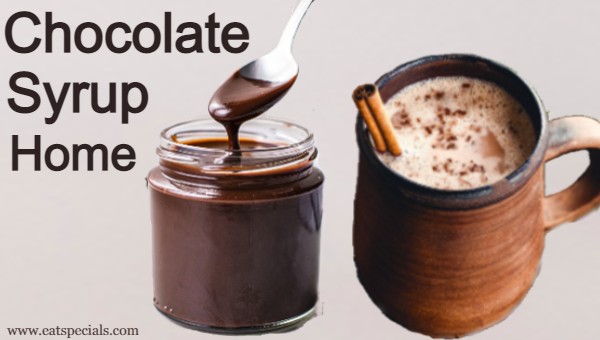 Best Coffee Recipe: Sugar-Free Starbucks Drinks | Best Frappuccino Starbucks
Here's why you should learn to make homemade chocolate syrup and follow this article till the end.
What is the Chocolate Syrup for Coffee?
Usually, the chocolate syrups that are available in the market are often made with chemicals and food colors that are harmful. The store-bought, factory-made syrups may seem very tasty but the value of homemade chocolate syrup is totally on a different level.
You can "surprise" Your "family members" and "loved ones" with a cup of steaming café mocha using your own chocolate syrup in coffee. Also, by making your own syrup at home, you can avoid the chemicals and preserves.
Follow our DIY recipe to make a Chocolate sauce for coffee or Dark chocolate syrup for coffee, as many like to call it. Here is the easiest recipe to make chocolate syrup at home with just a few things and the estimated cost for all the ingredients are also very reasonable.
Ingredients to Make Chocolate Syrup for Coffee
Salt
Water
Granulated Sugar
Cocoa Powder (any brand will do)
Vanilla Extract/ Vanilla Essence (for flavor)
How to Prepare Homemade Chocolate Syrup?
The best thing about this chocolate syrup is that you can literally make it from scratch. All the ingredients are very easy to lay hands upon.
A few regular items from your kitchen cabinet and that is all you need. Let's have a look at the ingredients now..
Step by Step Process of Making Chocolate Syrup
For your convenience, we have structured the whole recipe in a number of steps –
First, take the cocoa powder (3 tablespoons). It could be of any brand of your choice. But the more bitter and darker the cocoa powder is, the more dense and chocolaty your syrup will turn out to be.
Sieve the cocoa powder. This will help the powder to dissolve into water quickly.
Now take a saucepan and pour 2 cups of water in it. Heat it up.
Add the powdered sugar. The measurement for sugar is 1 cup.
Put the cocoa powder in the water now. Stir it with a ladle in medium flame. Make sure that there are no lumps in the mixture.
Add a pinch of salt. This will help to balance the taste.
Once the mixture starts to boil, take it off the heat and let it cool for some time.
In this step, you can add a few drops of vanilla essence. It will give the syrp a nice fragrance and flavor. If you don't prefer the flavor of vanilla, you can skip this step.
The Chocolate Syrup is fully prepared now. Make sure it's not hot. You may pour it in an air-sealed container. Store it in a cool dry place to preserve for a long time.
This easy-to-make chocolate coffee syrup is as thick, dark and rich as any other branded, bottled chocolate syrup that you see in the advertisements. It is even better in terms of freshness. Its real asset is simplicity.
How can You Utilize the DIY Chocolate Syrup?
We have come up with a few easy preparations of coffee with chocolate syrup that you can make at home with, again, 2 or 3 simple ingredients. Take a look –
Did you know that the expensive and seemingly fancy Mocha coffee can be made at home? That too with just coffee and chocolate syrup? You have to make an espresso shot and then mix it with chocolate syrup and milk.
Whipped cream on the top is optional. Now you don't need to spend your bucks at Starbucks to relish that creamy chocolaty coffee Mocha.
Iced Coffee with Homemade Chocolate Syrup
Some people prefer cold coffee. Here is a delicious recipe for iced coffee with chocolate syrup if you are one of them. You just have to mix your cold brew coffee with chocolate syrup.
The measurement depends on how much chocolaty you like your coffee to be. Add ice cubes or shredded ice if you may. You can top it with ice cream or whipped cream. Chocolate chips can be used for giving it even a better look.
This milkshake is heaven for chocolate and coffee lover. You will need vanilla ice cream for this one. The preparation is quite simple. Just blend chocolate syrup, coffee and vanilla ice cream and voila! Your café latte milkshake is ready.
This chocolate syrup can be used for various purposes. Specially if you have kids at home, chocolate syrup comes very handily. Plus, it is absolutely chemical-free. Alongside coffee, you can have it with many other drinks like tea, milk, milkshake, ice cream shakes, etc.
It sweetens the drinks and at the same time adds a great flavor to it. And the hustle-free process of preparing the chocolate syrup makes it worthy of a try.
Some OFT-Repeated Questions about the Home Chocolate Syrup
Is it better than the chocolate syrups that are available in the market?
Yes. It is far better than the syrups you get in the supermarkets. Because it is fresh, homemade. It costs a lot less than the store-bought syrups and takes just a few minutes to get ready.
Do I need to keep it in a refrigerator?
You can keep it in a properly air-locked container and freeze it. If the weather is not very moisty and hot, you can keep it on your shelf as well.
Is vanilla extract necessary to make chocolate syrup?
No. There are plenty of recipes which will not tell you to add essence. You can definitely skip it.
Can I mix this chocolate syrup with my coffee?
Of course. Coffee and chocolate are a classic combination since time immemorial. You can use this syrup to sweeten your coffee. To make it more fun, you can try and make varieties of coffee drinks using this homemade chocolate syrup.
Conclusion
Apply out easy step-by-step DIY recipe and make yourself a coffee which you can drizzle with homemade chocolate syrup. This chocolate syrup for coffee definitely adds an x-factor to any drink. Do let us know if you liked the recipe and follow us for more.
Tasty Sip: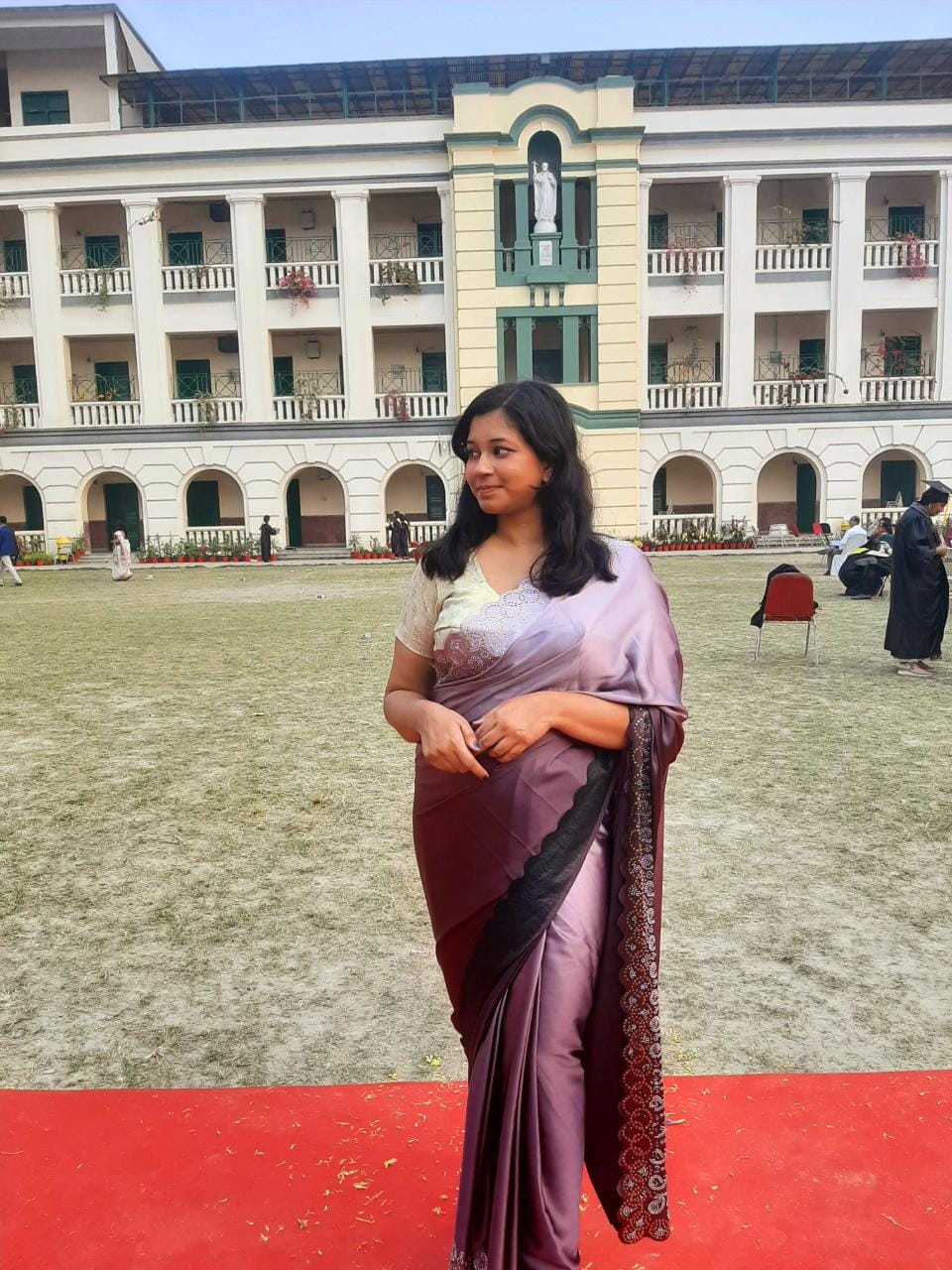 Namrata Laha is an aspiring content writer, She is an English Honours Graduate from the reputed St. Xavier's College, Kolkata. She is willing to complete her Masters along side carrying out her role as a private tutor.