The cotton candy Starbucks drink is your go-to drink if you are looking for a non-caffeinated, kid-friendly drink at Starbucks. Are you looking to control your caffeine cravings but want to run at Starbucks every now and then? Or wanna wake the child inside you? This cotton candy frappuccino Starbucks sells is delicious, and every sip tastes like a mouthful of cotton candy! So look no further if you are looking for a new refresher.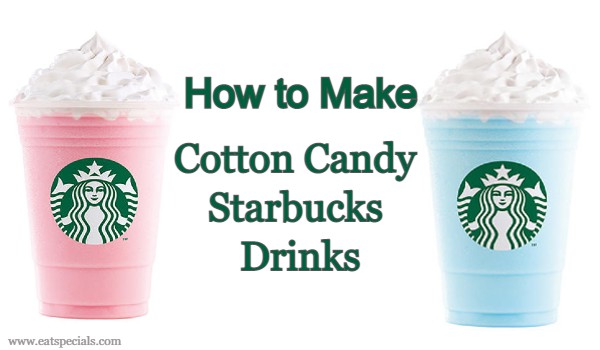 The cotton candy Starbucks drink was shorty a part of the Starbucks official menu. But all thanks to TikTok, the social platform for reintroducing the cotton candy refresher Starbucks no longer serves. It is now part of its secret menu.
Best Coffee Recipe: Starbucks Coconut Milk Drinks | Starbucks Smoothies
It tastes like childhood memories and you don't wanna miss the feeling. In this article, you not only get to know about this viral cotton candy drink Starbucks serves that everyone is raving about.
What is the Cotton Candy Starbucks Drink?
The "Cotton Candy Starbucks Drink" is a part of the Starbucks secret menu, which the Tiktokers made viral. Everyone in town is raving about this cotton candy frappuccino Starbucks makes. But you might not get it if you directly ask for it at the baristas. Since it is long taken off the menu, it's best to order it knowing exactly what's it made of.
Unlike popular opinion, it is not a pink cotton candy drink Starbucks provides. Although it is made out of raspberry syrup, the cotton candy drink Starbucks gives is white in colour. Since the raspberry syrup is clear and doesn't contain any artificial colours in it.
It is a non-caffeinated drink and hence it's perfect for kids. And to add to that it is flavored like sugary sweet cotton candy. It is a cream-based frappuccino, creamy and smooth perfect as a refreshing afternoon drink.
What is the Starbucks Cotton Candy Frappuccino Made of?
The cotton candy Starbucks drink, unlike the popular assumption, isn't made out of cotton candies. Neither is it pink.  Rather the base of the drink is the Vanilla Bean Creme Frappuccino. And it is white in colour.
This frappuccino, however, is a part of the Starbucks official menu. It is made out of caffeine-free vanilla bean frappuccino. So it is a great option if you are looking to cut down on your caffeine.
The cotton candy drink Starbucks makes is fairly simple. As the drink is made by customizing the vanilla bean frappuccino with two pumps of raspberry syrup. So even though it is not part of their official menu, Starbucks employees are not usually hesitant to make it.
Recipe:
The recipe of the cotton candy Starbucks drink as started in the official Starbucks website is:
Vanilla Bean Frappuccino
Raspberry Syrup (1 pump tall, 1.5 pumps grande, 2 pumps venti)
This Starbucks cotton candy frappuccino is a frozen drink made in the one and only Starbucks special blender.
How to Order It?
Since the cotton candy refresher Starbucks drink is no longer is the official menu, your Batista might not know how to make it. So you have to guide your server to customize it according to your taste.
It is as simple as " Can I get a grande Vanilla Bean Frappuccino with 2 pumps raspberry, please". And viola! You have ordered yourself a TikTok famous drink. Now, sip into its sugary sweet goodness and maybe post on Instagram?
How to Make the Cotton Candy Starbucks Drink at Home?
You can easily make the cotton candy Starbucks drink at home. It is not only delicious but very easy to make as well.
The ingredients are easily available and all you have to do it blend them all together and serve the refreshing sweet drink. It is worth making as it will win over the pickiest eaters!
Ingredients:
To make the secret menu cotton candy Starbucks drink, you will require the following items. These are widely available wherever.
Milk- 1½ cup
Ice- as required
Vanilla Bean powder- ¼ cup
Raspberry syrup -¾ tbsp
Whipped cream
Sprinkles
Equipment:
Directions:
Step 1: Blend in a high-speed blenders ice, milk, vanilla bean powder and raspberry syrup until the ice is crushed.
Step 2: In a tall glass, line the inside with raspberry syrup then pour the mixture.
Step 3: Top off the drink with some whipped cream and sprinkle or maybe a cherry on top and serve chilled.
Enjoy the cotton candy refresher Starbucks makes out of the comfort of your home. I can guarantee it tastes exactly the same, even better.
Conclusion:
The cotton candy Starbucks drink is a hit among the Genz and once you taste it, you will know why. The popularity of the drink is spreading like wildfire. And it is likely that the ingredients for the cotton candy frappuccino Starbucks will soon run out of.
So here is the guide for you to make the Starbucks Cotton candy frappuccino by yourself in a cost-efficient way. And enjoy the pure sugary sweet goodness of the cotton candy, with every sip.
So try it out without any hesitation with this caffeine-free refresher. So save yourself a run to your nearest Starbucks and both your pockets and tastebuds will thank you.
Tasty Sip: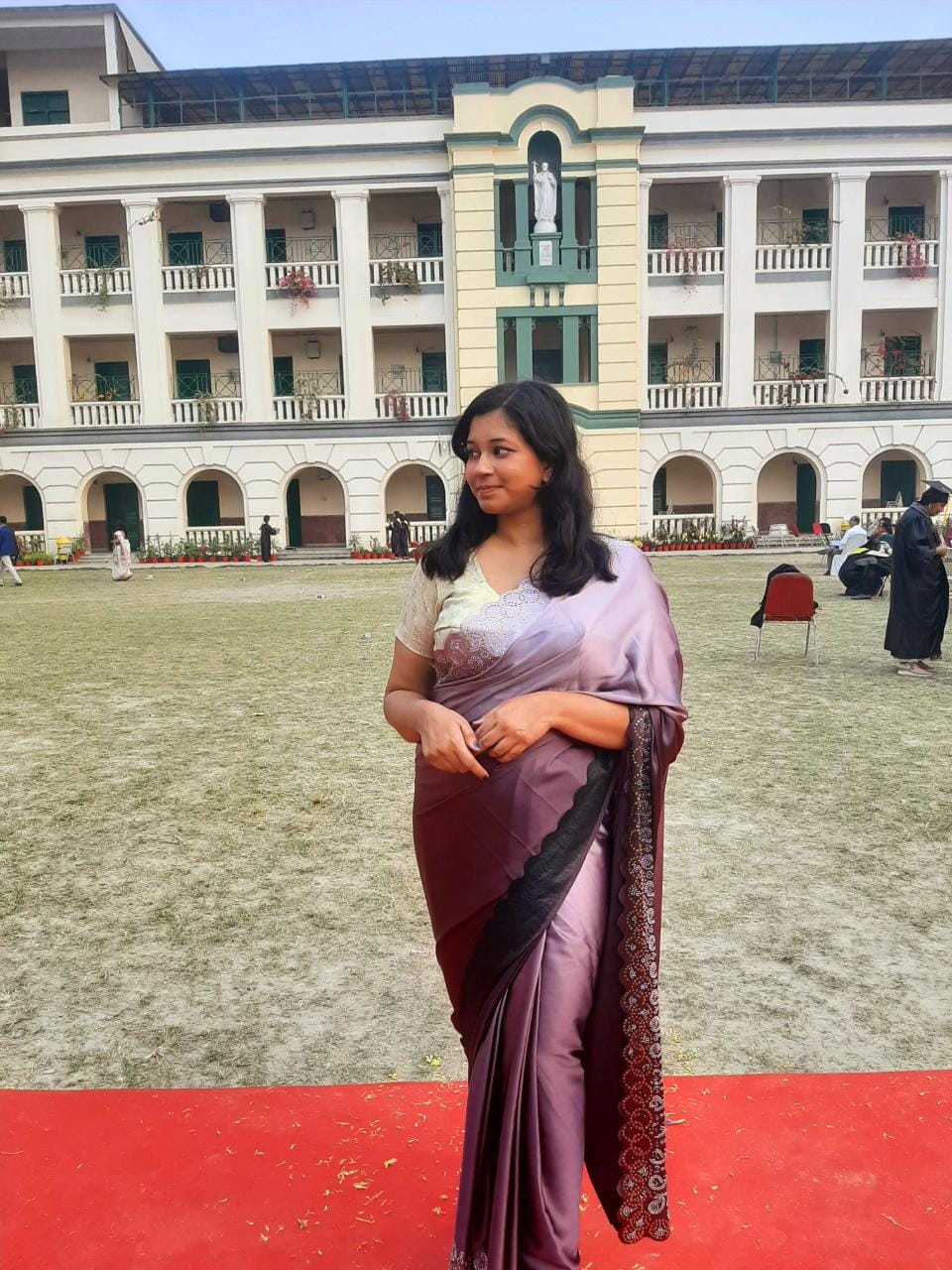 Namrata Laha is an aspiring content writer, She is an English Honours Graduate from the reputed St. Xavier's College, Kolkata. She is willing to complete her Masters along side carrying out her role as a private tutor.